Happy holidays everyone. As you could notice, we have a new holiday header, new holiday wallpapers, and today we have something new. Creative sparks did their magic making us proud to present you Inchoo Snowflakes Magento Extension.

Demo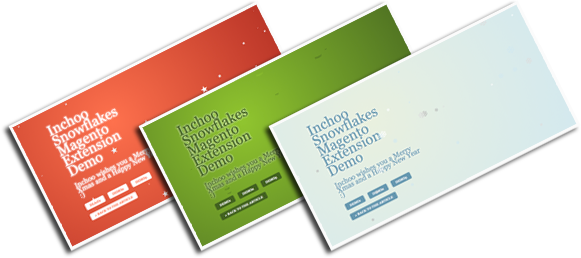 Update: As you requested, we added a few "live" variations that you can archieve with this extension to Snowflakes Demo.
Screenshots
"Look Ma', it's snowing on frontend!"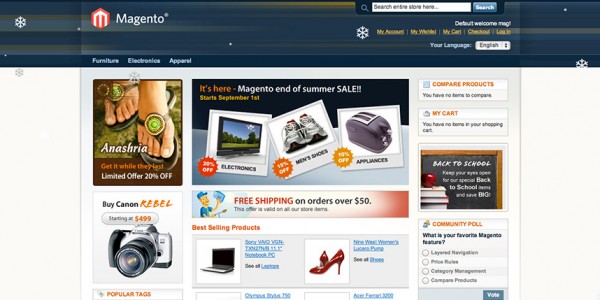 If you feel cold from all that snow, add some stars instead…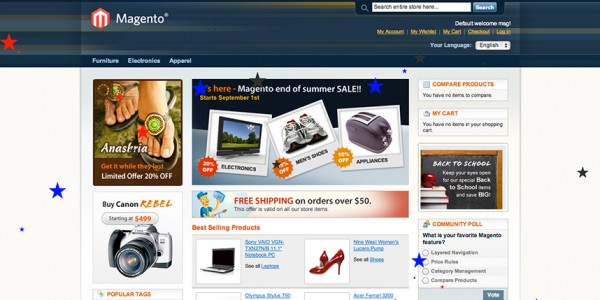 …or write your own message to customers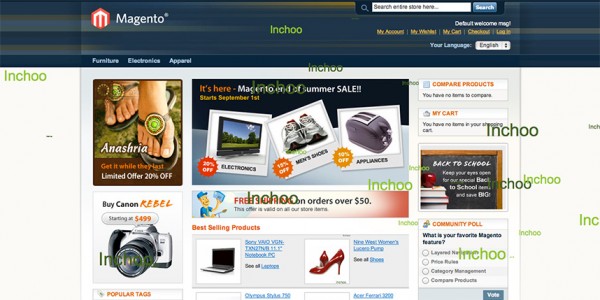 Configuration options are located in
System -> Configuration -> Inchoo Snowflakes Config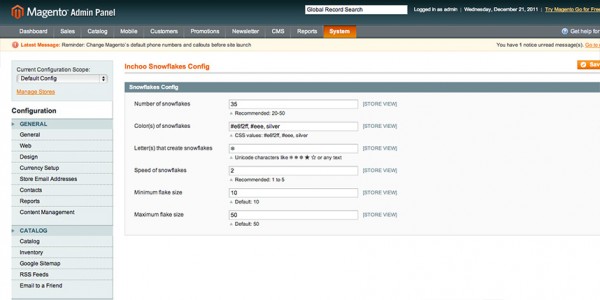 Download
Just download InchooSnowflakes.zip, extract files following directory structure, reload cache and let it snow!