Profile
Since the inception in 2002, Keepshooting.com has been one of the leading sources for firearms, firearms parts and military surplus in North America. The business focuses on delivering quality customer service to each and every customer who orders products from the website. The online store was initially built on hybrid osCommerce and migrated to Magento at the start of 2011.
Challenge
Moving the site from osCommerce to Magento was a straightforward process back in 2011. The website was running well and we used this opportunity to introduce a new design and improve user experience. The results were more than satisfying since the eCommerce conversion rate increased by 15% in the first year after migration.
In late 2013 and 2014, a change in device structure started to be obvious. In April 2014, mobile+tablet share reached over ⅓ of the sessions. Therefore, we had to set a mobile strategy and went with responsive path. The goal was to provide better user experience, especially to mobile visitors, improve conversion rates and reduce navigation steps in order to reach the desired product.
The project scope included a website redesign, update of the navigation, certain improvements to SOLR search.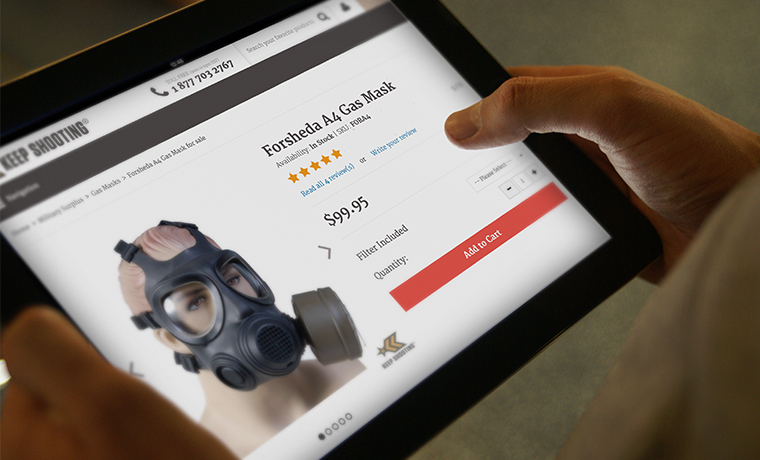 Results
With the launch of the responsive site, improvements started to be apparent.
11%

Mobile conversion rate

48%

Mobile transactions

38%

Mobile revenue