It is a rare case when we are approached by a company with over 65 years of experience. The Norton Supply Company was founded in Norton, Massachusetts in 1949, handling laundry and dry cleaning supplies in the Rhode Island area following World War II. As the industry grew, so did Norton Supply and thus began their long history of serving the cleaning industry from its inception.
Norton Supply now services all of the United States and international customers with a highly trained warehouse and customer service staff, ensuring same day fulfillment with 90% same day website deliveries.
Our work initially included a full revamp of a previous store coming off of Professional Edition. The process included a new design, new fresh installation, data transfer from previous installation and making sure the client adopts the extra features available with Enterprise Edition that can benefit their business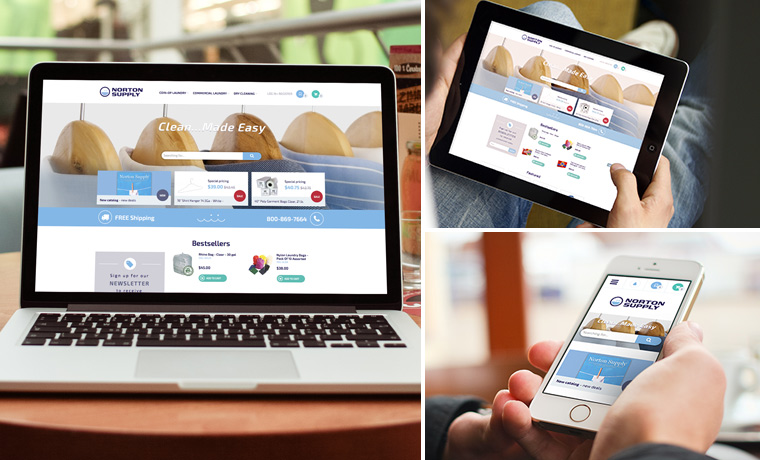 In the first year after the launch, we had big changes with the conversion rates. Overall Commerce conversion rates were already high. With the new site, they were increased by 60%, while organic ones were increased even more – by 85%. In August 2014, we launched a new version of the website with the responsive design. Here are those insights as well.
58%

Mobile conversion rate

19%

Mobile avg. order value

45%

eCommerce revenue