Back to all team members
Dusica Zdravkovic Kobak
Human Resources Manager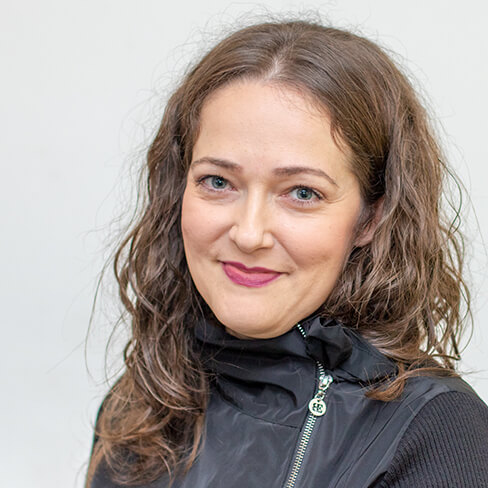 Dusica's role at Inchoo is to build up HR practices that will bring additional value to Inchooers and the entire organization. She's a devotee of open feedback and committed to developing others. Assessments she provides never tend to leave you with a bitter taste, just the opposite. They motivate you to polish your flaws and even upgrade your strengths!
Her entire business life of almost 20 years now has been gravitating around Public Relations, Law and Human Resources. She used to lead major crisis communication projects, massive recruitment projects, dealt with sensitive legal/joint venture issues and even politics. For years, Dusica hasn't left her house without a passport because she never knew where her day would lead her.
To her, words have color, smell, and taste. No wonder analyzing marketing campaigns and billboards amuse her. What makes Dusica special is the fact that she lives her life without planing major moves. She just lets things happen to her. It's inspirational to hear her talk about the attitude that everything that happens, good or bad, works in your favor. There are 2 things in life that are on the top of her bucket list - a piano and a German Shepherd. Wonder which one life's gonna serve her first.
Latest posts by Dusica Zdravkovic Kobak
Looks like Dusica Zdravkovic Kobak hasn't written any posts yet.