Back to all team members
Kristina Slovic
Backend Developer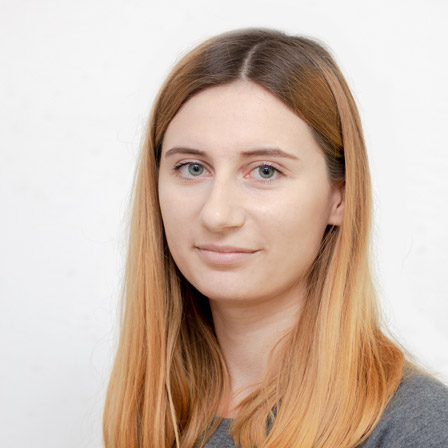 Kristina enjoys developing and thinking through the behind-the-scenes functionality and infrastructure to make online stores stable and tailored for our clients. To her, programming feels natural and fulfilling, like solving a crossword puzzle, which is not a surprise because since the early age she was in love with math, science and technology. That rewarding feeling she gets after completing a difficult task is her "rush" that keeps her going and going.
She's on her way to earning a degree from Computer Science at Faculty of Electrical Engineering, Computing and Information Technology. Working on web, mobile and machine learning during her studies, gave her a solid foundation on which she built her knowledge through experience. It's no wonder that during her academic education she received a Rector's Award for her paper in the field of computer services and data analysis!
Reading books, especially SF ones, recharges her batteries. And because she's constantly re-reading her Harry Potter books, they look like they passed through 100 hands already! Kristina loves playing retro PlayStation games, like Crash Bandicoot. She is a committed athlete that never misses her laying in front of TV exercise. :)
Latest posts by Kristina Slovic
Looks like Kristina Slovic hasn't written any posts yet.