Back to all team members
Matej Balatinac
Office Manager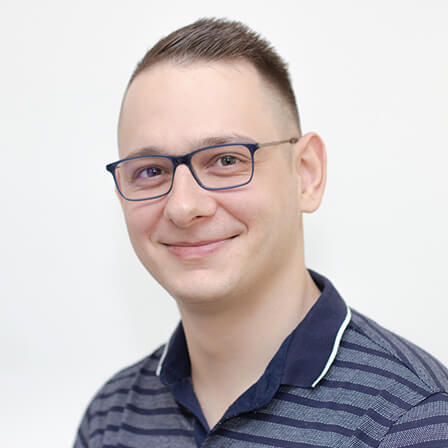 As an Office Manager, Matej works together with our Tamara. In a quest for our office to run smoothly, he's delivering outstanding business intelligence and administrative support every time! It's encouraging to see his eyes sparkle when explaining a new automation process he's come up with.
He went back to school these days, to complete his degree in Economics. But so you know, Matej never neglected his education, just - life happened. In the meantime, he's in permanent possession of a Jack-of-all-trades certificate. Really! He's into marketing, data science, human resources, web design, and photography. And just to get a clearer picture of the unique skill set we're talking about, he also finished European Bartending Course, Basic Sommelier, and Barista course. His previous work was in farming and hospitality, so he's great with plants, animals, and people!
Working in a multicultural environment had its perks, such as trying out various cuisines. Brazilian is his favorite one. If he was a cook, he would work in a fine dining restaurant, which, we're sure, he would get to "Yes, Chef" position in no time! Scrolling through The Economist's site and enjoying a cup of coffee are his mornings go to. Anything and everything involving environment, science, and economy are a great conversation starter with Matej!
Latest posts by Matej Balatinac
Looks like Matej Balatinac hasn't written any posts yet.