Back to all team members
Nikola Cerovski
Backend Developer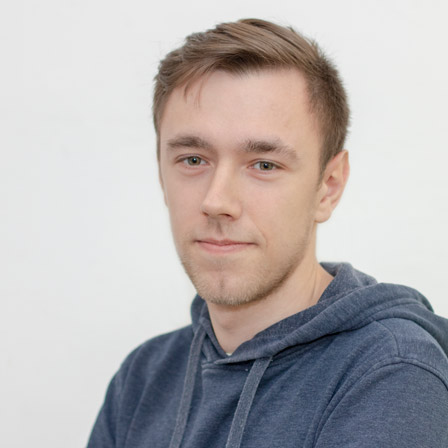 Nikola's programming talent and hard work come to light when he's developing custom modules and modifying extensions to fit our client's needs. His favorite day-to-day scenario is working on challenging tasks with emphasis on delivering good and clean code in the process. Aside from backend development, he also enjoys experimenting with frontend technologies and Javascript frameworks.
Nikola has a bachelor's degree from the Faculty of Electrical Engineering in Osijek. Throughout his education, he has worked with several programming languages, and that intrigued him enough to pursue a career in web development.
As a kid, he dreamed of becoming a historian and an archeologist but then he got his first PC, and well, you know the scenario; he saw the opportunities programming offers and fell in love with it. After work you can find him shooting some hoops with his friends or running by himself when he needs to clear his head. His longtime unfulfilled dream is traveling through every European country and feeling firsthand the incredible cultural diversity this continent has to offer.
Latest posts by Nikola Cerovski
Looks like Nikola Cerovski hasn't written any posts yet.