Back to all team members
Nino Andrasec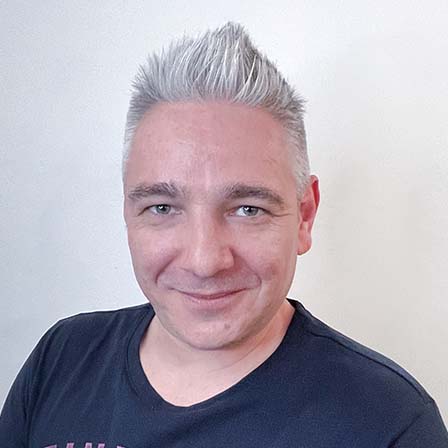 Our SEO specialist Nino aims to achieve good website traffic on search engines. He is dedicated to increasing our clients' organic traffic, or as he likes to call it, "free traffic."
He got his Bachelor of Business Informatics degree from the Faculty of Organization and Informatics in Varaždin. Soon he realized that wasn't enough for him and made a slight shift in his career path to get a certificate as Cisco Academy Network Associates, and later Cisco Certified Design Associate and Microsoft Certified System Engineer.
He previously worked in Virtualization, System&Network Engineering, Mobile Advertising, and SEO. Besides his many career interest, he likes to have some side projects to work on, which is, at this moment, his trampoline reviewing website. He says that he is currently reviewing one of the best backyard trampolines.
Due to one of his previous jobs in a company that produced wigs and hair extensions, he knows all about hair. And if you see his hair, you'll know why people call him Grizzled. Besides work and trampolines, he can't say no to chocolate, and he is very much a cat person. He adores cats. And oh, we almost forgot, although he likes to work, he also likes to enjoy distant locations, especially Seychelles.
Latest posts by Nino Andrasec
Looks like Nino Andrasec hasn't written any posts yet.