Back to all team members
Sabina Horic Alebic
Designer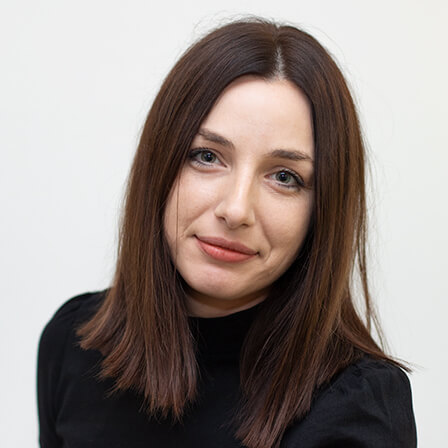 Sabina is our Web Designer with a focus on UX and UI design and research. She is our creative team member with a good sense of design, architecture, and art in combo with digital.
After she graduated from the Faculty of Architecture and started Master's studies in the field of industrial design, Sabina worked as an architectural and lighting designer for more than 7 years. She took part in many worldwide architectural and lighting design projects where she designed a number of public and private buildings and spaces. In these projects, she was actively involved in every architectural and lighting design stage from conception to construction. As a freelance graphic designer, she was mainly designing posters, book covers, and illustrations for educational and cultural events and publications.
In her free time, she enjoys spending time with her family, visiting museums and galleries, reading books, and listening to good music. Describing Sabina in one sentence would look like this: an introvert, data lover, sporadic traveler, a good listener, pedestrian, and coffee addict with the calmest soul you've ever met. Talking about hobbies, she has some unusual ones, which are somehow related to her major, she is self-motivated origami tessellations learner. Also, she is a huge lover of urban places and their culture, but tiny homes with a big heart (and design) in them. Her favorite country, from top to bottom, is Japan.
Latest posts by Sabina Horic Alebic
Looks like Sabina Horic Alebic hasn't written any posts yet.