Back to all team members
Vedrana Mataja
Human Resources Manager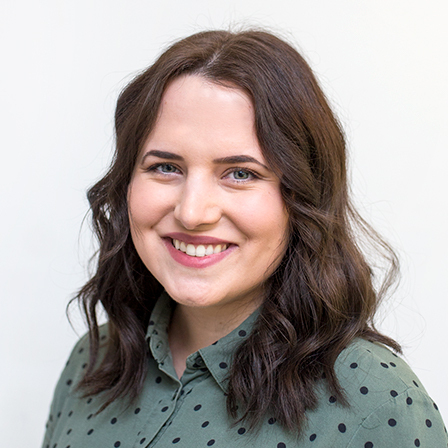 Vedrana is our Human Resources Manager. In Inchoo, she is a "one-woman-band" and does everything that the HR role encompasses. From developing strategy and performance appraisal to employer branding and recruitment - and she is always looking forward to putting on a Jack-of-all-trades hat.
Vedrana earned a Master's Degree in Psychology at the Faculty of Humanities and Social Sciences. She had an interest in Human Resources even before enrolling in Psychology, and that interest grew into passion and love during her college years. At the end of her studies, she finished her PPDM (Pedagogical-Psychological-Didactic-Methodological) training, which taught her how to better share her knowledge with others. Later on, she graduated from HR Academy and was ready to start a career in Human Resources. Before joining Inchoo, she worked in the HR department of an international IT and telecommunications company, allowing her to get a better understanding of both industries, apart from Human Resources.
In her spare time, Vedrana likes to game. She is playing everything, from Grand Theft Auto to The Sims, although she is not a stranger to a game of Belote either. Vedrana says that if she had to live off of one thing for the rest of her life, it would be iced coffee so that life would be short and tachycardic. As a way of relaxing after a long day, she enjoys coloring. The thought that guides her through life is: "Color my world with the chaos of trouble".
Latest posts by Vedrana Mataja
Looks like Vedrana Mataja hasn't written any posts yet.