Symfony2 Doctrine2 transactions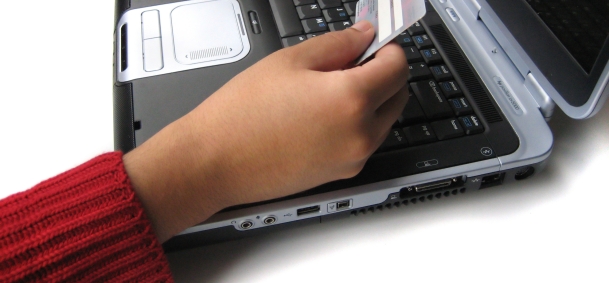 Like everything else, using transactions in Symfony2 is easy task.
I had a case that I had to use transactions to make sure that everything or none is saved to database, because I didn't wand anything to break at the half way and leave data unsaved.There are two basic different ways to use transactions with Doctrine 2. In official documentation there is one approach suggested for transactions, but if you find necessary like I did, use second one. The important thing is not to forget rollback in your code if you are using approach that is not suggested.
Example from Doctrine2 official documentation:
<?php




// $em instanceof EntityManager




$em

->

transactional

(

function

(

$em

)

 

{


    

//... do some work


    

$user

 

=

 

new

 User

;


    

$user

->

setName

(

'George'

)

;


    

$em

->

persist

(

$user

)

;




}

)

;
I found this approach inconvenient for my code because variables defined outside transactional function are not accessible directly and I had many variables defined in my controller action and didn't want to refractor all the code. Because of that I used the second possibility in my code:
    

/**
     * @Route("/admin/tags/ajax_save_new_tag", name="_admin_tags_ajax_save_new_tag")
     */


    

public

 

function

 ajaxSaveNewTagAction

(

)

 

{


 
        

$request

 

=

 

$this

->

get

(

'request'

)

;


        

$isAjax

 

=

 

$request

->

isXmlHttpRequest

(

)

;


 
        

/* BEGIN If is ajax call... */


        

if

 

(

$isAjax

 

==

 

true

)

 

{


 
            

$em

 

=

 

$this

->

get

(

'doctrine.orm.entity_manager'

)

;


            

$user

 

=

 

$this

->

container

->

get

(

'security.context'

)

->

getToken

(

)

->

getUser

(

)

;


            

$userId

 

=

 

$user

->

getId

(

)

;


            

$localizations

 

=

 

''

;


            

$tagname

 

=

 

''

;


 
            

if

 

(

isset

(

$_POST

[

'localization'

]

)

)


                

$localizations

 

=

 

$_POST

[

'localization'

]

;


 
            

if

 

(

isset

(

$_POST

[

'tag'

]

[

'tag_name'

]

)

)


                

$tagname

 

=

 

$_POST

[

'tag'

]

[

'tag_name'

]

;


 
            

$tag

 

=

 

new

 \Surgeworks\AdminBundle\Entity\Tag

(

)

;


            

$tag

->

setTagName

(

$tagname

)

;


 
            

$tag

->

setUserId

(

$userId

)

;


 
            

$q

 

=

 

$em

->

createQuery

(

"select max(a.sort_order) from Surgeworks\AdminBundle\Entity

\T

ag a"

)

;


            

$maxorder

 

=

 

$q

->

getSingleScalarResult

(

)

;


 
            

if

 

(

null

 

===

 

$maxorder

)

 

{


                

$maxorder

 

=

 

0

;


            

}


            

$tmp

 

=

 

$maxorder

 

-

 

(

$maxorder

 

%

 

10

)

;


            

$tag

->

setSortOrder

(

$tmp

 

+

 

10

)

;


 
            

$validator

 

=

 

$this

->

container

->

get

(

'validator'

)

;


            

$errorList

 

=

 

$validator

->

validate

(

$tag

)

;


 
            

$msg

 

=

 

""

;


            

if

 

(

count

(

$errorList

)

 

>

 

0

)

 

{


                

foreach

 

(

$errorList

 

as

 

$err

)

 

{


                    

$msg

.=

 

$err

->

getMessage

(

)

 

.

 "

\n

"

;


                

}


                

return

 

new

 Response

(

$msg

,

 

'400'

)

;


            

}


 
            

/*             * ******** BEGIN TRANSACTION ******** */


            

$em

->

getConnection

(

)

->

beginTransaction

(

)

;


            try 

{


 
                

$em

->

persist

(

$tag

)

;


                

$em

->

flush

(

)

;


 
                

if

 

(

!

empty

(

$localizations

)

)

 

{


                    

foreach

 

(

$localizations

 

as

 

$langsymbol

 

=>

 

$tagname

)

 

{


 
                        

$loc

 

=

 

new

 \Surgeworks\AdminBundle\Entity\TagLocalization

(

)

;


                        

$loc

->

setTagId

(

$tag

->

getId

(

)

)

;


                        

$loc

->

setLanguageSymbol

(

$langsymbol

)

;


                        

$loc

->

setTagTitle

(

$tagname

[

0

]

)

;


                        

$loc

->

setUserId

(

$userId

)

;


 
                        

$errorList

 

=

 

$validator

->

validate

(

$loc

)

;


 
                        

$msg

 

=

 

""

;


                        

if

 

(

count

(

$errorList

)

 

>

 

0

)

 

{


                            

foreach

 

(

$errorList

 

as

 

$err

)

 

{


                                

$msg

.=

 

$err

->

getMessage

(

)

 

.

 "

\n

"

;


                            

}


                            

return

 

new

 Response

(

$msg

,

 

'400'

)

;


                        

}


 
                        

$em

->

persist

(

$loc

)

;


                        

$em

->

flush

(

)

;


                    

}


                

}


 
                

$em

->

getConnection

(

)

->

commit

(

)

;


                

$msg

 

=

 

"Tag saved successfully!"

;


                

$code

 

=

 

"OK"

;


            

}

 catch 

(

\Exception 

$e

)

 

{


 
                

$em

->

getConnection

(

)

->

rollback

(

)

;


                

$em

->

close

(

)

;


                

throw

 

$e

;


            

}


 
            

//get languages list for select box


            

$languages

 

=

 

$em

->

getRepository

(

'Surgeworks\AdminBundle\Entity\Language'

)

->

findAll

(

)

;


 
            

$langsarr

 

=

 

array

(

)

;


 
            

foreach

 

(

$languages

 

as

 

$val

)

 

{


 
                

array_push

(

$langsarr

,

 

array

(

'langsymbol'

 

=>

 

$val

->

getLanguageSymbol

(

)

,

 

'langname'

 

=>

 

$val

->

getLanguageName

(

)

)

)

;


            

}


 
            

$response

 

=

 

new

 Response

(

json_encode

(

array

(

'langlist'

 

=>

 

$langsarr

)

)

,

 

'200'

)

;


            

$response

->

headers

->

set

(

'Content-Type'

,

 

'application/json'

)

;


 
            

return

 

$response

;


        

}


        

//If not ajax call


        

return

 

new

 Response

(

'Silence is golden'

)

;


    

}
As I sad: don't forget to write rollback when you are using this approach. 🙂