The guys from "Done21" presented an ingenious way of "upgrading" your visitor's IE 6 to IE 8.
This much needed change for everyone is available at their site as an add-on for the web page using some jQuery magic and obvious good style copying of that infamous IE yellow-bar.
The hat-trick is pretty simple. You plant the .js code in the page and when the visitor using IE6 hits that
page he is presented with the pale yellow dropdown bar offering "update" for the wretched browser, which takes the user to the microsoft's IE8 download page. Hillarious 🙂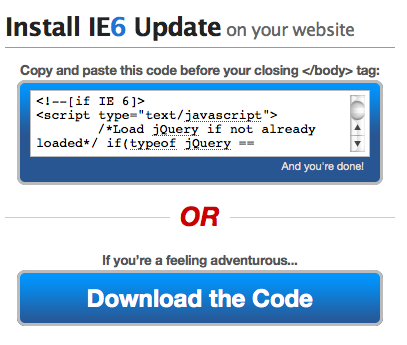 Head over to the ie6update.com site and plant that seed on your web page.