Reset a WordPress Password from php My Admin – Quick and dirty

While back when I wasn't using a password manager like I am today I had a nasty habit of not remembering the password or the username or both for a particular wordpress site.
I am posting this because all of the other articles about this "trivial" task were a bit more complicated then they should.
The only way to get around this is to use a password manager like 1Password (Mac) or KeePass (PC) but if you forgot using them then you need a quick and dirty solution right there in the database.
The trick that Branko taught me is very simple:
Step 1.
Open up your php My Admin and in the wp_users table find the user you want account data changed and click on edit to start changing the account data:

Step 2.
To change a password it's only needed to select the "MD5" from the user_pass drop-down menu and enter your new password the way you want to enter it when you login to the site.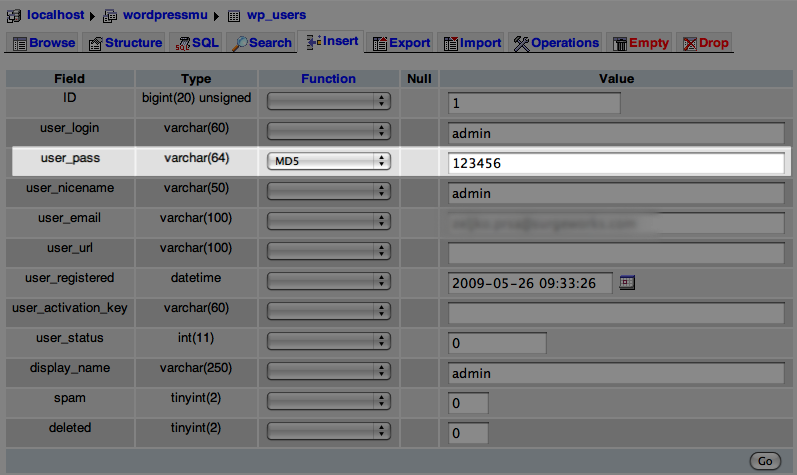 Step 3.
Log in with your new account data 🙂