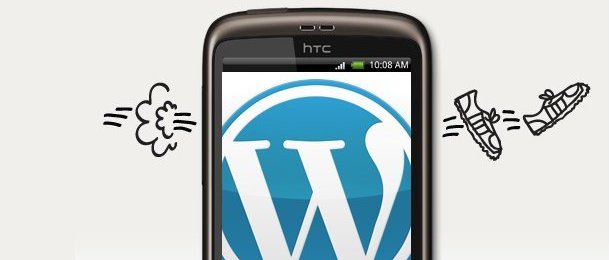 There I was yesterday, sitting at the caffe bar, waiting for friends to arrive. Newspaper news were boring since the topics were all about standard politics. During these times I often check latest comments on this blog and moderate (approve or spam) them. Logging to the administration via my HTC desire was a pain and clicking on that tiny "Approve" link is even more painful. I was thinking that native Android App would be of great help.

It exists and it is official as you can see on the official site of the project: http://android.wordpress.org/
This is also an Open Source project, which means we can play a part in its development. WordPress for Android is released under the GNU General Public License. Both app and source code are free to download and use however we'd like. Sweet!
Download WordPress for Android
If you have a barcode scanner installed on your device, scan the code here to be taken directly to the download page for WordPress for Android.
Other way is top open Android Market application and search for "wordpress". Select and install the application that is published by Automattic, Inc
Summary
Although the app itself lets you easily write blog posts, edit and create pages aswel as view traffic stats, I don't believe I will use anything else than comment management.