5 simple email marketing techniques for increasing sales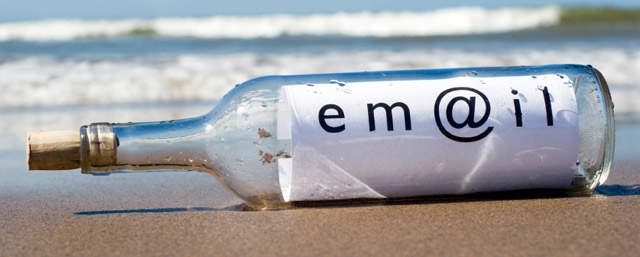 With all the social media hype going around, it feels like email marketing somehow is left behind. Unfairly, if you ask me. Even though email marketing is not a new channel, it's still one of the most effective ways that you can use to connect with your customers. In this post I will present you 5 simple techniques that can take your email marketing to the next level, especially if you are now just sending basic email newsletters to your entire database.
1. Welcome email after signup
When visitors sign up, this is a good opportunity to welcome them with a welcome discount or offer. You can use something like this – "Hi Jane, thank your for signing up to our email newsletter, here is a free 30% discount code for your first purchase." This reinforces positive first contact with your brand, and your customers feels that it was a good decision to signup.
2. Birthdays
Another good example of personalization in email marketing, is the option to send targeted emails to your customers on their birthday. Reward your customer with a gift and show them that you care.
3. Inactive users
If you have a large number of website users who didn't buy anything, for example, in last 6 months, you can send them customized email and remind them how you missed them. Also, ask them if there's any problem with the purchase process and offer to help.
4. Awards for loyal customers
You can reward your loyal customers by giving them a discount when they reach a certain purchasing level. Awards can range from free products, tickets for concerts, or maybe inviting your top customers to trial developing products and services for free. This last one can generate a lot of positive word-of-mouth if it's promoted through your company blog and PR articles.
5. Shopping cart abadonment
If you take into consideration that an average shopping cart abandonment rate is approximately 67%, there is obviously a huge need to recapture all those missing sales opportunities, and fortunately email is the rigt channel to do it. If you remind your customer to finish the purchase, these type of emails can generate $17.90 in revenue per email sent. Another interesting fact is that in average, 20.8% of abandoners come back and buy.
What's good about all these type of emails is that all of them can be largerly automated, and each one can drive additional sales and improve your conversion.
Are you using any of these tactics already? Have you find any of them useful?
Would love to hear your feedback in the comments below!