6 ways to prepare your online storefront for holiday season

Holiday season is just around the corner, consumers are eager to start shopping, there is no doubt — it's very important time for any retailer in the business. There are numerous marketing strategies to prepare your online store for all that online rush, but hey — let's not forget that sometimes a pleasant holiday atmosphere can play a quite important role.
In this article I'll present 6 possible ways to prepare your Magento storefront for the upcoming holiday season.
1. Redesign only certain parts of your store
One of the most widely used approaches is to enhance certain visual aspects of the store for the upcoming Holiday. For example… it's Christmas time! Ho Ho Ho! First thing that instantly comes to my mind is a picture of our old friend Santa with his reindeers flying around and delivering presents. Using our logo facelift to identify with the holidays will spontaneously attract customers more. Ideas are countless, but placing a good looking Santa cap to your logo can really do the job.
2. Lift up specific category
Sometimes a simple logo facelift just isn't good enough. Imagine this — you're preparing your store for Halloween and you have a full set of items ready to be placed under Halloween category. Why not to try lift up the visuals for the whole category? I'm pretty sure that customers will feel "the holiday fever" way more while browsing, which may ultimately result in improved conversions.
Luckily Magento comes with really powerful built in theme inheritance system to help us accomplish our goal. Let's quickly inspect how we can set things up for good.
Once in administration /Catalog/Category options, there are useful updates under the category Custom design tab. Besides usual global layout updates, mechanism allows us to override default theme with our new/desired one but only for this specific category. System provides settings for theme "active-from-to" period and even to apply theme updates for all child product pages as well.
Let's see how this may work in one specific example.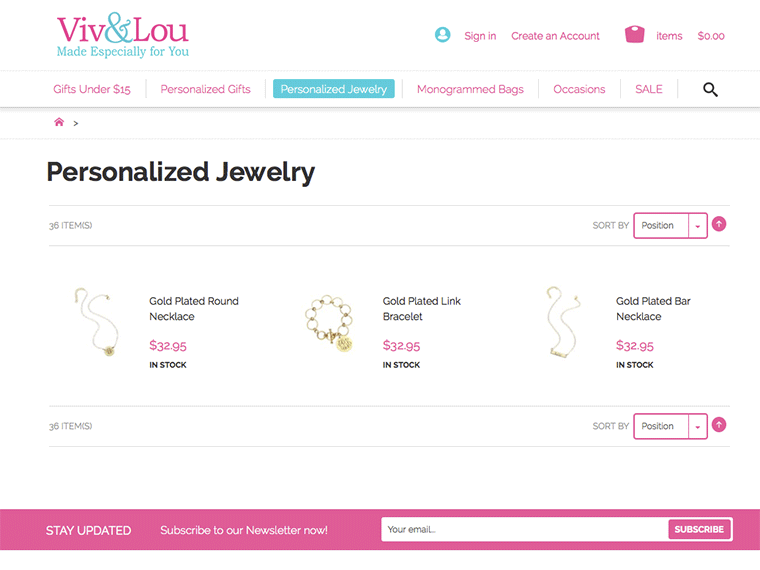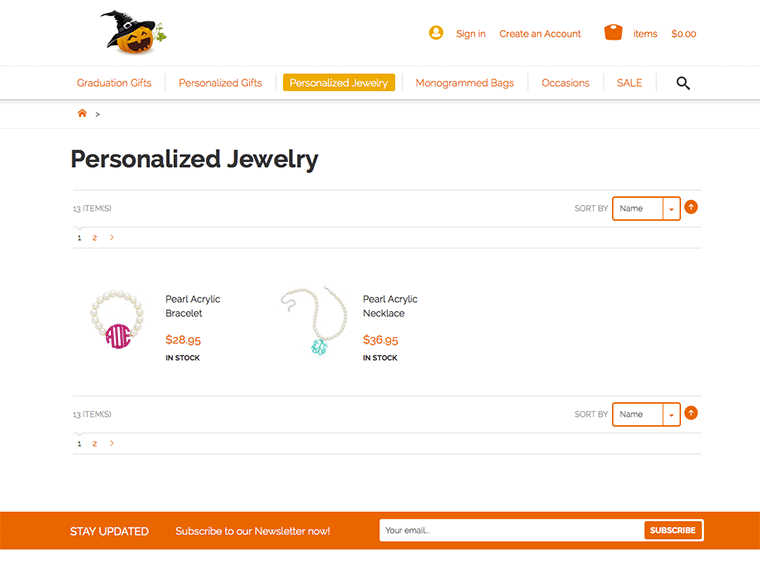 It all depends how far you may want to go. The more effort you put in the design lift, the result will provide better visual appearance as a regard.
3. Let the interface do the talking
In some occasions you'll find yourself considering to lift the visuals in general for the whole store. For example — you want to transform your store into one nice Christmas ambient unity, from header to footer, from page to page, from home page to the store checkout etc. Magento comes with an answer to this one too! 🙂
Once inside Magento Administration under System/Design there is ability to set up complete design change for a scheduled period of time. It's quite similar to the mechanism inside category options but refers to a complete store instead.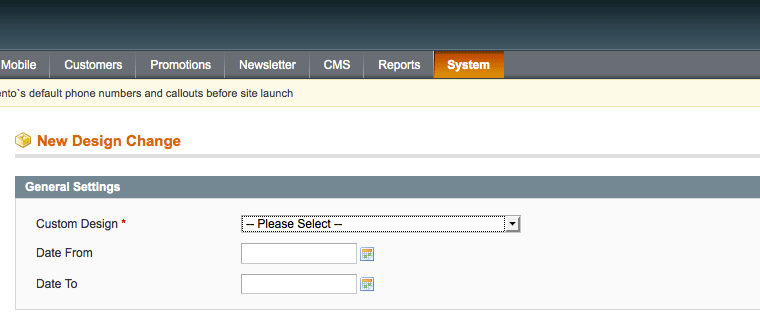 If that's the result you're looking for, certainly go for it! 🙂
4. Prepare newsletter emails
Don't forget to lift up design for the newsletters. Be sure to add a little of that holiday magic to the emails too. 🙂
5. Add interesting effects to your store
If all of that simply wasn't enough, we have one last advice. Add a little bit of interactive effects to your store. In fact, let it snow. 🙂
We have developed Magento extension just for that. http://inchoo.net/magento/snowflakes-magento-extension/
Enjoy!
6. Posibilities are countless, use your holiday imagination.
Happy Holidays! Ho, Ho, Ho! 🙂