Exact match domains no longer work for your SEO?
SEOmoz's Dr. Pete recently published a new study which shows a decline in ranking value of exact match domain names.
You can read the entire study here.
It seems the change is most evident for the non-dot-com domains, which is evident from this graph: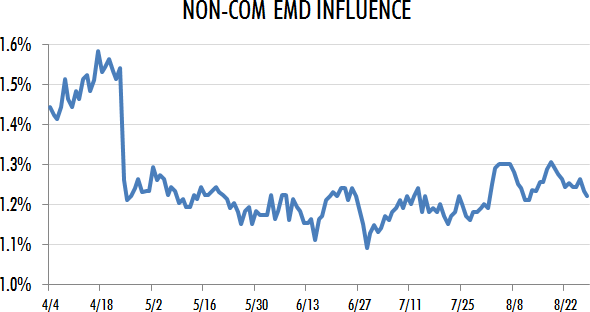 Please note that the data for Dr. Pete's study is for Google rankings only, it doesn't include Bing which some believe still values exact match domains significantly.