Google Disavow Links Tool

Google has launched disavow links tool.
Google sends message in Webmaster Tools about "unnatural links" pointing to a sitwhen they encounter paid links, link exchanges, or other link schemes that violate Google's quality guidelines.
To help webmasters in fixing this situation that might come as a result of  "SEO agency" bad practice (spam),  or other (competitor's) webmaster evil plan, Google has launcedthis nice little utility that enables you to send a file with a list of domains or URL's with bad links to your site.
The file format is straightforward. All you need is a plain text file with one URL per line. An excerpt of a valid file might look like the following:
domain:spamdomain1.com
domain:spamdomain3.com
http://www.spamdomain2.com/contentA.html
http://www.spamdomain2.com/contentB.html
http://www.spamdomain2.com/contentC.html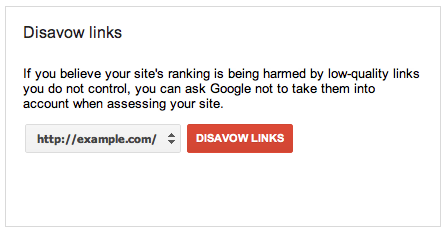 See it in action here: Google Disavow Links Tool, and read more info here: Google announces Disavow Links Tool