Recap of Magento Imagine 2013 – The Art of Commerce

3rd annual Magento Imagine eCommerce conference took place in early April and saw over 1500 Magento merchants, solution and industry partners and individual developers from the total of 44 countries meet for the biggest single Magento event ever. We were there as well, so check out our impressions and some interesting notes we made.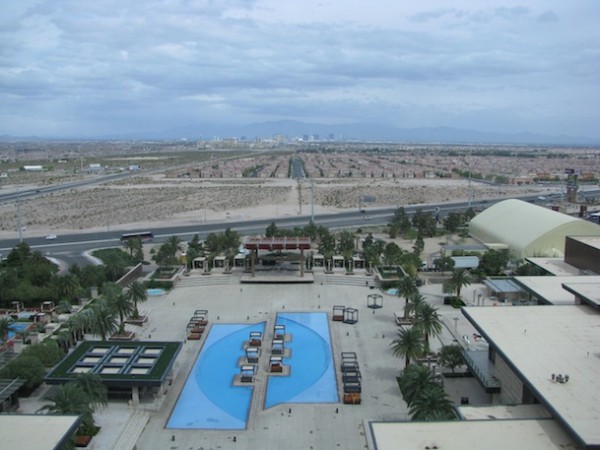 The Art of Commerce was this year's tagline and it showed throughout the venue – The M Resort, conveniently located well away from the distracting neons of Las Vegas, was turned into a true Magento base for this event, much like last year (or so I've heard).
The organizers and producers took their time to plan out a stunning visual experience on the main stage but also took special care of those little details that often make or break an event – and on this Imagine eCommerce conference, things were really clicking.
The marketplace, the people and the Inchoo syndrome
As this was my first time at the Imagine conference (our CEO Tomislav was here last year), I was very happy to meet some of the people I've gotten to know only via email, Skype or Twitter over the years.
So, where better to start then in the official marketplace on Day 1 of the event – and my head was spinning fast – meeting all the folks from Blue Acorn, Classy Llama, Atwix, Cofa Media, Guidance, aheadWorks, WebShopApps, Sweet Tooth, Demac Media, you name it – it felt so great shaking hands with some of these people and seeing the Magento community actually is more than just some vague concept.
I also experienced for the first time that feeling some of our developers who attended Developers Paradise and other events told us about – when you have people thanking you for contributing to the community and saying how you've helped them out – because they saw "Inchoo" on your conference badge.
You're welcome, guys, but you should really be thanking our…
Developers, developers, developers!
No, fortunately neither John Donahoe (eBay's CEO) nor Roy Rubin (Magento co-founder and COO, but come on – you already knew that, right?) pulled a Steve Ballmer on stage, but they were very adamant about recognizing the contribution of developers to the growth of Magento as a platform.
"We are nothing without our community." and "Magento developers are our rock stars." – these were two sentences mentioned on several occasions and it felt good to be there, representing a company who contributes 14 certified developers (12 backend, 2 frontend) to the ecosystem.
The state of Magento – Fabric is no more, high hopes for Magento 2
Most of the participants make their living with and off of Magento, regardless of whether we were Magento employees, industry or solution partners, merchants or even freelance developers. So, everyone was interested to hear about the state of Magento nation, get a feeling of what lies ahead with the whole eBay/PayPal story and take a look at the shape of things to come with our favorite ecommerce platform.
And the last year's story of X.commerce and Fabric was finally brought to an end in a simple remark by Magento's CTO Matthew Mengerink – well, nothing unexpected there really, but it was good to finally hear it officially.
After seeing some nice figures on Magento's (and eBay's for that matter) growth, it was clear that much investment is being made into Magento 2 which is supposed to have its Beta in Q4 this year – some of you who have been actively involved in Magento 2 talks and events already know that it is truly a revamp of Magento as we know it, but it really is too early to make any flashy announcements so we can only keep our fingers crossed – or actively participate here.
While Magento 2 is slowly cooking, there is much to be done with the current clients and current versions of both Community and Enterprise editions, so new releases were announced to keep us and our clients happy as we await the Number 2 to show up.
EE 1.13 released, CE 1.8 to follow suit
With all the buzz around new releases, it wasn't much of a surprise to see Enterprise Edition 1.13 officially presented and released during the conference. Community Edition 1.8 Alpha will come out in a couple of weeks, and we'll see what's in store then, but for now let's focus on the latest EE version – and good news is that it's all about performance optimization.
Reindexing revamp, checkout page load times, tax calculations and more
One of the main features of the newest release is a revamped indexing system in Magento which will now run reindexing as a background process and allow for partial (incremental) reindexing…
In addition to this, full page caching has apparently been improved and the checkout has some extra tweaks that help customers go through the entire process more easily.
This time around, Magento already prepared quite a lot of details on the new features and its usage which is all available here:
So, make sure to check these out and good luck upgrading your clients' stores 🙂
Keynotes and awards
There were several very interesting keynote speakers on this Imagine, including Steve Levitt, the co-author of Freakonomics and Jamie Clarke, adventurer and Magento merchant with stand-up comedy skills who really lit up the stage with his incredibly engaging storytelling.
Jane McGonigal, game designer and researcher, brought some of her TED experience to the crowd and had us all engaged in a massive multiplayer thumb wrestling game with 1500 people joining hands for some 30 seconds – apparently, that means we're more likely to help each other now… 🙂
And then, some awards were given out – in addition to partner awards that didn't quite make the center stage, there was one awards that really stood out – Delicious Karma, a social shopping site for artisanal and gourmet goods, received the Most innovative Magento site of 2012 award – their site was implemented by RocketWeb – a US SilverSolution Partner with a Polish signature – congratulations!
Key takeaways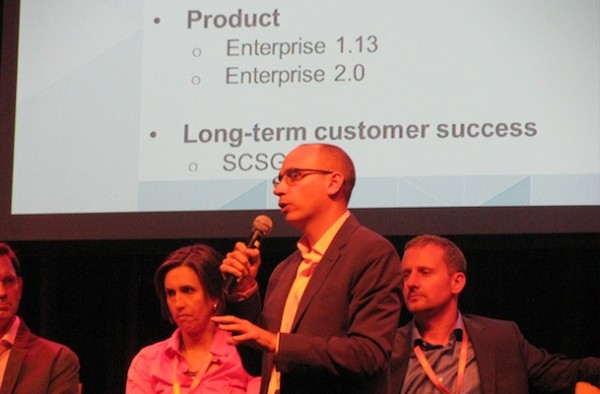 Good news for everyone around Magento is that it apparently is here to stay, eBay doesn't have plans to mess with it much, and with the latest versions of its two main products (EE and CE) and an eye out on Magento 2, the near future for the platform looks quite solid. With that said, there's never any time for complacency and the guys at Magento seem to be very clear about this which is a good sign.
Other than this, here are some nice takeaways from this conference:
Brent W. Peterson tweets really fast, and so does Sherrie Rohde (it's a tie)
The Buzz Lab is a truly fun and creative bunch
Classy Llamas are quite tall
Magento vs Magneto vs Magenta fight is still not quite over
Mike Rossi (Sweet Tooth) is a man of his words – he'll take Ignacio Riesco (Interactiv4) to Hawaii 🙂
Yoav Kutner is a cool guy, and we can't wait to start playing with the OroCRM
when in US, always order "small" drink or meal, even if you're very hungry
The Art of Commerce
The event artists Taylor McFerrin and Marshall Davis Jones closed out the event with a new performance – so, what better to wrap up this year's Magento Imagine then some of their lyrics:
"Imagine, what can we imagine
How can we be better than before?
What can we deliver, beautiful, bigger?
Give it all we've got just to give a little more."
See you all next year!