When less is more in eCommerce

This post will explain the situations in which removing certain elements of your online store might give you better conversions or improve your search engine rankings. There are lots of online stores out there that tend to add too much stuff to their store in hope of improving their income, not realizing that these things might actually create a completely opposite result from the one they hoped to achieve.
Let's start with the one I encounter a lot lately: Social Sharing and Bookmarking Icons
On many online stores nowadays you will see a "Share to any" or similar widget that looks something like this: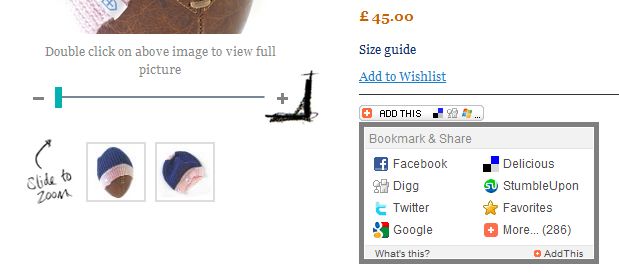 Although there's nothing wrong with enabling visitors to easily share all the content on your site, we need to apply the less is more rule here. Less social icons means stronger call to action on those that actually exist.
You need to face the reality here. If you're not selling some crazy funny products, you have no use of StumbleUpon, Digg and similar social sharing icons. Your product pages will never be popular there and even if by some divine miracle you receive some traffic from there, it will be so random and non-targeted it will not bring any sales.
To make things worse, sometimes they list all of these social sharing icons in form in which they will dilute link power of your page since each and every one of them will be an no-followed link, and we now know how rel=no-follow actually works, right?
Now this is a good practice of how to add Social Sharing / Bookmarking Icons to your on-line store: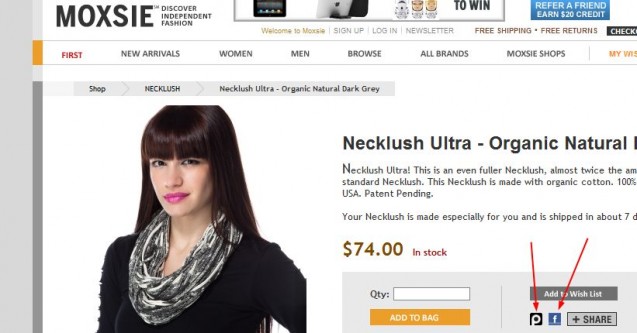 They obviously figured out that best performing Social Networks for their business are Facebook, and a very niche specialized one for their products, so they decided to include only these two icons. Smart move. Their call to action is much stronger with only two sharing options to choose from.
Less is more candidate number two: Featured Products
Some stores don't understand that featured products are supposed to be a few products that you really want to stand out, not a front page full of products. One more awesome thing that tends to happen with featured products is this: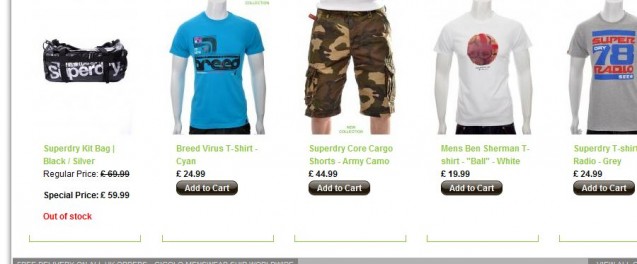 Now why would you feature an out-of-stock product to your visitors? That one needs to go. You have this awesome space on your front page that is able to influence the first impression of your first time visitors and what you give them is an out of stock item? You can swap this product with another one that can actually be bought, or you can apply the magical less is more rule here and feature one less product on your homepage.
Additionally, if you're using Magento, it doesn't support Featured Products functionality by default so you will need to use our free Featured Products Extension for Magento.
Candidate number three: Poll and other unused features
Do you have a community poll that features a standard question? You didn't change the question for over a year now since you don't have inspiration or anything you'd like to ask your visitors? Then why have the poll? The same applies for the newsletter subscription box if you're not sending newsletters, twitter account that you're not updating, live support that's never actually "live" or online and the list goes on.