European Business Awards – get us to the next round!

We've been writing our story for 8 years now. From team forming, product defining and processes being established, we've continuously been putting effort into growing and improving.
Positive attitude towards employees and clients brought us many successful stories to share, latest one being named a National Champion for Croatia in "The ELITE Award for Growth Strategy of the Year".
Can you help us win?
"The ELITE Award for Growth Strategy of the Year" is a part of the prestigious European Business Awards Competition supported by various business leaders, academics, media and political representatives from across Europe.
In addition to that, we are competing for the title of "National Public Champion" as the public vote opened for the first time on January 11th – we are excited to spread our story over the course of the following 6 weeks.
We need your votes!
Since we were named as one of the National Champions in the independently judged part of the competition, now that the public voting is open it's time for you guys to cast your vote and help us out.
We've tried to give an insight into our story in the video you can check out HERE – it would mean a lot (and make a huge difference) if you can support us, too.
Now, do that only if you like what you see, but hey, Inchooers as actors and presenters, what's not to love? Just remember all those times our blog posts helped you out 🙂
First phase of online voting is open from January 11th to February 26th 2016 so there's whole lot of time to spread the word.
If you liked what you read but still want to see us in action, click on the picture below. You will be taken to the official awards page where you'll be able to check out the whole video and vote for us right on the spot.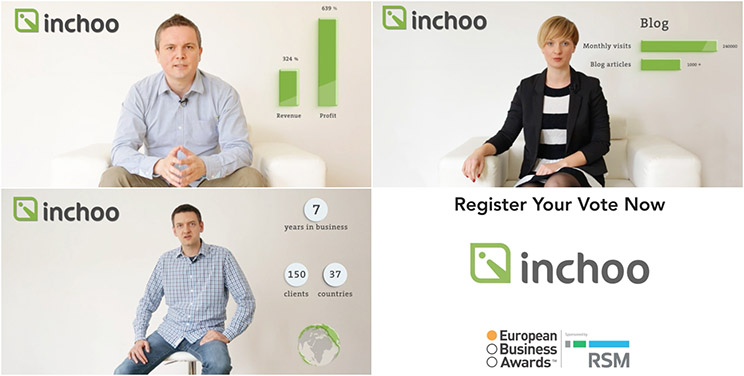 Thanks!