Toni Anicic on Vidi Web Top 100 Awards

Toni Anicic, our online marketing specialist has a personal blog (in Croatian) where he posts about various topics related to Internet marketing, blogging, Croatian portals, and events. We are proud to say that his blog won the Vidi Web Top 100 award in the Blogs category a few days ago.
The award recognizes his blog as one of the Top 10 in Croatia.
Congratulations, Toni!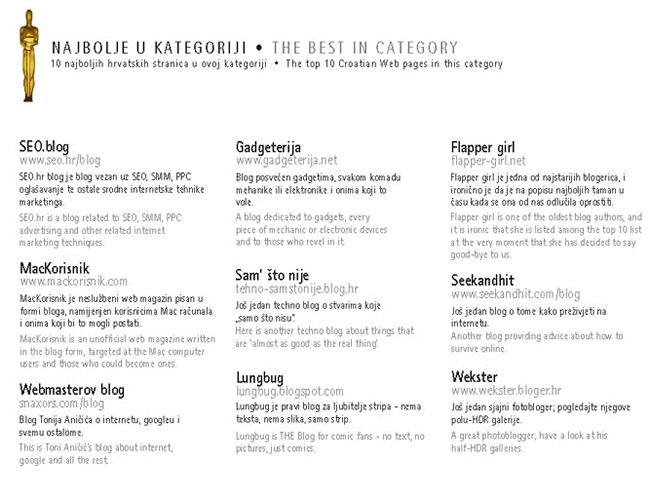 Special congratulation also goes to Marina Filipovic, our friend who won the title "Best in the Category." She is the young and promising photographer and her work is slowly becoming famous. You can see her works at her Marinshe. The blog that won the award is: Marinshe Blog.