Breaking News! eBay Acquires Magento!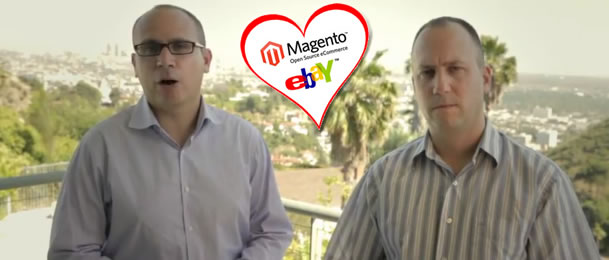 I guess that the word is already spread. eBay Acquires Magento and Launches Open-Commerce Brand, X.Commerce. Since eBay and Magento have partnership for quite some time, I believe that this acquisition is not a huge surprise. Roy is happy. Yoav is happy. This seems to be a great thing for Magento Inc. I'll ask a selfish question: "What does it mean to the companies like ours and what the hell is X.Commerce?"

The topic of this mail is to get some insight into X.Commerce. According to Magento's official acquisition statement, we are finding out that eBay is building a global, open commerce platform that leverages the worldwide developer community. Alright, I don't know what this means, but let's continue.
Magento will be at the core of X.Commerce and they'll be collaborating with their eBay colleagues on developing the X.Commerce platform and defining the next generation of eCommerce innovation. Further research tells us that eBay plans to operate Magento's ecommerce platform separately while they look at additional ways to fully integrate Magento into eBay Inc.'s X.Commerce platform, following the closing. More details can be read at official FAQ.
I must say I have mixed feelings. From what I encountered, I don't believe Magento and X.Commerce can coexist. It is too early to say what will this acquisition bring to our lives and whether the change will be positive or negative. It is for sure that something will change. As is said in Red Alert 1 intro: "Time will tell! Sooner or later, time will tell." We love Magento and we love the team behind it. Some of us had a chance to meet some of them. At the time of this writing, one of the teams is in Ibiza on Magento Developers Paradise. We really hope that Magento's wonderful story will not be lost and that eBay guys (especially Matthew Mengerink) have similar mindset. Judging the situation from other part of the world is quite difficult. Let's hope for the best outcome.
Let's now see what Roy and Yoav said about this event:
EDIT: Adding the video from John Donahoe, CEO, eBay Inc. which adds a few bits to the story:
What are your thoughts of this acquisition?