Free Magento Extension for Open Web Analytics

Few days ago I wrote a little extension called Inchoo_Owa. Open Web Analytics (OWA) is open source web analytics software that you can use to track and analyze how people use your websites and applications. OWA is licensed under GPL and provides website owners and developers with easy ways to add web analytics to their sites using simple Javascript, PHP, or REST based APIs (official definition from http://www.openwebanalytics.com).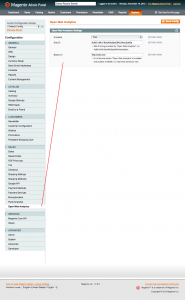 Please keep in mind that this is the basic implementation which enables you to track your site in Open Web Analytics. All of the possible advanced stuff might need additional modifications of code.
Extension source code files can be found here at GitHub. It follows the structure of Magento extensions so you should be able to download it and copy paste it into the root of your Magento.
Hope it helps. Cheers.