Inchoo Developers module v1.0.1

When you read the title of this article you will probably think that this module has all that you need for the development stage of your magento project. Once again, you are wrong.
I was thinking of somenthing that can be useful to me and speed up some common actions in development stage and I think that this module can be helpful, especially for those who works on "live" server and need to test some new features they have developed.
Module is actually a switch between two admin controllers and you can use it quickly and easily by selecting action from dropdown menu "Production mode" and "Development mode".

Magento development/production mode features:
– Enables/disables Secret Key to URLs in admin area
– Change admin startup page from Dashboard to System => Configuration (and vice versa)
– Enables/disables charts in admin area
– Merges on/off java script settings
– Merges on/off css settings
– Enables/disables demo store notification and replaces message with development mode message
Structure of the module: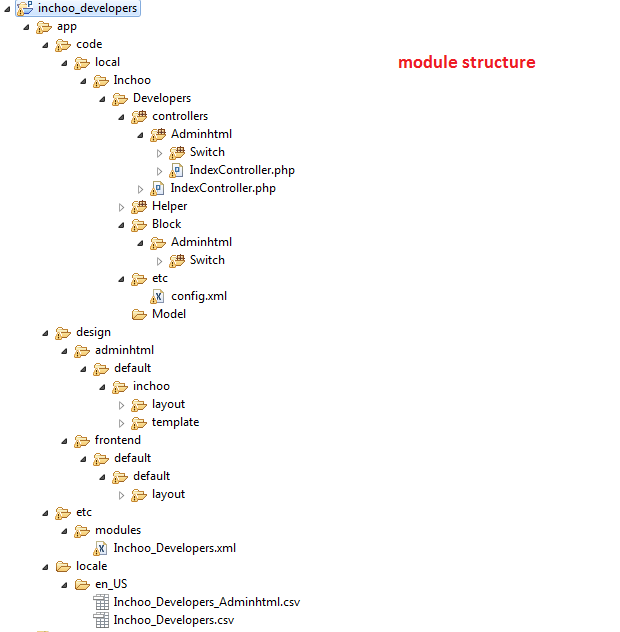 As you can see from config.xml file,
module also have features like custom admin theme, custom translation files and layout updates:
< ?xml version="1.0"?>




1.0.1





Inchoo_Developers_Helper



Inchoo_Developers_Block
Inchoo_Developers_Block_Adminhtml