One of the first things that really confused me when i start using Magento is Magento connect. I just started learning things, so i was looking for some plugin examples. I visited Magento connect page with extensions and looked for download button, instead i found "Get extension key" one.
If i recall correctly their What is this? explanation wasn't the same back then .. or i was just so terrified of Magento at start that i didn't understand anything at that point 😉 I knew i need to paste that key somewhere, in something they called my Magento connect manager or Magento downloader, but i didn't understand where it is.
1. Magento extensions
Visit Magento connect page. There are really some great extensions there and many of them are free.
Find extension that interest you, click "Get extension key", agree with license agreement and get key. Pay attention to Stability description field (stable, alpha, beta).
Also read What is this? explanation and follow the instructions. Or just navigate to
http://www.yourmagentoshop.ext/downloader in your favorite browser.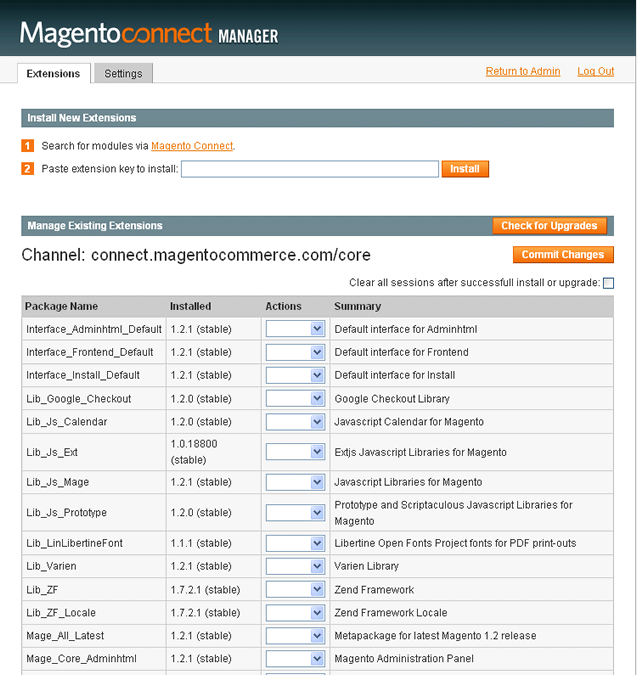 If you click Settings tab of your connect manager you will see "Preferred State" option there. If you're installing extension with different "stability" or you get something similar to
"Failed to download magento-community/xyz within preferred state "stable", latest release is version 0.1, stability beta .. "
you should change this option to appropriate one. You should of course be careful with alphas and betas and know what you're doing.
If you are developer or just interested, ftp to downloader/pearlib/download after you install extension and you'll find packed downloaded extensions there.
2. Magento upgrade
You can also automatically upgrade your Magento installation through connect manager with key
magento-core/Mage_All_Latest
Enjoy!