Magento custom designed gallery plugin contains two modules.
You can guess, one is for displaying images on frontend and second one is for handling images and categories in backend.
I will not write too much about this modules because there are too much files and it will take too much time to describe.
Most of things used in this modules are already described by my working colleagues.
Backend module is based on interface for adding images of products in magento shop.
When you integrate it into your shop it will install two additional custom tables in database which will store data of your gallery (categories and images)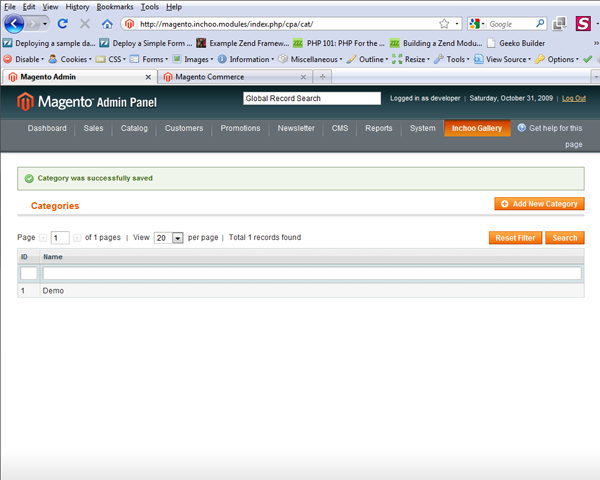 Images on frontend handles Inchoo_GallFront module.
To see changes on frontend enter link http://www.your-web-shop.com/index.php/inchoogallery/, this is handled in config file of Inchoo_GallFront at:
   <frontend>
        <routers>
            <inchoogallery>
                <use>standard</use>
                <args>
                    <module>Inchoo_GallFront</module>
                    <frontname>inchoogallery</frontname>
                </args>
            </inchoogallery>
        </routers>
    </frontend> 
In Inchoo_GallFront_IndexController find indexAction(), and you will see that there is custom template file 'gallery/demo.phtml'
(rememer that this is based on default frontend theme so do not forget to copy this files/folder if you use another theme).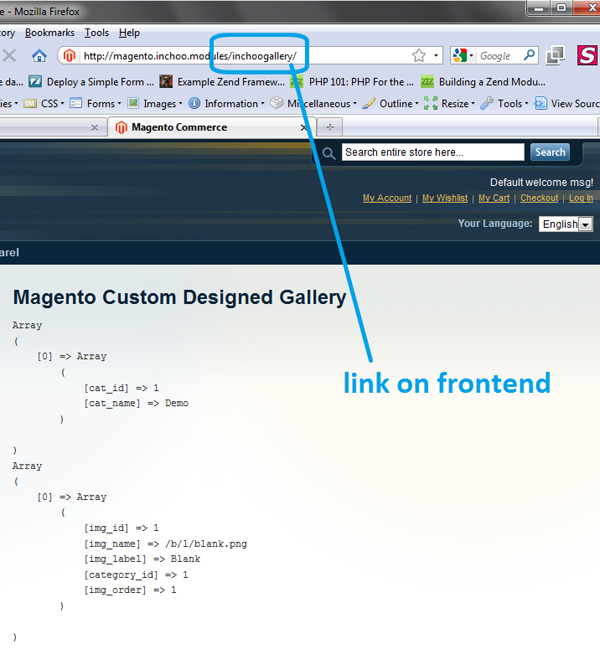 All you need to do is rearange categories and images on frontend.
In 'gallery/demo.phtml' file you have two arrays which you have to modify and display pictures from categories as you wish.
Here is set of files you can download and install: Magento custom designed gallery
Enjoy coding.