Magento extension for KISSmetrics – Customer Intelligence Web Analytics

For those of you using kissmetrics.com web service for Customer Intelligence Web Analytics you might find Inchoo_KISSmetrics extension useful.
It support ecommerce tracking through events such as:
tracking of product view page with product details
tracking of catalog view page with category specific information
tracking of cart page
tracking of checkout page
tracking of individual checkout steps
tracking of order success page
tracking of customer logged in
tracking of customer register
tracking of contact page usage
Below is the screenshot of the configuration area.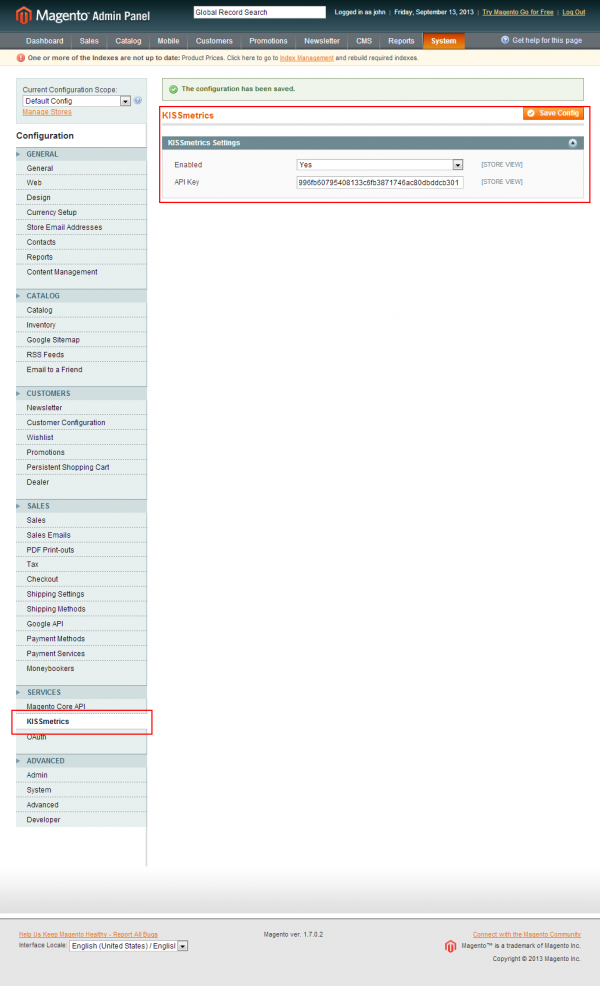 And few screenshots of the requests that get made during the page load.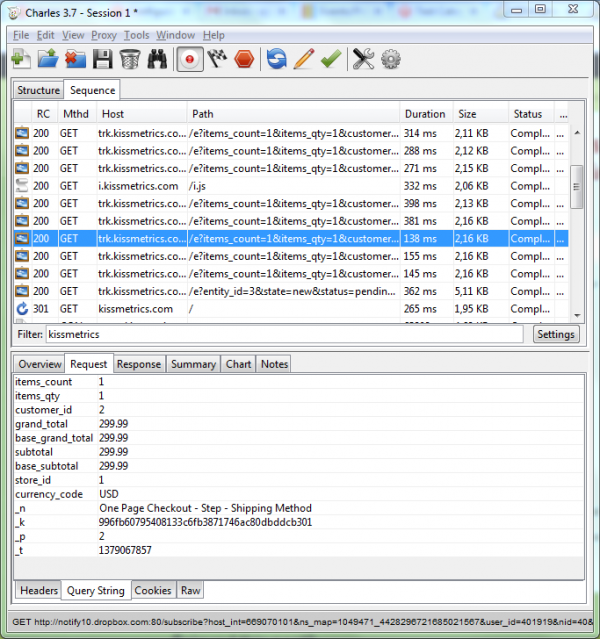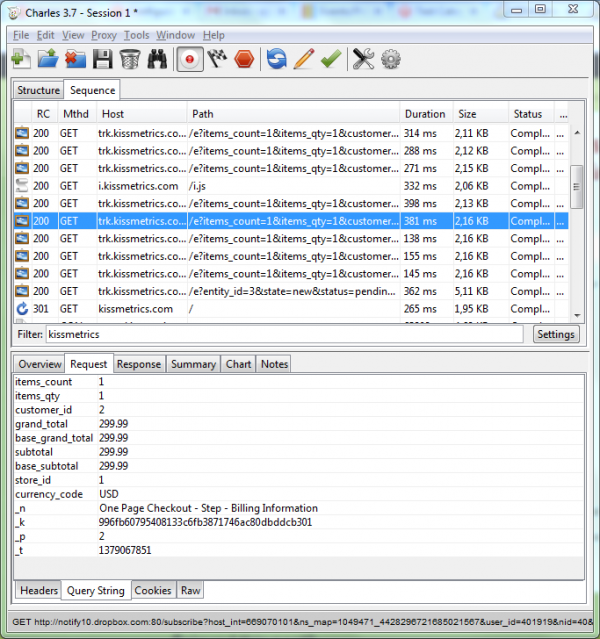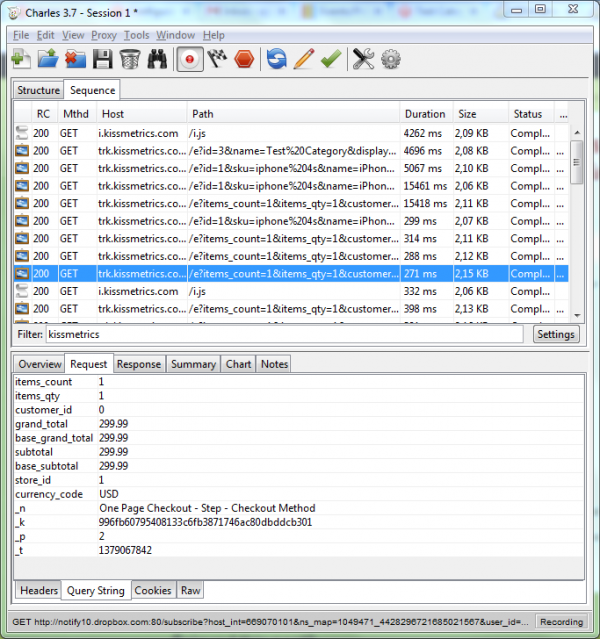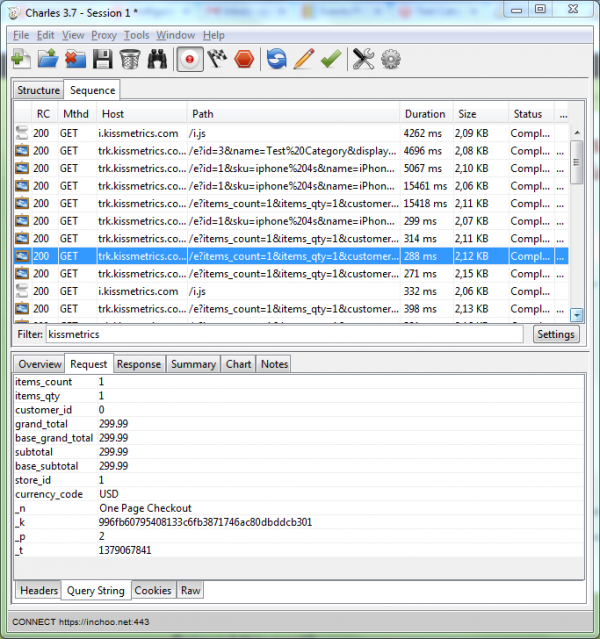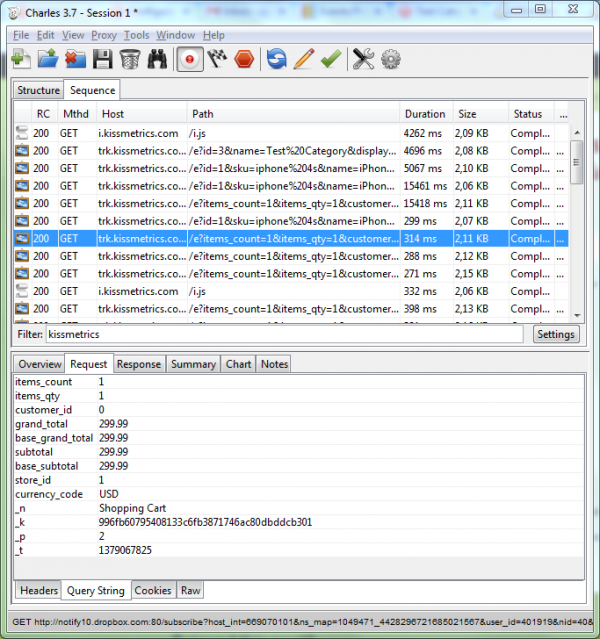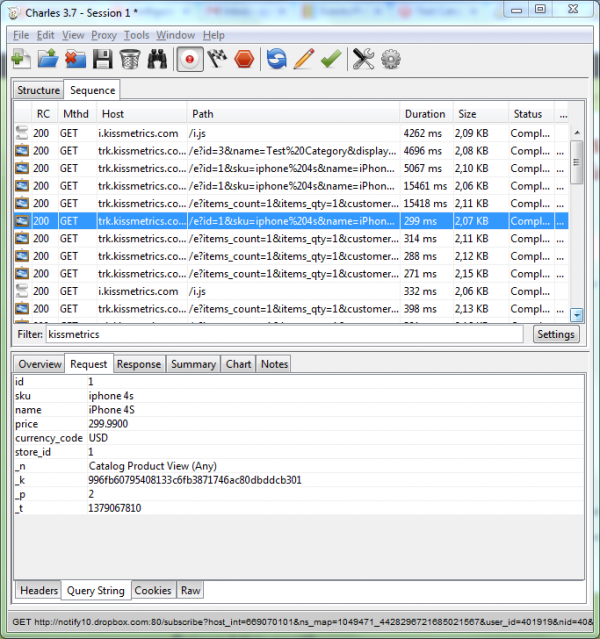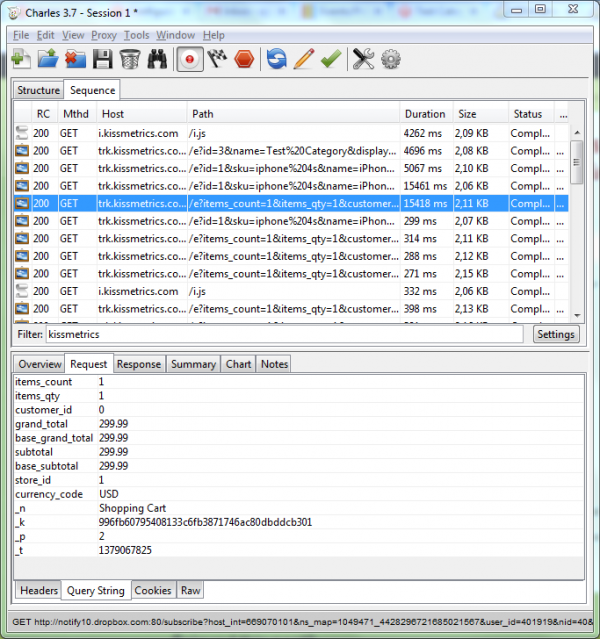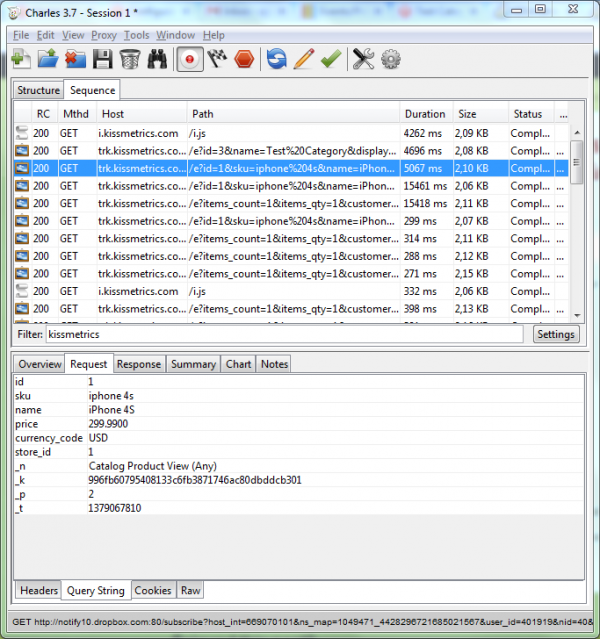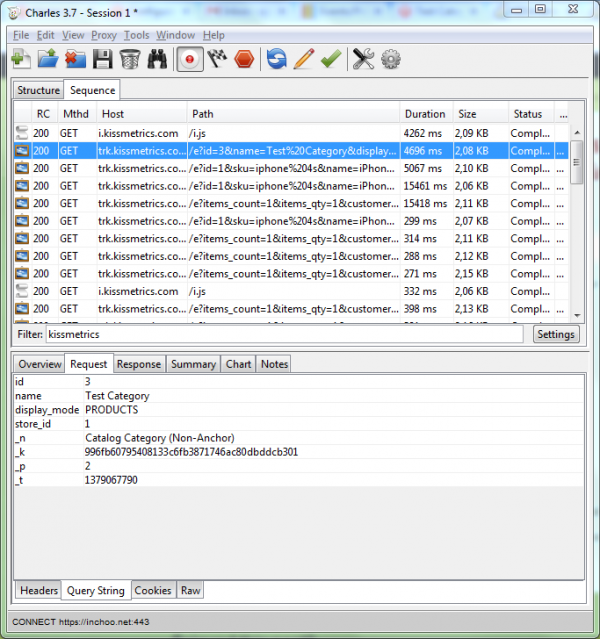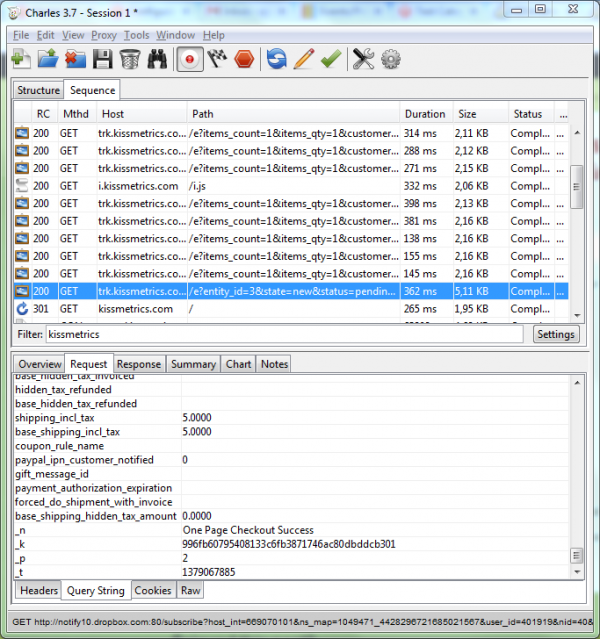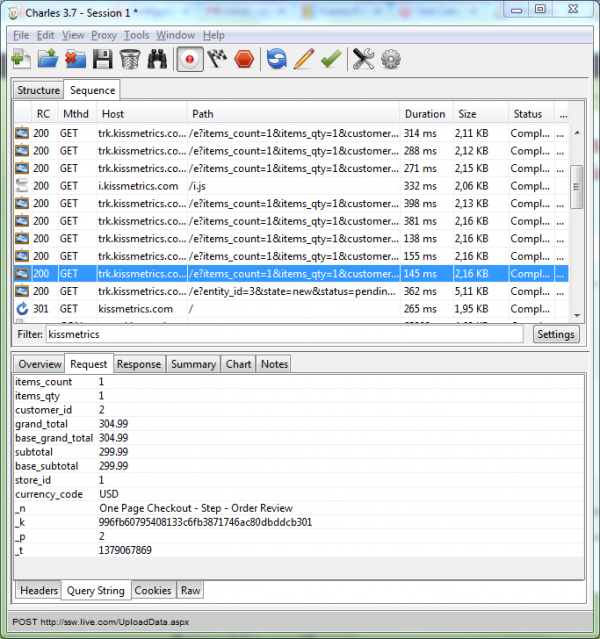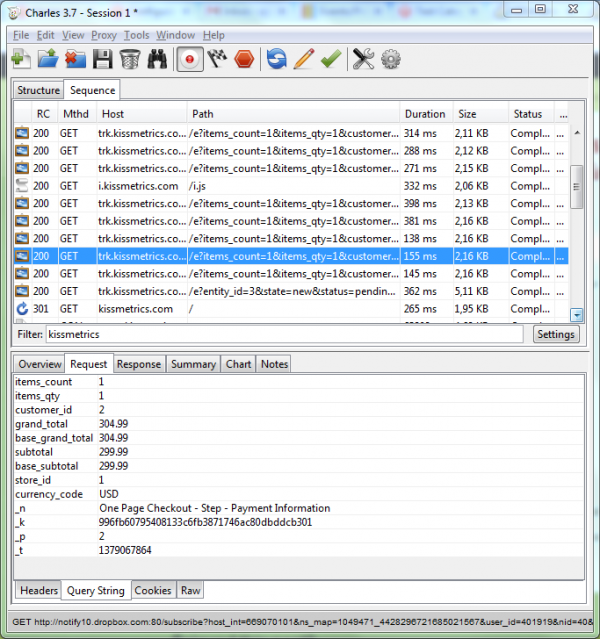 Please note that we do not offer any kind of support for the extension, you use it at your own risk.
You can download the extension here.
Hope someone finds it useful.