MagentoU "Fundamentals of Magento Development" impressions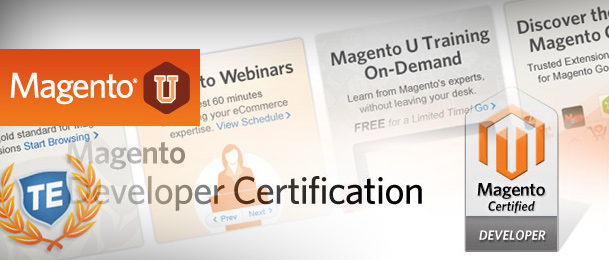 Few days ago I was attending the MagentoU's "Fundamentals of Magento Development" course in London. It's a five day course covering Magento internals inside out (at least that's the idea :)). Price of the course at the moment is around $3,850.00, which is not a small amount to pay for a five day education. Good thing is that we needed to pay only 50% of the cost as Magento Silver Partner. So is it worth the money?
Course itself is targeted towards both developers who are new to Magento, as well as those developers who are experienced with Magento platform. It takes you trough the the process of Magento initialization, Rendering, Request Flow, Adminhtml, Database and EAV. The great part about it is the lecture-lab format, meaning you actually do the coding with the trainer.
Ben Marks from Blue Acorn was the trainer conducting the course. I can only say words of praise to his approach to lecturing. He was on top all of the tricky questions we threw at him. I knew Ben from before the course, as he was doing Magento for over three years now. His experience was an extra bonus on top of the training materials we got. Additionally I enjoyed his cheerful mood throughout entire course.
Company sent me to the course as we where focused on getting the first hand "big picture" about Magento developer education process. Meaning how it was organized, what it covers, and in general how much developers can learn in just a five day course. All in all, I would say it was a positive experience. Regardless of over 3 years of everyday Magento development its really refreshing to catch on a few tricks and share experience. I believe class was successful at completely clarifying the fundamentals of the xml structure, control flow, and navigating through and making sense of the many files of Magento. Trainer, Ben, was really in depth with things, showing great understanding of a specific application areas.
Although I must admit I am looking forward to the possible next level course, something like "Advanced Magento Developement" which might be more suited for us doing Magento development on a day to day basis. Course whose focus wound not be on the functional and structural but on "best practices, specific features (checkout, order handling, payment gateways, shipping gateways)" side of things.
As mentioned, the course is intended for new as well as those experienced to Magento development. I remind you, the thing about Magento is that it's really huge, meaning there is so many things you need to know, which is why I would say this course hits the target when it comes to the "fundamentals". I find it ideal for people who are experienced in PHP but are mostly just starting with Magento or have very little Magento experience, or are use to doing Magento development in a non Magento way of doing things. For those, I see a great value in it, as it will most certainly set you on the right track.
To conclude, if you recognized your self in what I wrote above and you can afford it, I suggest you take it.