Mini feed reader widget for Magento

Yesterday I published a little HowTo article providing a start-up widget for Magetno. As a follow up to that article, here is a practical widget you can use on your Magento 1.4 powered store.
Here are few screenshots of the widgets frontend and backend look and feel.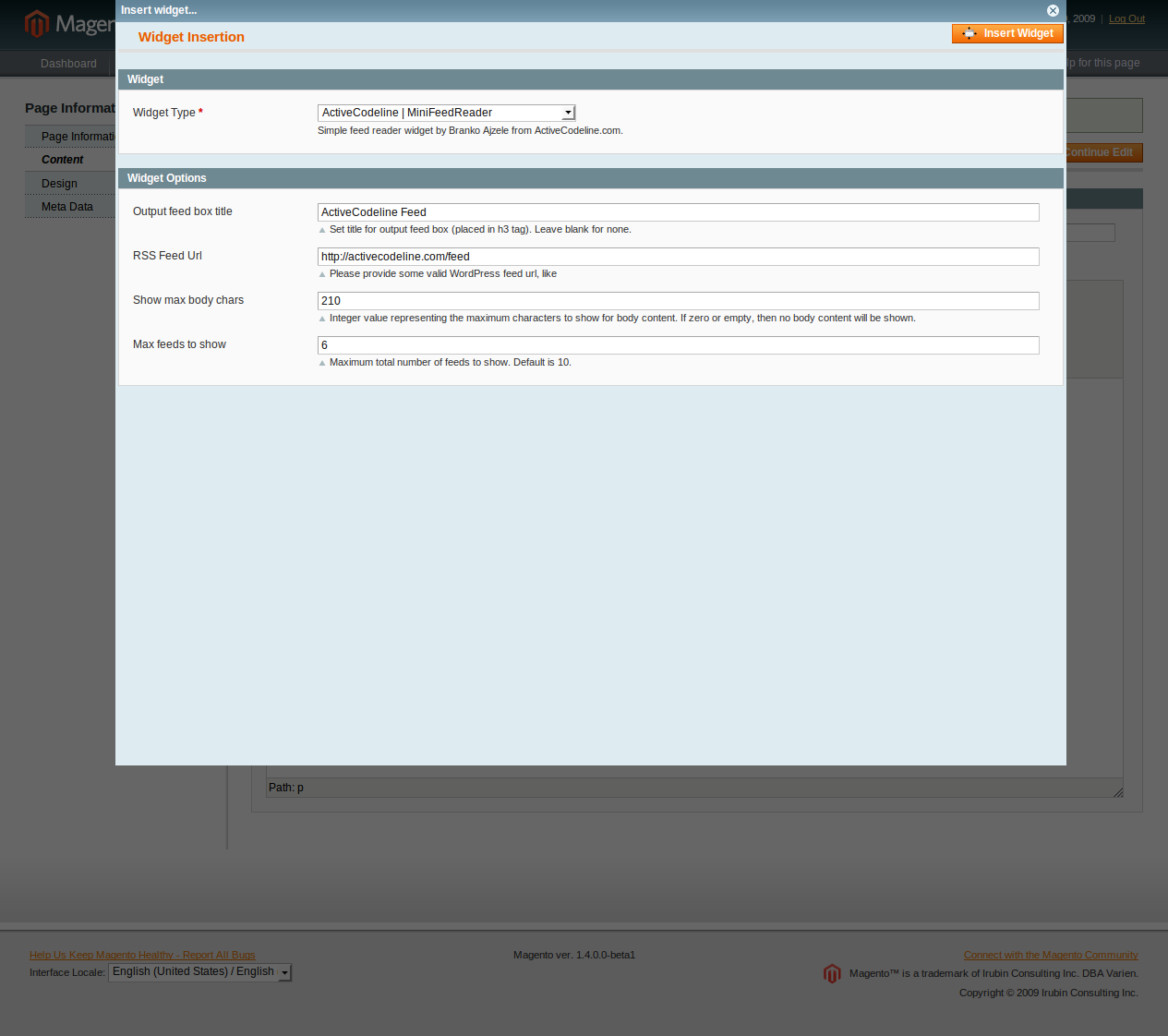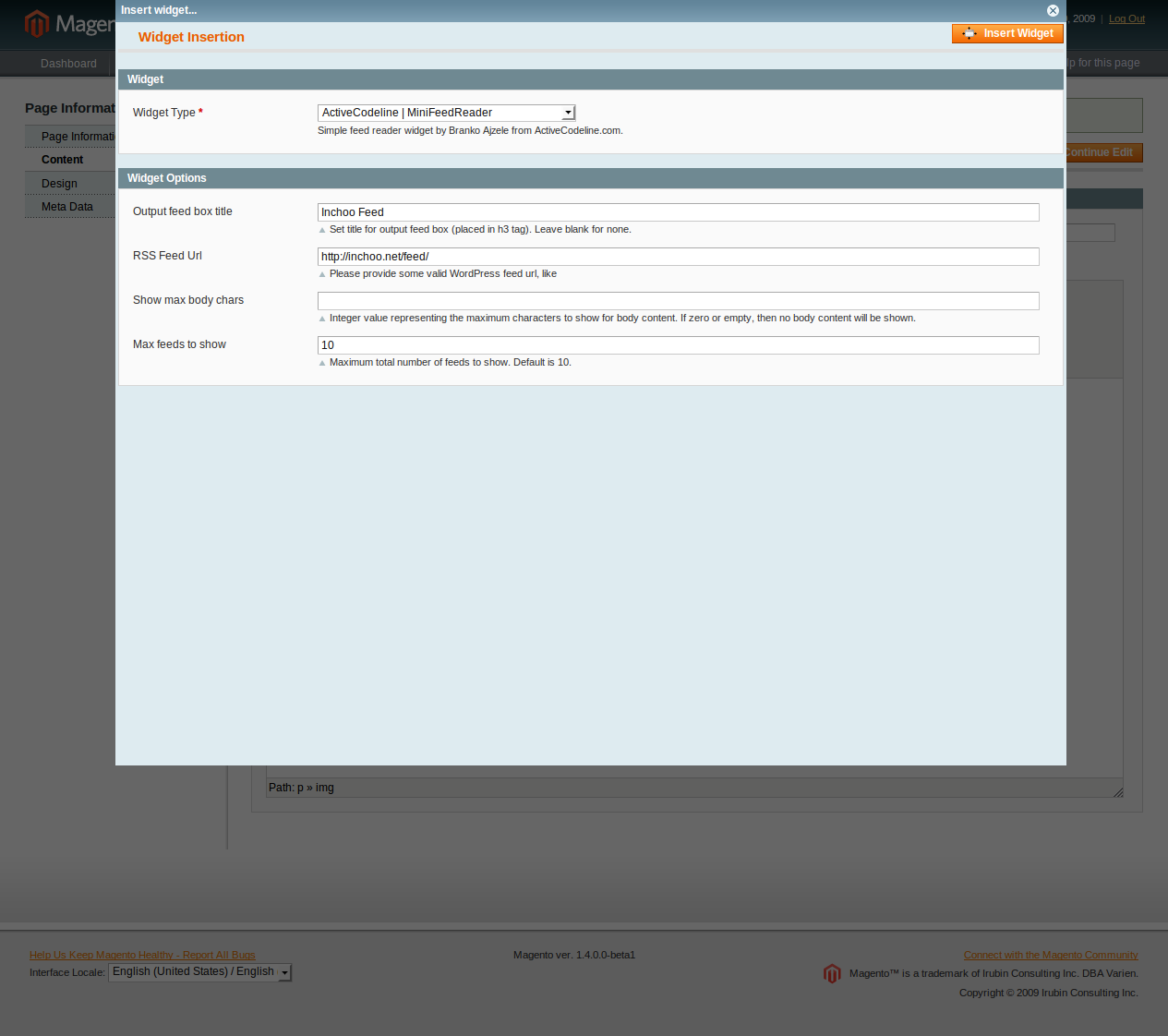 Download [ ActiveCodeline_WidgetMiniFeedReader ].
Hope you find it useful both for usage and for learning material.
Cheers.