Inbound Marketing will destroy SEO

Yesterday, we had a new follower on our Twitter account with "bio" saying that she is a "Twittsultant" – which is probably something like Twitter consultant – which obviously made us laugh. Being a "twittsultant" is like being an expert in "php echo" or being a copywriter of letter "a". Twitter consulting could be a job, but can't be a job title. In order to consult people about Twitter you have to know a lot more then just how to use Twitter.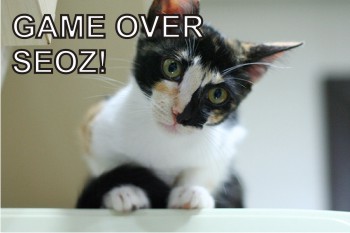 With SEO, we have pretty much the same situation. It's been a long time since SEO simply moved from technical to marketing job. On-site optimization can be easily learned by marketers while off-site optimization has nothing to do with technical background.
Since backlinks have became so powerful ranking factor in search engines in the past few years, the successful SEO has to rely on off-site optimization. The problem is, you don't have a technical solution for building backlinks (at least not white-hat one) since there is no such thing as white-hat link building campaign.
This leads us to conclusion that in order to do proper SEO, you need to:
Understand the concept of content marketing and link bait
Be a good and innovative copywriter
Understand social networks and other online communication channels
Build a network
Build a community
Know your niche and competitors
Understand your customers
You see, this is not something that fits the description of an SEO consultant or "search engine optimizer". SEO became just a small part of one much larger area of expertise – Inbound Marketing.
cc Images: LevelTen Interactive, Cats Home Alone