Related Inchoo Services
Customer segmentation is one of the most powerful tools used by marketers today. Magento offers some great segmentation options you can use out of the box with its Enterprise Edition. But, here we've done some of the work for you – check out the latest Inchoo Team Segmentation!
Yes, you already met the Inchooers, you got familiar with some faces on our team info page, but now it's time to dig deeper into what we're all about.
So, without further ado, let's move on to Inchoo Team Segmentation.
Girls vs boys
First of all, yes, we're mostly a bunch of geeks, but we do cherish our own geekettes, especially since there are so few of them: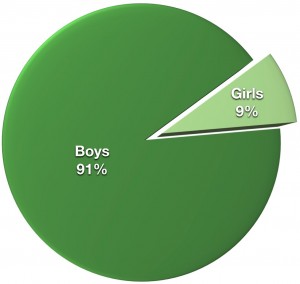 Facial hair
Now, moving on to attitudes towards facial hair – we don't adopt a strict facial hair policy at Inchoo, so some of the team members do like to show off, and you can try to guess who they are – hint – there are some pictures/videos available on our team info page 🙂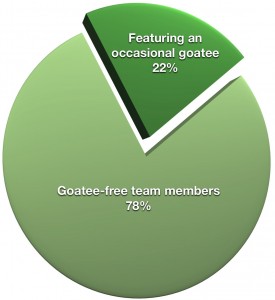 What's a geek(ette) without their gadget(te)?
Smartphones have really upped the ante for someone to deserve the full bragging rights of being called a geek – and as we're constantly having Linux vs Windows vs MacOS debates, what's more charming than seeing a couple of developers arguing about Android vs iOS?
And still, there are some who are steering away from all those touchscreens and prefer to feel an actual keyboard under their fingertips.
So, let's check out Team Inchoo smartphone usage stats: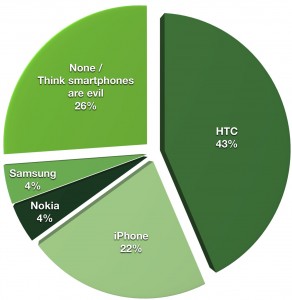 Summertime, and my haircut is easy
With the recent heat waves came the need to cut one's hair shorter than usual, but we still have some team members who are on the fence as to whether to cut their hair short or start preparing in time for the cold winter ahead.
Some, on the other hand, have the luxury of not having to worry about this at all 🙂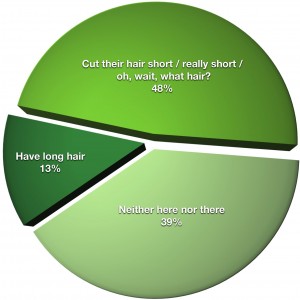 So, there you have it, part 1 of Inchoo team segmentation. Now you know more about us. Would you like to learn more? What are some key things you'd like to know before you start sending us free stuff?
Do you track this type of information about your own customers? If not, better start gathering them, otherwise you just won't know who you're dealing with.
All the best for your summer vacation from all of us at Inchoo – and don't forget to visit Croatia at least once this summer!