Social media – marketing or sales job?

Who should manage social media networking in a company? Is it a job for marketing or sales department? Is it a one person job or should a team of people work on it?
My opinion is that social media networking can be both marketing and sales job. I've previously wrote about search & engage technique used with Twitter which pretty much falls into description of a sales job. You can also say that spreading the marketing message to your consumers via social media outlets is a job for marketing team.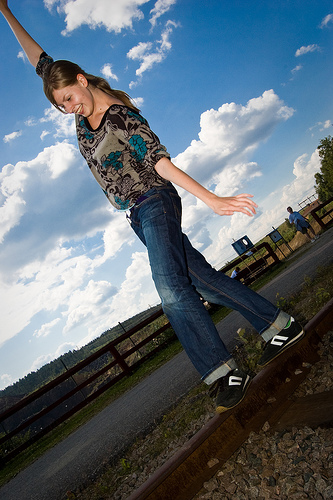 The key to successful social media presence of a company is in balance between self promotion, sales activity and general networking. Sales team will always try to sell, and that's actually good since it's their job to do so. On the other hand, inbound oriented marketers will often try to network to much and not using sales opportunities enough.
So who should manage social media accounts in a company?
To achieve a nice balance, the optimal solution would be to have as many people from different departments involved as possible. Marketing and sales team can't write a good piece of engaging content that would be interesting to developer community, so if you wish to target that community, you need a member of that community to engage them.
If you're a regular here, you've probably noticed that here at Inchoo, all of the employees contribute to our blog. So far it's working really well for us. We get tons of free and pretty targeted leads from search engines, but let me leave that topic for some other occasion.
Our Twitter account and other social media accounts, on the other hand, are mostly managed by me. The reason for this is pretty simple. Although I can't write a decent article that would be interesting to Magento community, I can easily spread the information about the article to that community. I know where they are, I know how to engage them.
Having several people to manage a single social media account on services like Twitter can be extremely complicated but it's not impossible.
You would have to make sure you have some sort of task management, to avoid duplicated answers to questions, duplicated engaging of same people and so on. You need this to avoid situations like this one:
A company engages a target via Twitter.
During the conversation, another employee also engages the same target with the same company's account, not knowing that his college has engaged him already.
Even if we set aside the probability of misunderstandings that would arise, it would look extremely unprofessional for you.
Your target would feel unimportant or even worse, spamed.
If you're going to put more then one person on your social media account, make sure they have proper task management and a clean communication channel.