Ready to improve your Magento store's performance and security? You can start by getting an in-depth technical analysis and advice from Magento certified experts!
What is a technical audit?
A thorough analysis of every aspect of your Magento store, from backend to frontend. We also cover UX aspects and wrap all our findings into a to-do list of needed fixes so you can start improving your site immediately. 
---
How long does it take?
It usually takes us around 2 weeks to perform a technical audit for our clients' Magento store. This is the average time needed for analyzing and summing up all data we gathered manually, as we are not using any automated process.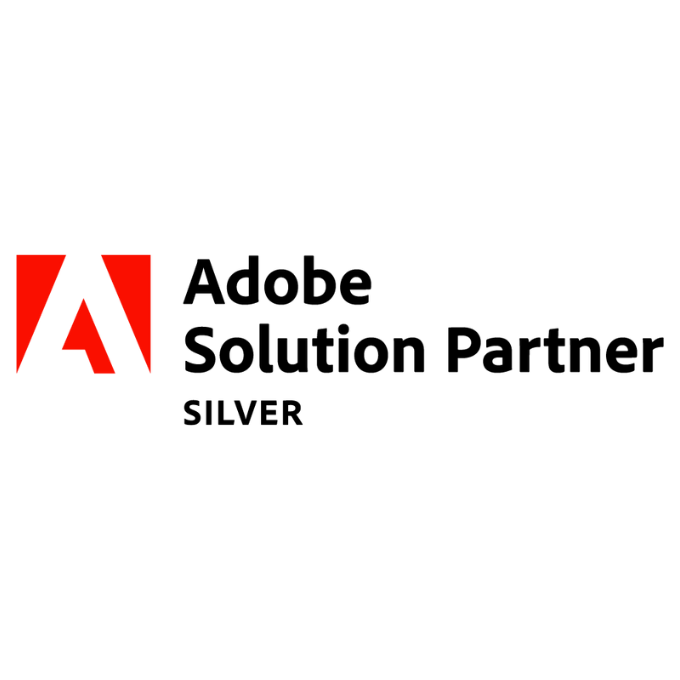 Looking for Magento Technical Experts?
You can stop looking because you've stumble upon Adobe Premium Partner Company! We have been working with Magento platform since 2008 and our team members have gone through training and official certification process to serve our clients with top service. That's how Adobe has recognized us as their Silver Partner, and we are proud to be one!
Signs your store needs a technical audit
Your store has performance issues and the site is crashing for no apparent reason.
Your website is slow and it has problems speeding up.
You just launched a new, upgraded site and your sales have dropped.
You're interested in upgrading your site to Magento 2 in the near future, but not sure where to start.
You want to make sure that your customers get a seamless shopping experience.
Your theme is not implemented correctly.
You're afraid that the third party extensions you've installed are jeopardizing the stability of your site.
You want make sure your site hasn't been hacked and see if all security patches are applied to it.
The point of a Magento Technical Audit
…is to help you fix issues and optimize your store's performance. By moving the technical details away, it will be possible for you to concentrate on your core activities and further growth of your business.
During our technical audit we review the following areas: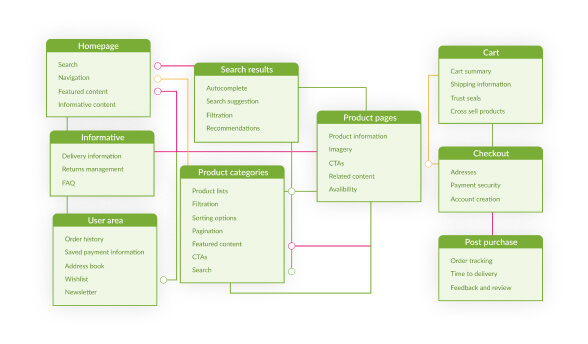 General Site Overview
Are you wondering why your store's visitors are not turning into customers? Well, to get to the root of that problem, we have to look for possible negative triggers in your customer's journey and see if there is a place for improvement from a customer's perspective. Here, we'll do a main pages analysis, check browser compatibility and site responsiveness.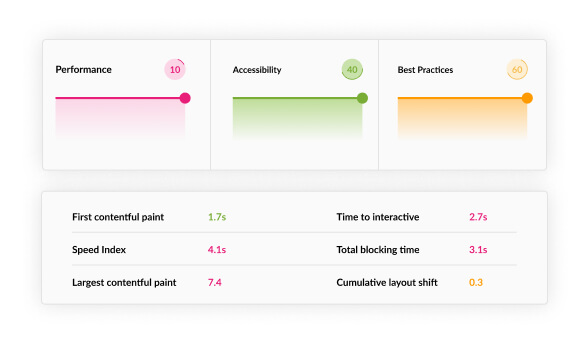 Frontend Analysis
If your website isn't performing well and your pages take a while to load, that may be due to a heavily customised Magento theme or an old theme that is no longer supported, which means it's time for a performance review & Magento theme checkup. Other than that, our frontend developers will go through the code and do a JavaScript Review, CSS and HTML review and verify it against current coding standards.
Backend Analysis
Checking the "behind-the-scenes" of your Magento store is as important as checking the storefront. To help you optimise your backend workflows, our backend developers will check Magento's core integrity and infrastructure that powers your solution. Here we also pay special attention to security and patches, database integrity, 3rd party extensions, and other background components crucial for complex systems like Magento shops.
Recommendations for Next Steps
Along with everything said, we also review your theme settings, site usability, source code quality, server setup, catching mechanisms usage, and other areas specific to your business case.
Finally, our technical audit report will feature a prioritized list of the next steps for improving the solution at hand. We won't just point our fingers on the obvious mistakes, but we'll go in-detail of what they are and what needs to be done to fix them.
Having issues with the performance of your Magento store?
Get in-depth technical analysis and advice for your Magento store from Magento experts!