Zee & Co
New technology implementations, revamp and cross-device optimization pay off! See what created 159% up in Revenue for this elegant store
Profile
Zee & Co
is one of the top retailers for the latest ladies, menswear and children's designer fashion in​ ​the UK. After 30 years in business, Zee&Co have six branches located around the South East of England, as​ ​well as a thriving online store. The website was first built in 2007 on a bespoke platform. However, it was later transferred to​ ​Magento in 2012. Curbing concerns that the online store may hinder turnover for their bricks and​ ​mortar stores, the introduction of e​C​ommerce simply supplemented the business by attracting new​ ​customers and making themselves available to a global market.
Challenge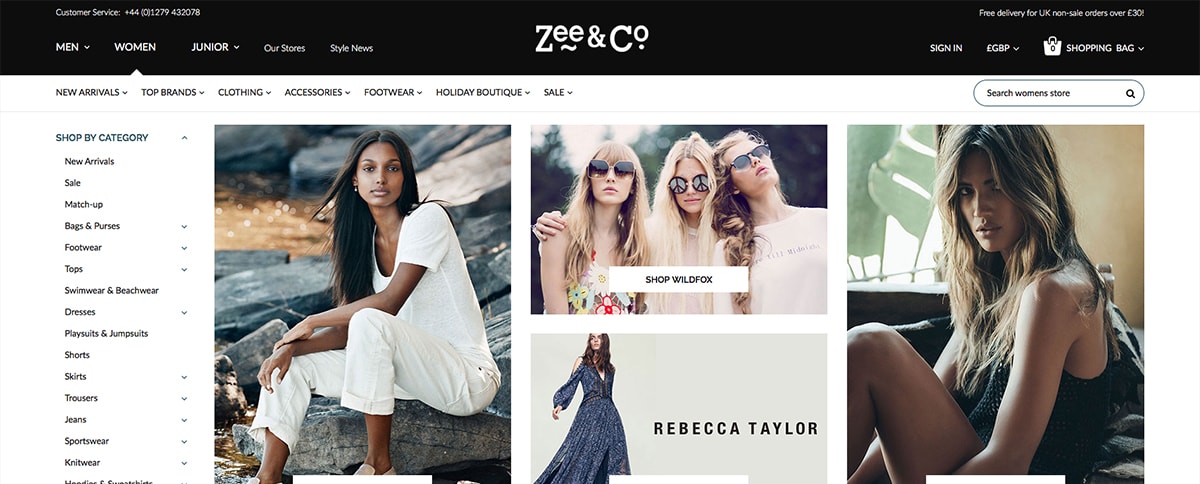 Zee & Co initially approached us in late 2012 looking for a solution partner to implement a mobile theme on their existing site. Our team took the time to understand their requirements and made recommendations based on their business demands and the status of their existing site. Once the mobile theme was successfully implemented, Zee & Co was very satisfied and wanted to continue our co-operation through optimisation and a full revamp of the store. However, the real challenge was to enable the smooth real-time integration between Magento and their ERP system. We set the following key goals:
Create a Responsive strategy due to the fact that mobile users share was growing rapidly
Move to Magento Commerce (Introducing SOLR)
Code revamp in order to meet Magento development best practices
Increase speed and stability
Simplify navigation
Solution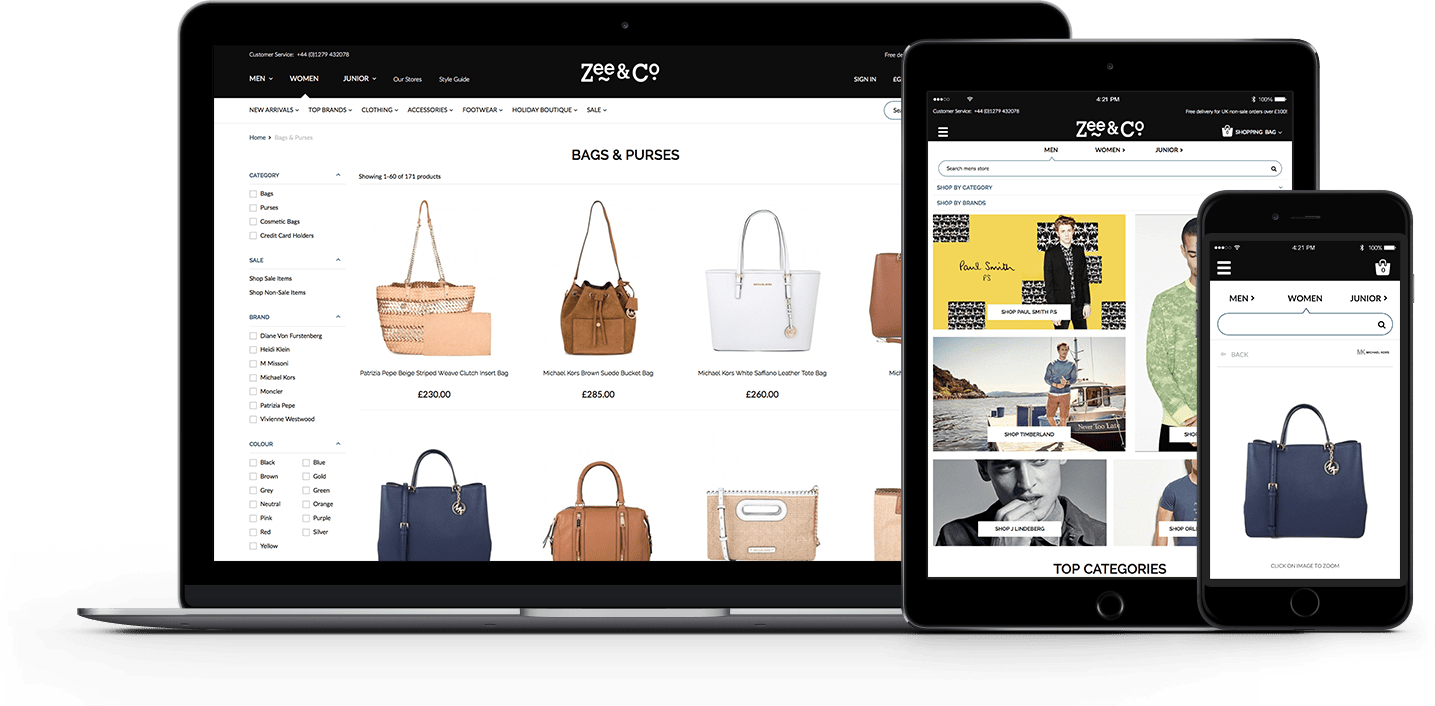 Together we have redesigned a fully responsive website and monitored usability, which has resulted​ ​in huge site improvements and an improved customer experience. In doing so a number of custom features have been introduced including:
Smooth real-time integration between Magento and various ERP systems
Custom solutions for sending e-newsletters in large volumes, which enabled Zee&Co to dramatically cut their costs.
Click&Collect, which enables customers to buy online and collect at their nearest branch
Integration of affialiate program
Google Tag Manager and advanced tracking with Google Analytics
As a result, Zee&Co now has a fast and device-optimised site with a modern and elegant responsive​ ​design. Overall it has resulted in increased conversions and a more pleasurable experience for online​ ​shoppers.
Results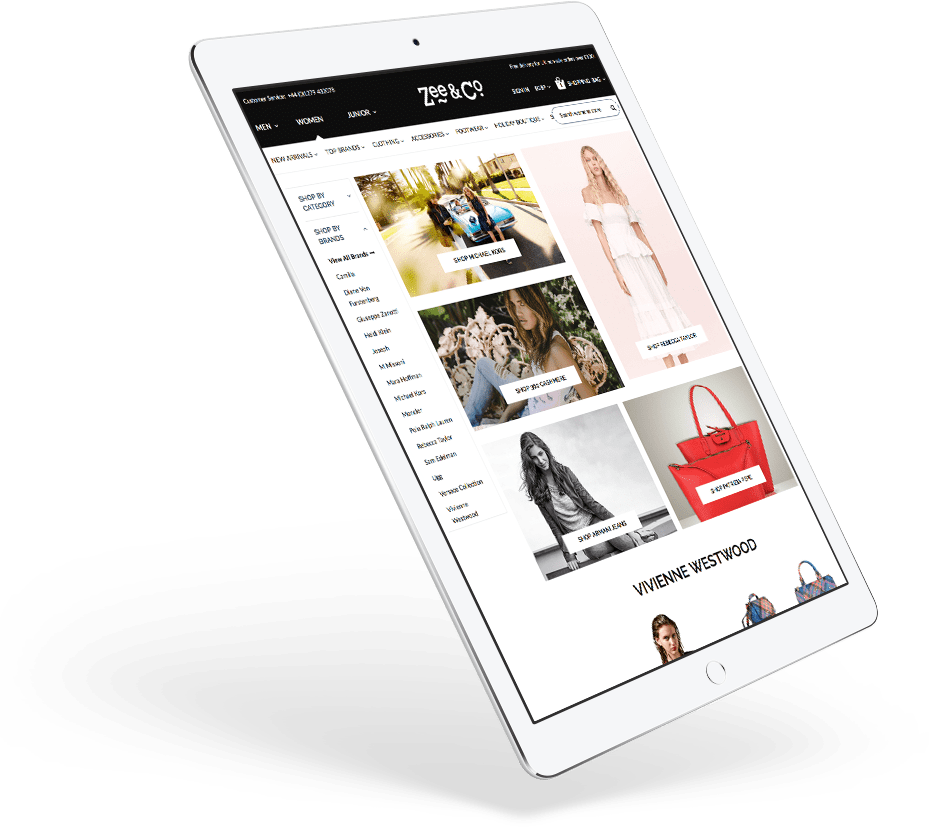 The responsive strategy that was revised and incrementally updated on an ongoing basis had shown great results and over the last two-year period. Here are some of the overall Zee&Co results:
From the moment we approached Inchoo to develop our new Zee&Co responsive website, we were impressed with their highly skilled developers and Magento knowledge. The whole team took the time to understand our requirements and made recommendations based on our business demands. The result is a device responsive website which provides customers with a user friendly experience and increased conversions.