Being in Magento development world from its very beginning, we can say we are one of the most experienced teams you can find. We are passionate about sharing our experiences with the development community via our blog. This was recognised throughout the community and we're happy to see over 200.000 visitors come back each month and leave their comments on the website.
We are Professional Magento Solutions Partner
Magento Solution Partners are experienced and successful providers of eCommerce solutions. They deliver complete solutions and support the customer after the sale. They also play an important role in the continued growth and adoption of Magento. Our expertise with Magento has been further tested and proven as we are actively involved in the official Magento certification programs.
Our Methodology
We follow a variant of the agile software development methodology. This, in simple terms, means that we focus on getting things moving quickly, rather than planning for lengthy scenarios that we cannot adequately predict. Web development is an extremely complex area, and one that is changing on a daily basis. It would be possible to plan some projects for several months. However, in our experience until development begins it is impossible to foresee every possible scenario or problem that may occur. Furthermore, many clients want to introduce changes and additions once they see the product in action – either because a feature is not as useful as they visualised, or because they have a new idea on how to improve a feature. Moreover, with our team of world-renowned programmers, new suggestions may emerge during the development stage.
We believe that some of the main advantages of using our methodology are:
Closer contact between the Development Team and the Client

This means that both the Development Team and the Client have a much better understanding of how the application will work and allows issues to be resolved and designs adjusted much quicker. If the Client can ask questions, receive clarifications and ideas can be discussed, then this is much more likely to produce the result that the client wants.

Happy developers = productive developers

Our developers are amongst the most talented developers in the world and we believe that if they are given some creative freedom as opposed to being tied to a fixed set of requirements and a fixed quote, they will be able to suggest even more unique, creative solutions for your project.

Cost

Our experience with previous clients shows that the cost of your project will be significantly reduced by the use of agile development. This is because your project is constantly being refined and managed, meaning you get the results that you want, in a shorter period of time.

Change is positive

Yes, change is seen as positive in our methodology! Unlike traditional software development methods whereby change requests are costly with major time-delays, you have the chance to change course roughly every two to four weeks.
We believe in flexibility. However, each project is unique to us and as such, each project is handled based on the needs and requests of the client.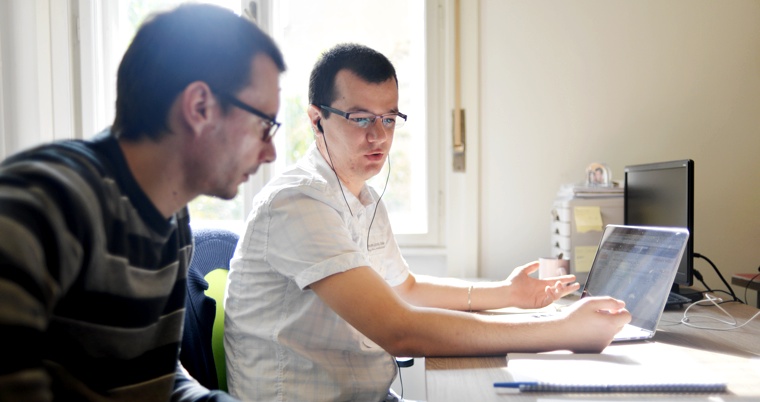 Timeline and Project Evaluation
The project timeline is divided into high-level milestones, which usually represent larger components being finished or product release dates. Within each of these milestones are short-term iterations, which usually last 2-4 weeks. Each iteration begins with a kick-off meeting, during which the features from the last iteration are tested and evaluated, and a certain number of new features are chosen for development in the upcoming iteration.
These iteration kick-off meetings are ideal times for evaluating the progress of the project and making sure that development is proceeding according to expectations. If setbacks or delays in development have occurred, they can be discussed, analysed and learned from. The status of the project budget can also be verified. If the developers have important questions for the customer, they can ask them, and they can inform the customer of important discoveries. If the customer is displeased with something, this should be highlighted during these meetings.
Magento Development Services Plans & Pricing
We do not have fixed plans and pricing for Magento development projects as we approach each client's needs individually and prepare proposals that are the best fit for both sides. To learn more about our Magento developers hourly rates and estimated scope of work for your project, request a quote by filling out the contact form in the right-hand column (or below this text if you're reading this on your smartphone).