Magento Search Engine Optimization

Do you want to drive traffic to your Magento store and generate more conversions through organic search results? If the answer is yes, perhaps you might need SEO experts to keep an eye on your SEO setup on a regular basis.
eCommerce SEO services
We're a full-service eCommerce agency specialized in Magento development with a team of experienced SEO experts aimed to push your business in the right direction.
---
Certified Magento SEO experts
Having a team of SEO experts that are also certified by Magento is a great bonus because we know how to implement best SEO practices specifically for the Magento platform.
Magento SEO experts who build your SEO strategy
SEO strategy can't be set in stone. Best practices in eCommerce depend on different technical challenges and Google algorithm changes, so your SEO strategy needs to be able to adapt. That's why we work together with you on defining achievable but challenging, short and long-term goals.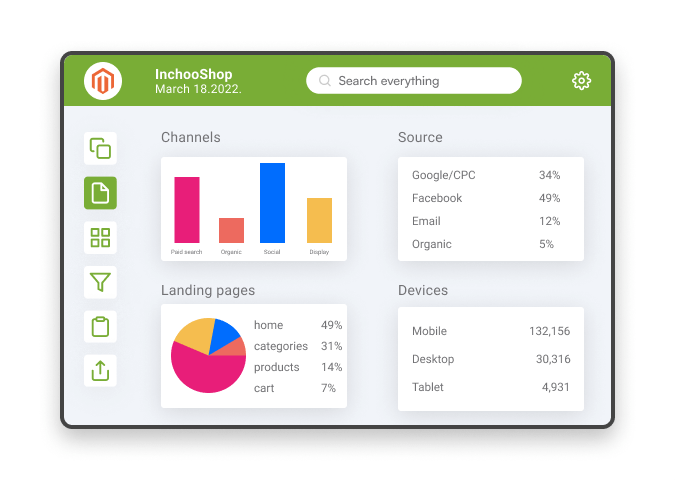 Are your search engine rankings dropping?
If you're looking for a quick way to find that out, you should check out our Magento SEO Audit service, which is also the first step of our ongoing search engine optimization service.
In your SEO Audit report, you'll get a detailed analysis of your site's technical SEO from our SEO experts with a set of actionable recommendations on how to improve the SEO health of your online store.
Magento eCommerce Search Engine Optimization in a nutshell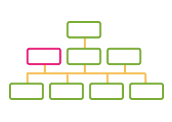 Technical SEO
How's your site architecture doing? Is it simple enough for search crawlers to crawl everything without getting confused? Are your URLs SEO-friendly? That's the first and foremost thing we want to find out. We'll manually analyze your site's architecture, SEO extension, and Magento configuration to provide you with instructions for structured data markup implementation, canonical tags, XML sitemaps configuration, and robots.txt.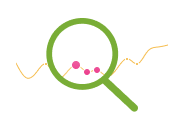 Keyword Research
You don't feel like you belong on page 2 of any search engine? Good, because we don't want that for you either! To make you more visible to your potential customers, we'll dive into keyword research for every category page to spot the biggest opportunities for improving organic traffic. We'll also look for keywords that bring you the most traffic, get to know where your links are coming from, and how you are doing as opposed to your competitors.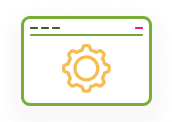 Onsite SEO
Do you know how duplicate content, broken links, redirect loops, and toxic backlinks can harm your SEO performance? Our goal is to eliminate all of them, and fix them as soon as they occur. Then, we can start improving metadata such as page titles, meta descriptions, and headings based on always freshly done keyword research, and intent. Besides that, you can expect your Copywriting team to get a handful of ideas for their content editorial.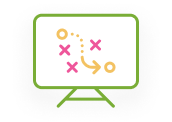 SEO strategy development
You need a proper plan which will improve your store search engine ranking to capture that organic traffic. We are building a strategy which focuses on optimizing your store for on-page SEO, optimizing for search intent as well as optimizing for Core Web Vitals. This strategy will be based on your business needs, set goals, agreed budget and realistic capabilities.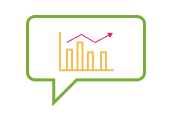 Magento SEO Consulting
To us, SEO isn't just a one-time thing. That's why we monitor SEO tools such as Google Search Console, Google Analytics, Semrush, Ahrefs and Screaming Frog on a daily basis. Regular monitoring will keep us up-to-date with all changes in the industry to provide you with suggestions for your further growth. We'll provide your development team (or ours, if you go full-service) with all SEO-related ideas, and requirements for further optimizations.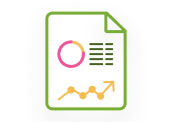 Tracking & Reporting
Our decisions are data-driven since our SEO service includes GTM & GA experts. Our team works closely to monitor your SEO results through Google Search Console and Google Analytics. Oh yes, and we wouldn't want to forget to mention our monthly interactive reports in Google Data Studio which reflect our progress through key metrics and KPIs we mutually agree on when starting a partnership.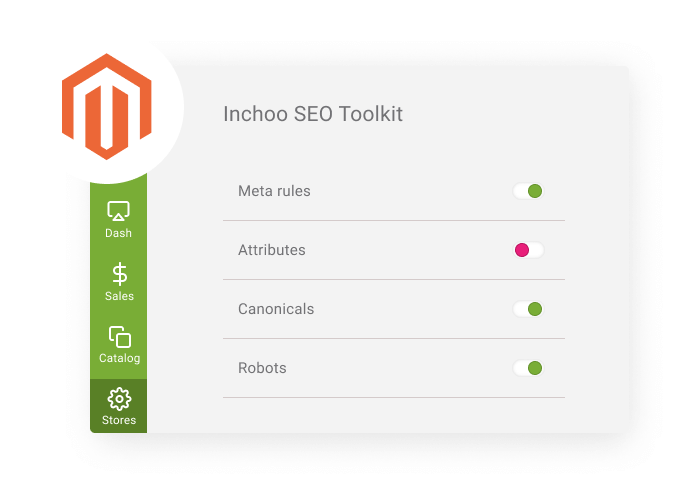 Inchoo's Magento 2 SEO Module
We developed our own SEO Module to improve your online store's organic traffic!
Inchoo's Magento 2 SEO Module is the solution for advanced technical SEO setup on your store, allowing you to create additional rules adjusted to your specific needs, all in favor of getting the most out of your SEO optimization.
DO YOU WANT TO BE ALWAYS ONE STEP AHEAD OF YOUR COMPETITORS?
Let our eCommerce SEO specialists engage in driving your business forward with our ongoing SEO service. The first step is filling out the form below.