Magento
Search Engine Optimization
SEO used to bring you good results in the past, but now it's not? Do you see low organic traffic, conversions, and revenue? Do you want to increase these numbers through the Organic channel?
If the answer is yes, you need ongoing SEO Support that will help boost your organic rankings and outrank your competitors, bringing in more organic traffic.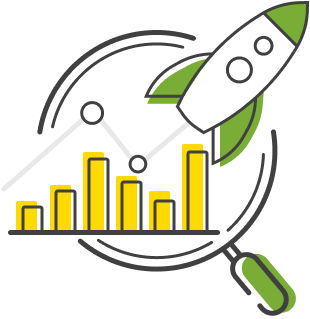 How can Magento SEO services help your business?
By optimizing your Magento website for search engines, you can rank higher and improve your website's visibility. Users will be more likely to see your website, click on it, get familiar with your offer, and eventually convert.
In a nutshell, the right SEO strategy will help your business increase organic traffic and attract potential customers when they search for your products or services online.
What do you get with Magento SEO service?
Magento 2 SEO strategy
Every eCommerce business needs a proper SEO strategy that will improve the store's search engine ranking. We are building a strategy that focuses on optimizing your store for search intent and attracting users who are more likely to convert. Your organic performance will improve with a higher Click-Through-Rate, user engagement, and conversion rate. This strategy will be based on your business needs, set goals, a budget that is agreed on, and realistic capabilities.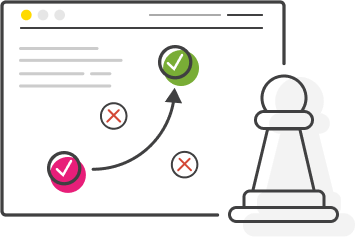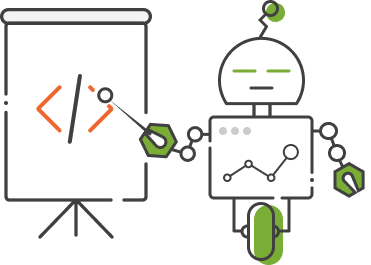 Technical SEO
This is a crucial part of every SEO strategy. With technical SEO, we check a site's ability to be crawled, indexed, and render content quickly and safely for searchers. The site should be search engine friendly to provide a great user experience, one of the most important ranking factors. We'll analyze your site's architecture, SEO extensions, and Magento configuration to provide your development team with instructions for structured data markup implementation, canonical tags, XML sitemaps configuration, robots.txt, etc.
Keyword Research
To make your website more visible to potential customers, we'll dive into keyword research to spot opportunities for improving organic traffic. We will look for short-tail and long-tail keywords that competitors may not utilize yet and take advantage of using them in our keyword strategy. We'll also look for keywords that bring you the most traffic by looking into your PPC campaigns as well organically. Finally, not all keywords are equal; those with strong commercial intent will be our focus.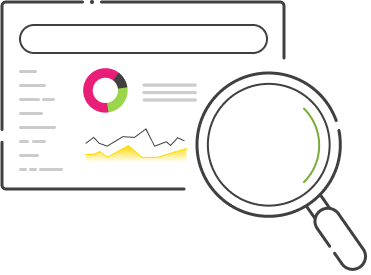 On-page SEO
Based on the Keyword research, we will create the Keyword strategy, which should describe how we are going to incorporate targeted keywords on the pages. The focus will be improving metadata, such as page titles, meta descriptions, and headings. Besides that, you can expect your copywriting team to get a handful of structured suggestions for their content editorial.
We'll also check eventual technical problems, including duplicate content, broken links, redirect loops, and backlinks that can harm your SEO performance. We aim to eliminate all of them by fixing them as soon as they occur.
Monitoring and Consulting
SEO is a process rather than a one-time thing. That's why we regularly monitor SEO tools such as Google Search Console, Google Analytics, Semrush, Ahrefs, Content King, and Screaming Frog. Regular monitoring will keep us up-to-date with your business's search engine performance, providing meaningful data for future action items.
Based on insights gathered through monitoring, we provide suggestions for improvements that include a wide range of modifications, from optimizing product attributes to revamping the main website navigation. In many cases, your development team (or ours, if you go full-service) will have to participate in the execution. Our role is to ensure that implementation meets the quality standards.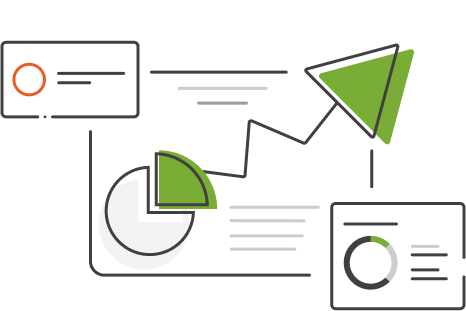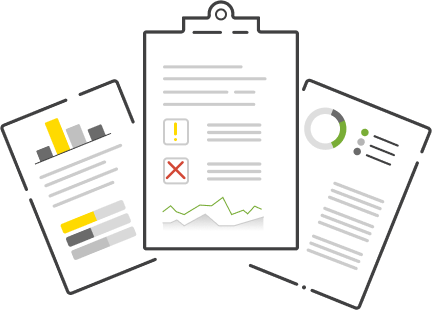 Reports with Action Items
We provide transparent monthly performance reports as well as interactive reports in Looker Studio (former Google Data Studio), which reflect our progress through critical metrics and KPIs we mutually agreed on when starting a partnership.
We strongly believe every report needs a list of meaningful action items to help both sides agree on the next steps. We communicate performance, results, and recommendations clearly and responsively.
Inchoo's Magento 2 SEO Module
Magento 2 out of the box doesn't provide all SEO features your business needs to be search engine friendly. Besides, adding too many third-party integrations can negatively impact your store's online performance.
That's why we developed our SEO Module, which is available to our full-service clients. It is an all-in-one solution for advanced technical SEO setup on your store. The module allows the project team to create additional rules adjusted to your specific needs, whether your store configuration needs new custom meta-rules, rel canonicals, or more control of different attributes, all in favor of getting the most out of your SEO optimization.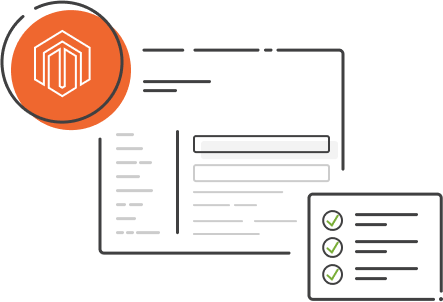 Why Choose Us?
01

Magento Experience

We're a full-service Magento eCommerce agency. Our SEO expert team has the knowledge and experience to increase your visibility in search engines and attract high-quality traffic. With many different SEO clients in our portfolio, we are more than ready to improve your search engine rankings starting today.

02

Expert Support

Having a team of SEO experts that are also certified by Magento is a great bonus because we know how to implement best SEO practices specifically for the Magento platform. We know every bit of Magento, we've been working on all kinds of Magento projects last 15 years, and we have what it takes to boost your online store to the next level on search engines.

03

Data-driven Approach

By combing insights into industry trends, keyword research conclusions, and real data on your traffic, we are able to provide meaningful suggestions for your business and improve your organic performance.
How to start?
We get on board with a comprehensive Magento 2 SEO audit. In the report, we provide a detailed analysis of your site's technical SEO with a set of actionable recommendations for improving your online store.
These findings will shape the nature of ongoing SEO Support work described on this page.
ARE YOU READY TO IMPROVE YOUR ORGANIC RESULTS?
Get in touch! Reveal new possibilities for growth and optimization with our Magento SEO Service.