Magento
Web Design
To create an effective eCommerce site, it's important to design it with intuitiveness, simplicity, and memorability in mind. By applying these principles to the shopping experience and constantly refining them, we strive to create engaging experiences that help achieve your business goals.
Leveraging information from analytical tools and the latest eCommerce trends combined with over 15 years of experience in building successful eCommerce websites in different industries, we're here to assist you in improving customer engagement, thus increasing sales and revenue.
01

Unique look & feel

No brand is the same, and each tells a different story. Let us reflect that story to your customers!

02

Customer-oriented experience

A business can't grow unless its customers are placed first. Our simple and user-friendly design approach does exactly that!

03

Certified experts

Our designers are eCommerce experts, that are Magento Certified Solution Specialists and UX certified by Nielsen Norman Group, with years of experience in building attractive online stores.

04

Proactive approach

Measuring design success is a part of our philosophy. We continuously track metrics and iterate design to give your customers the best possible experience.
User experience research
Understanding how customers use the site is essential for improving the experience. Behavior analysis uncovers issues and challenges leading the customer's journey sideways. Such bumpy rides quickly end in customers leaving the shopping funnel.
To understand customer behavior, we focus on key interfaces, frequently visited landing pages, high-volume pages, and critical areas such as the cart and the checkout. This involves analyzing heat maps, session recordings, and analytical data.
By obtaining customer feedback, we also get insight into pain points that may not be clear unless heard. Surveying the customers is an approach we use to give customers a voice and complement the data we see but don't hear.
This approach helps us identify customer preferences, browsing patterns, potential bottlenecks and sets the baseline for measuring success.
User experience design
No business is the same, nor are the customers that visit it. Tailored user experience combines the needs of both the business and customer sides by creating a personalized and seamless journey that matches the uniqueness of the business and your customers' expectations.
The decision-making process behind our UX philosophy incorporates research findings and customer feedback into the design, ensuring we create an immersive experience for your brand and customers.
For careful UX planning, we primarily focus on wireframing the key interfaces and connecting the dots in the customer journey, creating smooth and easily understandable transitions in the flow. We use wireframes because they can quickly validate logic. Besides, they are easier to use in the iteration process.
Using an iterative approach and continuously improving the design, we enhance the customer journey and positively affect your growth over and over.
Visual design
Our primary job is to solve challenges, but it goes without saying aesthetics is our business, too. Your brand is unique, and it deserves to have its story told in a unique way. Our UX/UI design team uses that uniqueness when creating memorable experiences, resulting in visually appealing interfaces that captivate customers and leave a lasting impression.
It all starts with a moodboard – a tool for creating aesthetical concepts by pairing color schemes, typography, imagery type, and even feature concepts. Such an approach helps us express the big aesthetical picture and style we're headed to in respect to what your brand needs to represent.
By combining visually appealing design elements with functionality, we ensure that your brand's identity is not only communicated but used as an effective sales tool that drives customer engagement and sales.
Bestlaminate
Find out how we built a site with a much-improved shopping experience for Bestlaminate's B2C customers.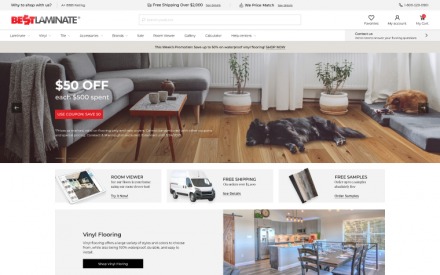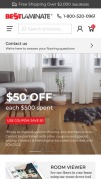 36%
Engaged Sessions Per User
72%
Average Engagement Time
Medical Direct
Read how we delivered migration from Magento 1 to Magento 2 and refreshed design to improve the shopping experience.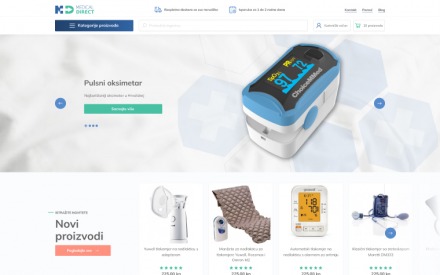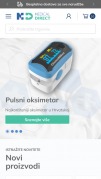 113%
eCommerce Conversion Rate
Zee & Co
New technology implementations, revamp and cross-device optimization at work!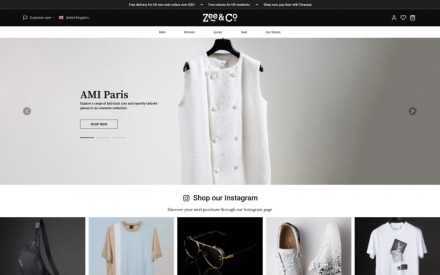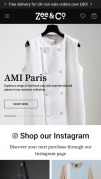 Data-Driven eCommerce Design
Our team of certified eCommerce experts has years of experience in designing engaging eCommerce stores across diverse industries, including fashion, interior design, healthcare, automotive, and more.
Our design decisions are always backed by data. It's not just empty words – design is always benchmarked and measured trough both micro and macro goals of the site.
DO YOU NEED AN EXPERIENCED DESIGN PARTNER?
We combine the analytical with creative thinking to design visually attractive and high-converting eCommerce stores. Get in touch and turn your visitors into customers!