Google Analytics and GTM Support
Let's face it. Your Google Tag Manager Container is uncharted territory for you. Likely, you are uncertain about the necessity of all the tags that accumulated over time. Some tags may have been sitting there without a clear purpose because handling the tool can be challenging.
Additionally, you are unsure how to use data and reports in your Google Analytics 4. You need meaningful data to make informed business decisions, yet you find it challenging to decipher the information presented.
These are the signs you need someone to take care of your Google Tag Manager (GTM) and Google Analytics 4 (GA4) setup, ensuring that your data is precisely aligned with your specific needs.
What is Google Tag Manager?
Along with Google Analytics, Google Tag Manager is an essential tool when talking about making data-driven decisions. It allows you to deploy and update tracking tags and scripts without relying on manual coding. Not only does it simplify the process of tag management, but it also reduces the reliance on developers. By using it effectively, you can gain many benefits like optimizing marketing efforts, improving site performance or collecting more meaningful data.
How can this service help your business?
High-quality and Optimised Data
You'll be able to focus on growth. You can easily unlock the true potential of your website if the data for the decision making process is well prepared.
---
Customer Journey Consultant
You'll have a consultant familiar with the details of your customer's journey that you'll be able to discuss future plans, needs and concerns.
---
Independent Tracking Control
You'll have the capability to engage us to activate and oversee various tracking mechanisms without relying heavily on the development team, or even without any reliance at all.
Share your Business story and Data Analytics challenges with us.
Meet your dedicated Data Analyst ally. Complete the form below, and we'll Respond Promptly.
Reach out
What will you get with our GTM and Google Analytics Support Service?
01
Meaningful data
Every business is unique. So is yours. Important value of this service is to ensure data and reports that will help you make informed decisions. You can't get most of Google Analytics from default reports. However, if you want to dig deeper into your customers' data, we can prepare custom reports that are tailored to fit your specific business goals.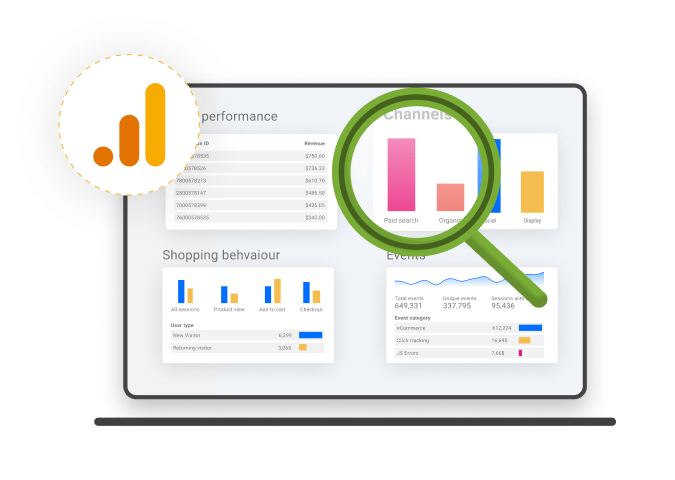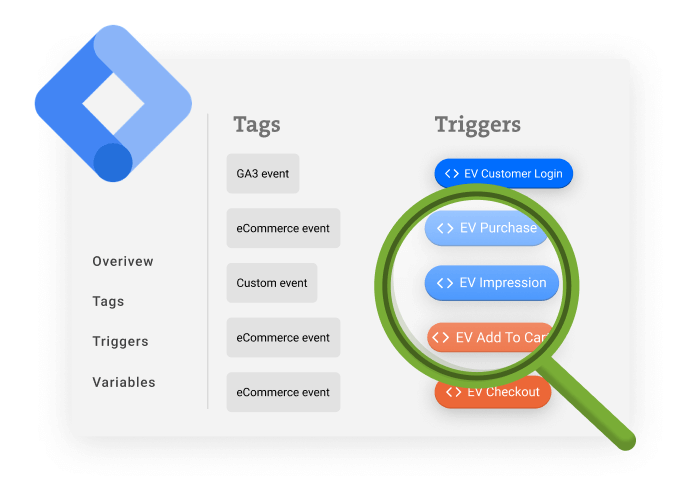 02
Google Tag Manager Setup and Configuration
We will handle the technical aspects of GTM setup and ensure all the tags are set correctly, tracking important events, and collecting data accurately. Our work doesn't stop after the configuration – we will continuously take care of your GTM container.
03
Ensuring that your Container is clean
We see many store owners adding tags, triggers and variables to their Container. However, many of them don't remove these items when they are no longer needed. This burdens the site over time, making it slower and more vulnerable. Moreover, if you happen to work with multiple teams, your container might contain certain tags which duplicate the purpose of each other, which leads to inaccurate or even missing data.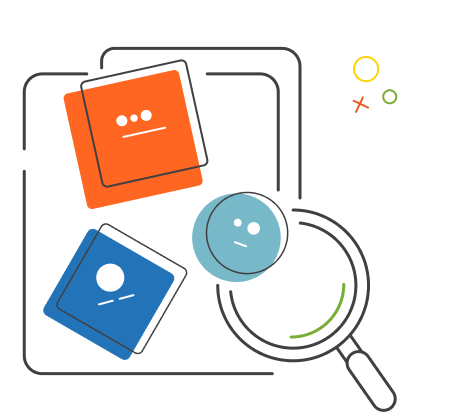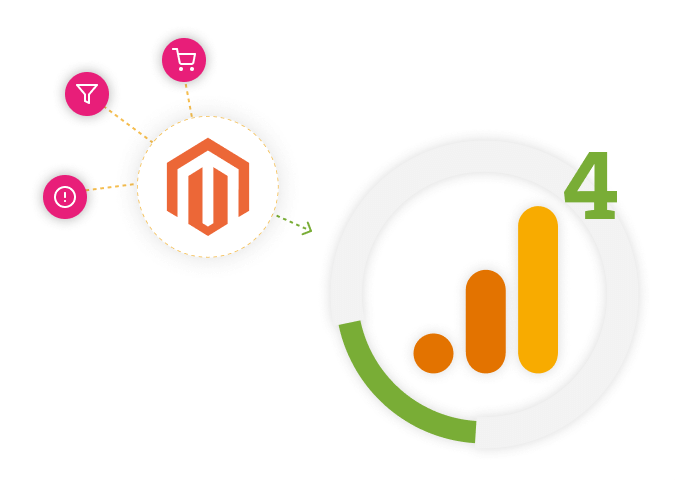 04
Google Analytics 4 Integration
If you're transitioning or launching a new website, integrating Google Analytics 4 is essential. We can efficiently handle the implementation for you and provide guidance on using this platform. We understand that adjusting to the new system might take some time, and we're here to assist you throughout the process.
05
Social Media Tracking
Paid traffic generates a solid part of store income, hence it's important to make sure that your tracking is configured accordingly to best practices and guidelines. We will ensure that your marketing tags collect complete and accurate data.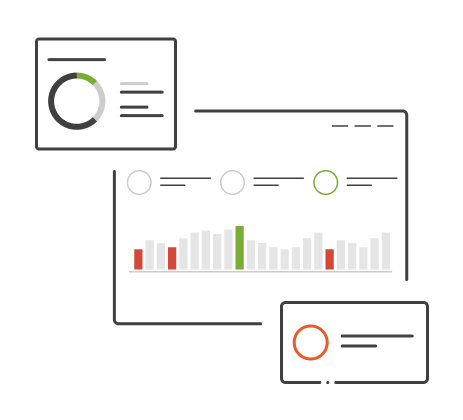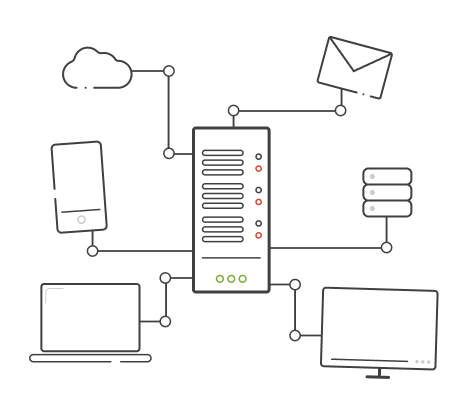 06
Server-side tracking
A method of collecting and processing data related to user interactions with your online store at the server level, rather than solely relying on client-side tracking through JavaScript and browser-based technologies. This method is essential when it comes to running your marketing campaigns on platforms like Pinterest or Facebook, since it helps bypass different ad blockers and ITPs. On the other hand, you'll experience advantages in areas of: Privacy and Compliance, Data Accuracy, Reduced Client-side Load, Custom Data Processing and Security.
07
Monitoring & Consulting
When your GTM and GA4 are all set and ready, we regularly keep an eye on it and fix any potential issues before they affect the accuracy of your data. We also do regular audits to reduce future inaccuracies.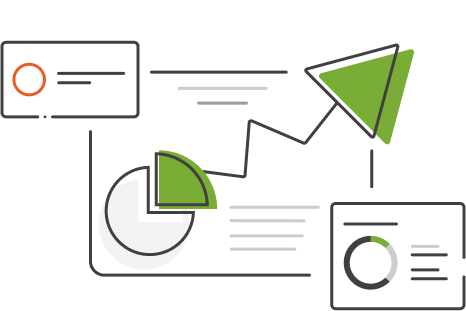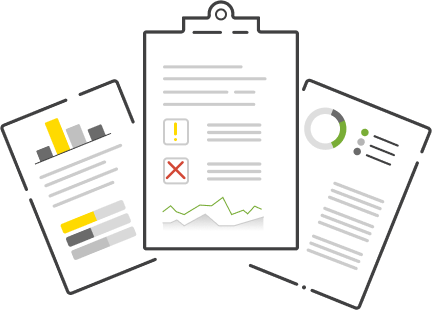 08
Reporting
We provide interactive reports in Looker Studio (ex Google Data Studio), using blended data from multiple data sources, that are tailored to fit your specific needs, with metrics that are important to your business.
09
Cookie Consent Setup
It refers to the configuration and implementation of a cookie consent mechanism on a website. This setup ensures that website visitors are informed about the use of cookies and other tracking technologies and are given the option to provide their consent or make choices regarding the types of cookies they allow. GTM configuration will be set to work depending on the user's choice.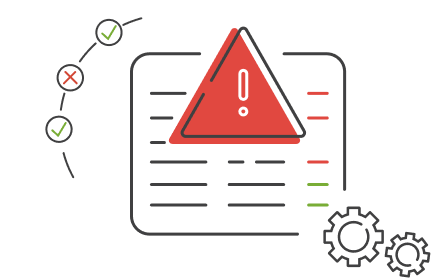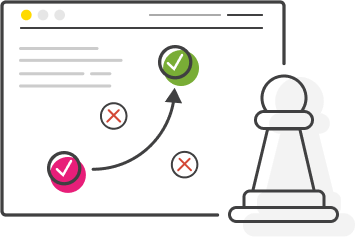 10
Google Analytics 4 onboarding & training
New tool requires new skills! We would hate to leave you with fresh new shiny data and reports in GA4 without a clear path forward. That's why you can rely on personalized one-on-one instruction, where we'll walk you through the key distinctions between Universal Analytics (UA) and GA4, along with guiding you through the onboarding process for the new tool and its features.
Why Choose Us?
01

Expertise

Our team of Certified Analytics professionals has experience in dealing with complex requirements within both GTM and GA4. We have the know-how to leverage these tools to their fullest potential.

02

Tailored Solutions for Your Business

We are aware that every business is different and that is why our services are custom tailored to suit your requirements. Also, as a Magento eCommerce full-service agency, we know everything about implementing & configuring GTM and GA on the Magento platform.

03

Data-Driven Approach

With GTM and Google Analytics, you will have access to data which reveals how users interact with your business, performance of your website, conversions insights. We can suggest on which crucial metrics you should put emphasis on to understand your audience better and optimize your online strategies.

04

Proactive Monitoring and Support

Over the years we built long-term relationships with our clients. We believe that is crucial in understanding specifics of their data. Our dedication doesn't end with implementation – we provide ongoing care so your business can get the most out of its data.
Ready to start?
Get in touch! Reveal new possibilities of your Google Analytics data and let us take care of complex management of your GTM Container.