Inchoo's Full Marketing & Usability Audit
Have you noticed a significant drop in traffic in the last couple of weeks or months? You're doing everything you can to boost your online sales but the result s aren't coming? You're trying to figure out what's going on from your Google Analytics data but you still feel like you're missing something? You've invested serious money into advertising through PPC but the number of conversions isn't growing as you expected? Stop missing opportunities and get our Full Marketing & Usability Audit!
Investing in our Full Marketing & Usability Audit is a great way to get valuable information about your online store's current state, whether we're talking about SEO, GA, PPC or even UX setup. There's always something that can be improved and those improvements can really bring your business to higher level.
We know Magento & Google Analytics!
Get comprehensive analysis of your online store's performance from our certified Magento Experts.




What will you get with our Full Marketing & Usability Audit?
With Inchoo's full audit you will get in-depth analysis of your online store along with useful recommendations from our top eCommerce experts.
Our audit report is conducted in four chapters:
1. Google Analytics Analysis
If you aren't certain that the data you get from the GA is accurate, it's time to get a custom overview of your Google Analytics setup, along with recommendations for Advanced Analytics to gather even more valuable information. In GA Audit, our Advanced Analytics and Google Tag Manager experts will give you bespoke recommendations for your eCommerce website, including:
a detailed analysis of your current Google Analytics setup
recommendations for additional tracking using Universal Analytics features and Google Tag Manager (a custom solution that supports custom dimensions, events, etc.)
recommendations for custom dimensions, custom metrics, custom reports
analysis of Goals configuration in your GA account
Site-search tracking analysis
eCommerce tracking configuration analysis
linking Google Analytics with Google Search Console & Google Ads (AdWords)
Events tracking setup (analysis and recommendations for advanced event tracking with GTM)
2. SEO Analysis
If you have noticed a sudden traffic drop, or you want to improve your organic ranking on search engines – SEO Audit is just what you need. Prevent Search engine penalties by following the recommendations you'll get in our report that includes:
an executive summary of findings with priorities (a quick overview)
a detailed explanation of findings and suggested solutions
top priorities for your developers and copywriters
review of Google Search Console
traffic drops checks against known algorithm update dates (detailed, step by step, penalty removal process)
crawl and index analysis (Sitemap, Robots.txt, broken links, redirects…)
on-site markup analysis (URL structure, microdata, HTML…)
speed and performance analysis (HTTP requests, optimizations, expire headers…)
3. PPC Analysis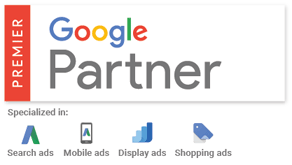 Improve your ROI and stop wasting money on low-performing PPC campaigns with our PPC Audit! We are a Google Premier Partner, specialized in eCommerce and we know what it takes to boost your PPC performance. With our PPC Audit, you'll get a complete analysis of your current PPC management, including:
conversion tracking
Google Ads (AdWords) campaigns performances
Google Shopping Analysis (product feed, google shopping campaign setup review and recommendations)
Search, Dynamic, Display, Video, Remarketing and Retargeting Ads (campaign setup, audience overview, Ad extensions)
other advertising channels, such as Bing, Facebook & Instagram
4. Usability Analysis
Want to gain more customers and improve your conversion rate? Our Usability Audit will help you reach your goals. We know how important it is for users to be able to complete their task and find what they need in just a few clicks and swipes, which is why we'll give you custom recommendations for improving your online store's UX. Our eCommerce experts will conduct a bespoke report that includes:
an executive summary of findings with priorities (A quick overview)
the detailed explanation of findings and suggested solutions
top priorities for your designers and developers
store usability analysis (purchase path funnel analysis and per-page analysis)
analysis of micro-interactions
store accessibility analysis (checking accessibility barriers that make it difficult or impossible for people with disabilities to use the web store)
Why should you choose Inchoo to audit your online store?
The difference between Inchoo and other agencies that we do everything manually to provide you with a custom report made specifically for your businesses needs. Our top eCommerce experts have extensive knowledge of SEO, GA, PPC & UX, so you can rest assured knowing your online store is in good hands.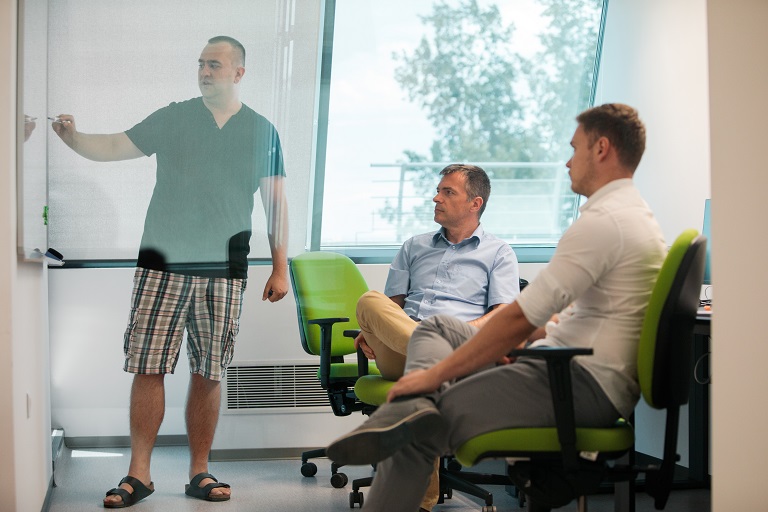 With Inchoo – everything is possible!
If you think you don't need a Full Marketing & Usability Audit, but you are questioning some areas of your website – don't worry, we have a solution!
Choose between four different audits (Google Analytics, SEO, PPC, & Usability) or combine them as you want to get a custom overview of your website's setup. Take more than one audit for your webshop and pay less for each one of them. With Inchoo, the more you take – the less you pay, so use this opportunity to get bespoke recommendations based on your businesses needs and improve your online store's performance.
If you're not certain of what you need – our recommendation goes to Full Marketing & Usability Audit. If you decide to go with our recommendation, you can count on a discounted price. You can rely on professionalism, expertise and reliability. Don't miss this opportunity to boost your online sales so fill out the form below.