Back to all team members
Jure Lucian Boban
Backend Developer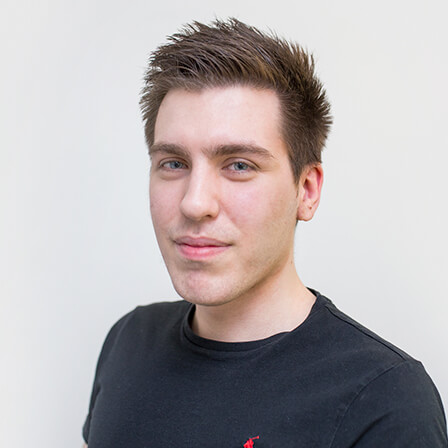 As our Backend Developer, Jure Lucian enjoys creating exciting eCommerce experiences on the Shopware platform. Shopware's headless architecture and modern technology stack (Symfony, Vue.js) open up a whole new world of possibilities in eCommerce, and Jure loves being part of it.
His passion for computer games made him realize he wanted to do programming ever since he was 9 years old. There is a quote of him saying this to a local newspaper: "I have lots of computer games at home. If one day I'll be able to make them myself, I'll only have more!"
Nowadays he enjoys hangouts with friends at his place, where they discuss current world events.
A big fan of science fiction movies, Jure is very optimistic about what the future holds. He'll be happiest when we'll have robots and other forms of AI much more integrated into everyday life.
Spotify is his favorite resource for researching new music, especially synth-wave and electronic music in general. Visiting the Qlimax Festival in the Netherlands is on top of his bucket list. Also owning a Tesla some day would be nice.
Latest posts by Jure Lucian Boban
Looks like Jure Lucian Boban hasn't written any posts yet.