Inchoo's PPC for eCommerce Management Service
The difference between other PPC management agencies and Inchoo is that we are primarily eCommerce specialists. We only work with Magento eCommerce businesses, which enables us to concentrate on what's important for your business exclusively and gives us enough time to stay up to date with latest techniques and industry standards in the world of eCommerce PPC management.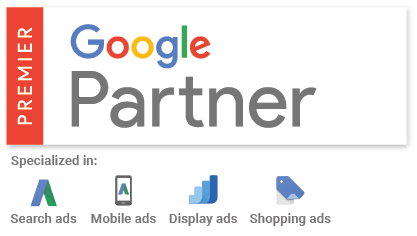 With years of consulting and building successful online stores across different countries and industries, we have our eyes set on the most important KPIs and can see your business big picture.
We know Marketing and Magento!
We are industry experts with in-depth technical knowledge! Magento certified and Google Ads (AdWords) specialists, Google Analytics, SEO and PPC experts, all at your disposal!




PPC Management Services
We are very experienced in managing Google Ads (AdWords), Bing Ads and Facebook Ads campaigns. Our expertise with Shopping Feeds and Product Listing Ads across different platforms will help your eCommerce business to get the best ROI. We can also manage, upon request, other PPC channels (Twitter Ads, Promoted Pins / Pinterest Ads etc.).
Google Shopping & Shopping Feed Management
Our managements services across different platforms include:
Access to an expert team with strong marketing and technical know-how
High detail shopping feed generation (with custom solutions or extensions)
Shopping Feed errors and warnings management
Shopping Feed optimizations – keyword research and implementation
Shopping campaign structuring for advanced keyword and/or product bidding optimizations
Product group bidding optimizations and negative keywords management
Implementation consulting – Automatic Item and Price Updates, Promoted products, Microdata markup, etc.
Everything in our power to keep you ahead of your competitors
Best PPC Management Company?
With access to our digital marketing team you will be able to resolve any marketing question or an issue you may have. SEO? Proper dynamic remarketing implementation? Advanced Google Analytics through Google Tag Manager? Microdata Markup? You name it, we got it!
If you are still not convinced Inchoo is the best eCommerce PPC management company for you, check out the results from our latest project (comparing March 2015 vs March 2016):

This client came to us from one of the top PPC companies in the world. This is what we managed to do in 6 months:
Increase the number of visitors by 100% – from 8,900 to 17,740 visitors
Cut in half Cost Per Click – from $0.56 to $0.24 CPC
Reduce monthly cost by 20% – from $4,876.86 to $3,877.07
Double the revenue – from $12,419.82 to $27,090.95
How much does it cost?
Depending on the amount of channels we need to manage for you and the amount of products and categories your store has, the initial setup fees can differ. Afterwards, we make it a very honest setup that benefits both sides.
We combine different models, but we usually set up a performance-based fee that is connected with ROAS (Return On Ad Spend) we achieve for your campaigns. We use this metric as it creates an environment where both our clients and our team are focused on the important things, and we're looking to optimize our campaigns rather than to advise our clients to simply toss more money into the pot.
Contacting us takes less than 60 seconds. Request a free quote by filling out the contact form below to get started!