Inchoo's eCommerce PPC Management Services
The difference between other PPC agencies and Inchoo is that we are primarily eCommerce specialists. We only work with eCommerce businesses, which gives us much-needed experience and in return, enables us to concentrate on what's important for you and your business.
With years of consulting and building successful online stores across different countries and industries, we have our eyes set on the most important KPIs and can see your business big picture.
And in following the latest techniques and industry standards in the world of eCommerce PPC management, we can bring more revenue from your campaigns.
Pay Per Click Management Services
We are very experienced in managing Google Ads (AdWords), Bing Ads and Facebook Ads campaigns. Our expertise with Shopping Feeds and Product Listing Ads across different platforms will help your eCommerce business to get the best Return On Investment. We can also manage, upon request, other PPC channels (Twitter Ads, Promoted Pins / Pinterest Ads, etc.).


Your campaigns will be in the hands of the official Google Ads Premier partner. This recognition is given to us by Google for following rules and best practices in increasing clients' results. Our PPC experts are going through constant training and certification aimed at being one of the best eCommerce marketing teams. Because of that, your campaigns will be guided by knowledge in current & future marketing technologies.
Google Shopping Campaigns
When thinking of eCommerce PPC campaigns there is one type of campaign that is rising above all others in terms of generating revenue. That campaign is Google Shopping Ads. That is not surprising knowing that Google holds over 90% of the search engine market share worldwide.
Our management services include:
High detail Shopping Feed generation (with custom solutions or extensions)

Shopping Feed errors and warnings management

Shopping Feed optimizations – keyword research and implementation

Shopping campaign structuring for advanced keyword and/or product bidding optimizations

Product group bidding optimizations and negative keywords management

Implementation consulting – Automatic Item and Price Updates, Promoted products, Microdata markup, etc.

Everything in our power to keep you ahead of your competitors
eCommerce Agency With Proven Results
With us, you will be able to resolve any marketing question or an issue you may have. SEO? Proper dynamic remarketing implementation? Advanced Google Analytics through Google Tag Manager? Microdata Markup? You name it, we got it!
With every day we are building on our knowledge. And we use it to optimize your campaigns and increase your revenue.
Real Marketing Specialists
We are using the latest technologies that can give you the edge over your competitors. But, we are not letting any machine-learning software take full control.
Behind every campaign, there is a dedicated Digital Marketing Specialist that focuses on implementing the best strategies to achieve wanted ROI (return of investment) for your campaigns.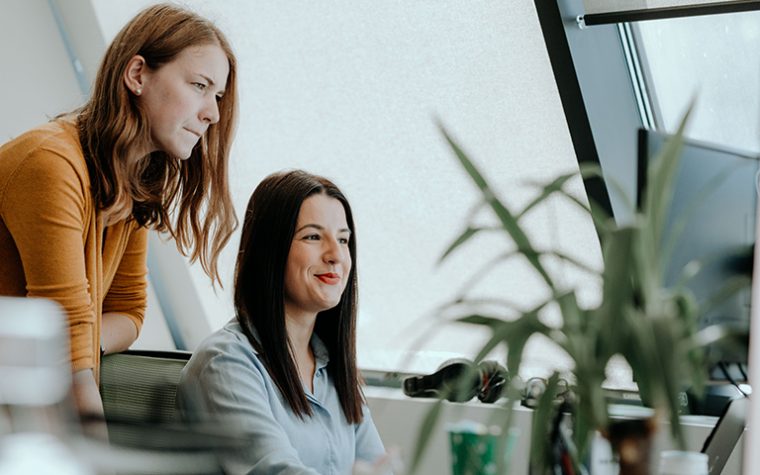 There is also open communication between you and our expert(s) working on your campaigns. We will be in constant contact through Skype, Google Meet, or any other software.
Benefits You Can Expect From Us
Your campaign will be continuously monitored and optimized so that you can have time to focus on other important aspects of your business.
You will feel like a true partner
We are always trying to be a merchant's best friend. You will not be just "a client" among many – you will be a true partner and, if you want, a true friend.
You will have ease of mind
we are going to do everything that is needed for fulfilling set goals. But not only that. We will also go above and beyond to get the job done.
How Much Does It Cost?
Depending on the number of channels we need to manage for you and the number of products and categories your store has, the initial setup fees can differ. Afterwards, we make it a setup that benefits both sides.
Majority of other agencies have certain price packages for ongoing PPC management. We think that method is wrong.
The main reason is that you can not be simply put in a certain "bracket". You are different from your competitors in many ways. That is why we are always using what is best for you and your business goals.
And we are giving you special insurance that we will give everything in our power to make your campaigns as profitable as possible.
We are achieving this by combining different models, but we usually set up a performance-based fee that is connected with ROAS (Return On Ad Spend) we achieve for your campaigns.
How is this insurance?
Because, if your campaigns and ROAS are growing – we grow with you.
Using this method we have clients that are investing from $1000 all the way to $15000 in our fee. It all depends on your plans and achieved revenue/profit.
We're looking to optimize your campaigns rather than to advise you to simply toss more money into the pot. Don't miss a chance for a bigger profit.