eCommerce PPC Management
As an online business owner, you know that Pay Per Click (PPC) advertising is a powerful way to connect with your desired audience. However, it may be time to reassess your strategy if you do not see the desired results.
A common cause for non-optimal results is a misalignment between the Merchant and PPC Agency due to the lack of transparency and meaningful action items. You deserve to know where your investments go and what the roadmap is to achieve results.
By focusing on reaching a well-targeted audience, you are increasing your chances of attracting potential customers who are more likely to convert. Ultimately resulting in more sales and greater profits.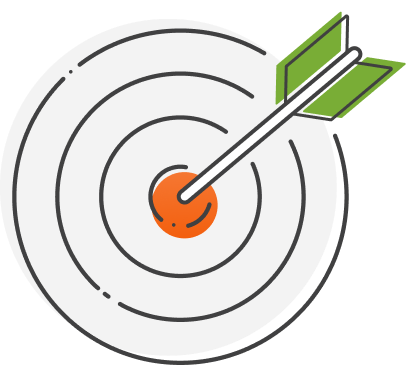 What can we offer?
Personalized Strategy
Our personalized strategy involves understanding the specific of your business, goals, targeted audiences and competitors. Based on research conclusions, we create a unique approach that ensures efficient use of resources, leading to optimized ad spend and higher return on investment. We combine many methods like choosing the right advertising channels, targeted ad copy, optimizing landing pages and ongoing performance optimization.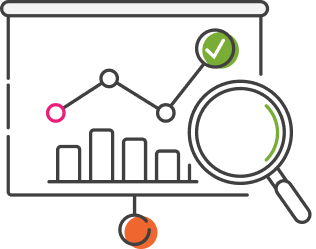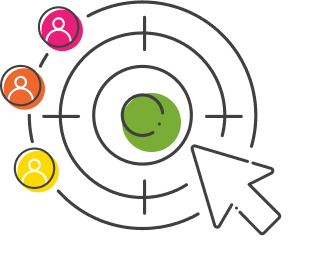 Targeted Advertising
A process of advertising to a specific group of customers who are more likely to be interested in a product or service your company offers. It uses data such as demographic, interests, and online activity to create targeted audience segments. This approach offers better ROI, reduces ad spend, creates a personalized customer experience, and improves the optimization of ad campaigns.
Performance Optimization
Continually refining and improving various campaign elements, such as targeting, ad copy, landing pages, feeds, budgets, bids, and bid strategy, to improve campaign performance. Benefits include better ROAS (Return on ad spend), higher conversions, better targeting, increased efficiency, and better insight into the client's target audience and campaign performance.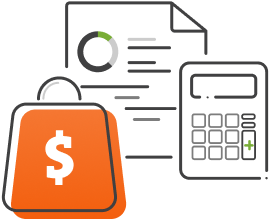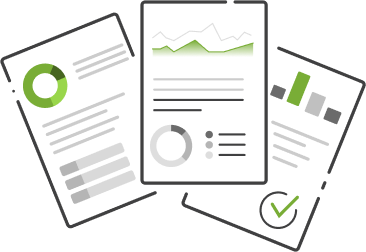 Reports with Action Items
We provide detailed and transparent reporting and analytics to help you track your campaigns' results easily. Our custom dashboards give you an overview of campaign performance with detailed analytics on each segment. We strongly believe that every report needs to have a list of meaningful action items that will help both sides to agree on the next steps. We communicate performance, results and recommendations clearly and responsively.
Consulting
Our approach goes beyond just improving campaign elements. Behind every success story, there are creative individuals with ideas. In many cases, ideas need to be validated by data before they become decisions. We see it as a collaboration where we can greatly help in creating efficient data-driven decision making process.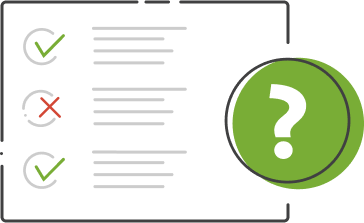 01

Expert Support

Our team of certified experts has years of experience working with successful eCommerce businesses. We played an important role for many of them in setting and executing their PPC Marketing Strategy. This was acknowledged by Google which rewarded us with a Premier Partner Status.

02

Result Driven Approach

Our team works closely with clients to set clear goals and objectives, followed by a step to develop customized strategies to achieve them. We understand that each client's needs are unique, so we focus on creating tailored campaigns that leverage specific ad formats, channels, and customer segments to bring the desired results. Our results-driven approach is designed to help clients achieve a better return on their investment in PPC advertising, delivering measurable results and helping them grow their business.

03

Magento Integration

Usually, many clients are struggling with shopping feeds setup where PPC Agencies are playing ping-pong game in explaining the technical requirements and, at the same time, development teams do not understand what the PPC Team is trying to accomplish. We can establish a smooth development process by leveraging our knowledge of the eCommerce platforms and PPC Solutions.
Featured Work
See more results on our portfolio.
Our Service Includes

Shopping Feed Optimization
Many years of experience in building eCommerce sites gave us a deep understanding of the architecture and attributes of the platform, which enabled us to create custom shopping feeds for our clients. We know that a well-optimized feed is crucial for the success of an eCommerce business, so our team of experts analyzes each product to determine the best strategy to showcase it.

Google Search Ads
Do you want to show up on top of your customers' SERP? And do you want to do that by placing ads with tempting headlines? We first need to uncover which keywords will perform best and which terms and phrases your customers are searching for. We do that because we want to prevent overspending on duplicate and irrelevant keywords. Then we can start tailoring a PPC strategy for Search Campaigns by following Google's best practices.

Google Performance Max
We're committed to delivering the best results by staying ahead of the game. That's why we've incorporated Performance Max campaigns that leverage Google's powerful machine-learning algorithms to achieve optimal performance for your campaigns. By harnessing the power of machine learning, we can deliver highly targeted ads to the right audience at the right time and on the right channels. So, let us help you take your campaigns to the next level with our expert guidance.

Google Shopping Ads
For an eCommerce business, Google Shopping Ads are a must! However, things do get tricky with setting up Shopping Feed. Suppose the product information like current price and product availability aren't up to date. In that case, your ads can be misinterpreted by your audience, possibly hurting your business. We need to review your current shopping feed and fix found issues to avoid that. From that on, we can create new shopping campaigns, create promotions, and monitor Google Merchant Center daily.

Google Remarketing Ads
Introducing our Dynamic Remarketing Campaigns, the perfect complement to your Shopping campaigns. Our focus is on retargeting customers who have previously browsed your online store with personalized ads tailored to entice them back for products or services they showed interest in. We ensure optimal performance and desired results by creating additional segmentation, identifying new audiences, and selecting the most effective placements.

Google Display Ads
In many cases, drawing your audiences' attention by placing eye-catching banners while browsing is the way to go. Display Ads come into play then. Based on their previous searches and interests, we can prepare the structure for those campaigns depending on the niche and target custom audiences. The main goal is to improve the brand awareness of your company and make a positive interruption of your customers that can lead to a sale and a happy customer!

Microsoft Advertising
If it makes sense for the business to be present on other channels besides Google, we'll gladly introduce you to your new audience. Our expertise with Shopping Feeds in Magento and Product Listing Ads across different platforms can surely help your eCommerce business get the best ROI. It's time you decide which channel you want to conquer first: Google or Bing. We don't mind helping you conquer them all at the same time.

Google Ads for Amazon Products
Are you looking to increase sales and reach a wider audience for your Amazon products? Google is a perfect platform to do it. A significant number of shoppers are looking for products like yours on Google but actually intend to buy on Amazon. Find them before your competitors, get cheaper traffic, better CTR, and, most importantly, increase your organic ranking for your Amazon products.
One Final Step
In many businesses, Pay Per Click marketing is a strategic channel in the customer journey. The key to success is effective collaboration between the PPC and development team and you. Stop wasting time on coordinating two worlds. Make your life easier. Hire a PPC Team that understands eCommerce.
IS IT TIME FOR A PPC MANAGEMENT REFRESH?
Get in touch! Reveal new possibilities that your business can achieve in PPC world.