Why do you need a PPC Audit?
Are you sure that your campaigns are performing as expected?
Can they perform even better?
Don't let poor performance impact your revenue.
It's always a good decision to hire certified Digital Marketing experts to analyze your current setup and improve your ROI and ROAS.
Our audit will show you:
What is wrong in your accounts
What can be done better to increase your results
What to look for in the future to keep good results
You will know if your digital marketing campaigns are meeting your needs and business goals. After all, don't we all want to know where our money is going?
Steps in our Audit
There are several simple, yet excellent steps in our audit that provide us with actionable information.
Understanding Your Business and Goals
Checking Analytics implementation, Conversions and Goals
Account & Campaign structure analysis
Checking internal parts of campaigns, ad groups, ads…
Google Shopping & Merchant Center analysis
Opportunities for optimization
Remarketing campaigns and Audiences analysis
All of these steps are providing us with clear knowledge of what next steps are needed to take for amazing marketing results.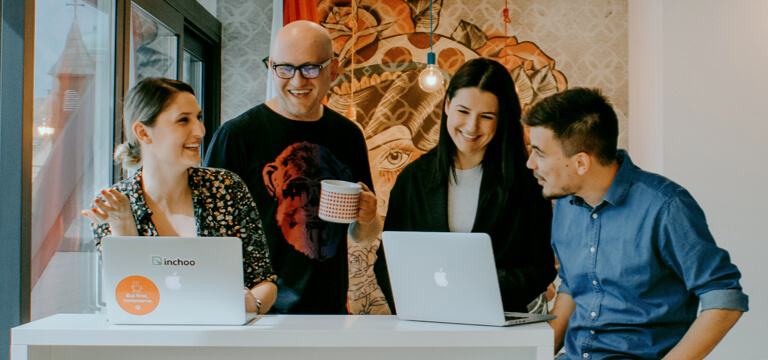 What you'll get with our audit report
With our PPC Audit, you'll get an expert, in-depth analysis with a comprehensive overview of the state of your current PPC management.
We shall give strict attention to various key performance metrics. We know that you expect results from your campaigns – and we will give you advice that should increase those results.
We are Google Shopping experts and we also look into product feed optimization, Merchant Center optimization, and overall Shopping campaign structure.
We will direct you towards digital marketing best practices for your campaigns. Even if you do not understand all data presented in our audit – we will gladly explain it to you.
What makes us different?
Experience.
Experience in digital marketing for various business niches.
Deep understanding of business needs and goals for every client.
Some of the results for our clients speak for themselves:
KEH Camera
Market:
USA
Industry:
Used Cameras & Photography Equipment
48%
Google Ads
Conversion Rate
Use our certified expertise
We are Google Premier Partner with 30+ certifications spread among our Digital Marketing team. We also have experience and knowledge from other platforms and technologies that help us in generating fresh ideas for growing your business.

You can rest assured you'll get a custom set of recommendations based specifically on your business needs, that will push your business in the right direction.
Don't wait and miss on this opportunity. Get actionable advice right now.