Setting up Magento debug enviroment using xdebug and Aptana Studio

I'm using Aptana studio for few months already.
It is Eclipse/PDT based so I'm sure all this can be achieved in any Eclipse based platform.
First you should have xdebug php extension installed. Installation instructions are slightly different
for everyone and that's why there is a tool which will help you: http://www.xdebug.org/find-binary.php
I ended up with this php.ini config following their instructions tailored just for my config:
zend_extension_ts = C:\WampDeveloper\Components\Php\ext\php_xdebug-2.1.0-5.2-vc6.dll
But that wasn't enough so you will need to add this lines to your php.ini as well:
xdebug.remote_enable=1
xdebug.remote_host="127.0.0.1″
xdebug.remote_port=9001
Default port is actually 9000, but I changed it to 9001 since I had some problems on 9000, but it doesn't mean you will have it too.
Restart your web server and you are good to go (fortunately).
Now we need to configure Aptana to use it.
At window->preferences->PHP->PHP server and add new server: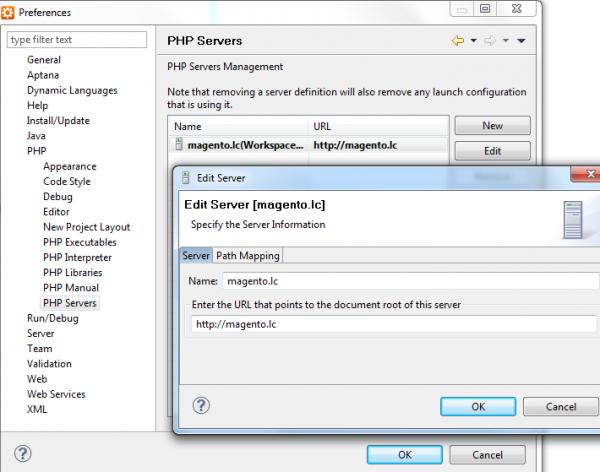 Go to window->preferences->PHP->PHP Executables and make sure you set something like this there: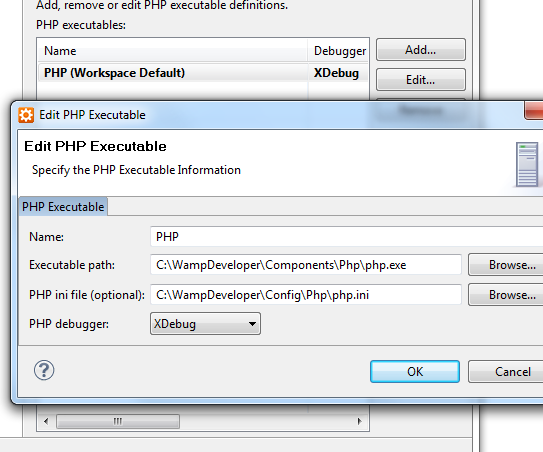 Check window->preferences->PHP->Debug, mine looks like this: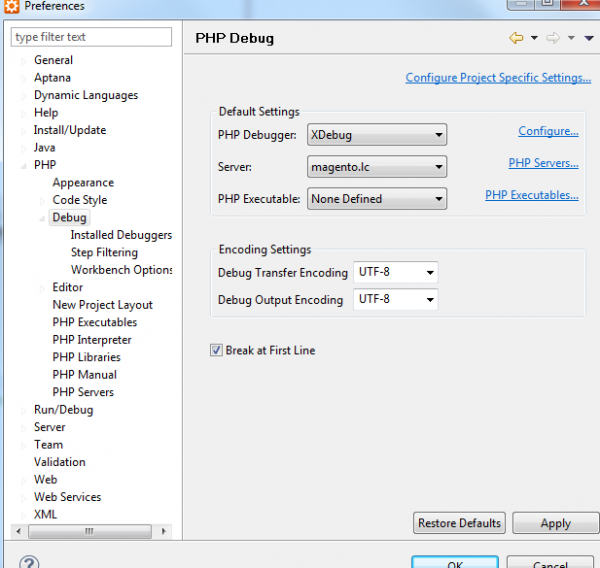 Go to window->preferences->PHP->Debug->Installed debuggers and configure your xdebug: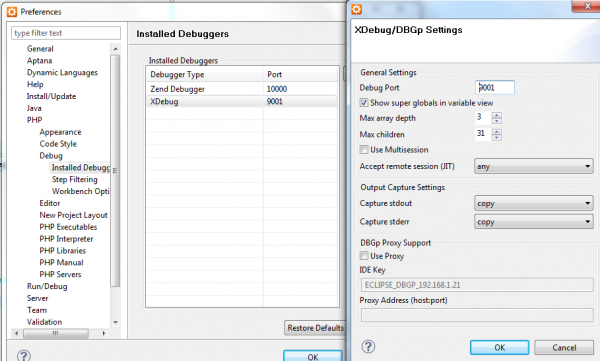 You will need to accept remote sessions in case you want to debug application from external browser.
Don't forget window->preferences->PHP->PHP Servers
Make sure your server is set there.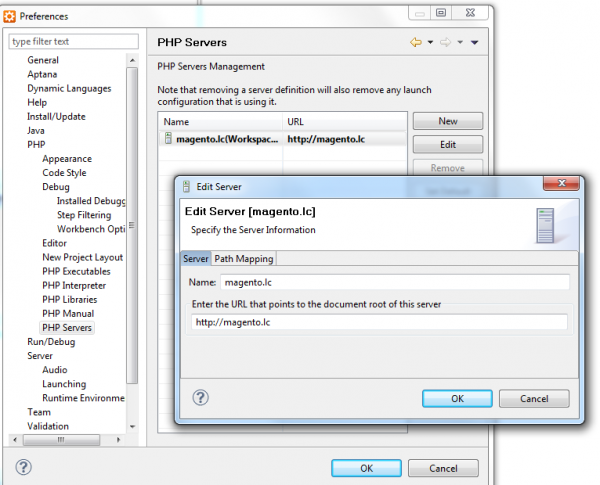 xdebug in Eclipse should be set up now.
Good luck!
P.S. Since this is very complicated theme to put in one article, I suggest that you try this too: http://www.eclipse.org/pdt/documents/XDebugGuideForPDT2.0.pdf