PPC Audit Service
Are you confident in your current eCommerce PPC campaigns performance? If you think they could perform better, you are at the right place. Whether you are in need of a Google Ads audit or it is Microsoft Advertising in question, our team of PPC specialists is here to help boost your campaigns.
What do we cover with our PPC Audit?
Google Analytics and GTM Setup
Managing your PPC campaigns based on incorrect data can seriously drain your budget. To prevent that, we have to see what's going on in Google Analytics 4 and GTM accounts. We will find out if your eCommerce conversion tracking is set up correctly and are you making the most out of it.
PPC Account Audit
We will closely examine your account structure, reviewing campaigns, ad groups, and keywords. We'll go on to review targeting to determine if your ads appear in front of the right audiences at the right time. Furthermore, we will investigate whether you use appropriate bid strategies and whether your budgets are utilized correctly. Your ad copy and landing pages will also be assessed to determine if there is a mismatch between them and how to increase the conversion rate.
Mini UX/UI Audit
User experience plays a big part in the success of an eCommerce business. If your users bounce off the pages from your PPC campaigns, your site navigation may be confusing, or something triggered in the checkout process. But it may also be that the issue goes even deeper. That's why we never want to leave it out.
Actionable Recommendations
The final result of our PPC audit is a thorough report full of action-taking advice. For all recommendations listed in the report, we will also describe why implementing them is a good thing. And we'll also stay at your service for further assistance in case you have additional questions or concerns.
We are proud to have a Google Premier Partner badge!
Our team of certified experts has years of experience working with successful eCommerce businesses. We played an important role for many of them in setting and executing their PPC Marketing Strategy. Google acknowledged this, which rewarded us with a Premier Partner Status.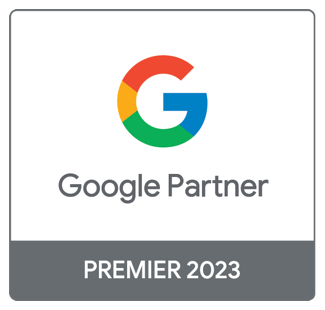 Why Choose Us?
01

Custom Approach

We take time to get to know you better and understand your business and goals before we start our auditing process. Based on the collected data, our team will perform a personalized PPC audit that is aligned with your objectives.

02

Expert Support

Our certified PPC experts work together with our Data Analysts and UX/UI Designers to serve you a thorough report of the current state of your PPC campaigns.

03

Actionable Insights

Keeping your KPIs in mind, we will deliver actionable recommendations to enhance the performance of your campaigns. We will be at your disposal if you need help with their implementation.
Looking for someone to run your PPC campaigns on a daily basis?
Our PPC management service includes taking care of various types of PPC campaigns across different platforms to help your business get the best ROI.
---
PPC Audit Guide E-book 
Download your FREE PPC Audit Guide, which will help you determine if you are on the desired path toward achieving your PPC goals: critical auditing elements and guidelines for your campaigns' performance by our experts inside.
References
With years of experience, we've learned that the best way to prove our work is with results, not just words. So here they are.
Testimonials
What our clients say about us
We had been already working with Inchoo in development when we asked about this service. We had a good relationship already in place with inchoo so we didn't really shop around. We have been doing well with the campaigns and strategies in place so far. Very good overall opinion. We see the advantages and continue to build our vision together. Inchoo is a team that will always deliver results!
"In the competitive automotive sector, where a balance between ROI and driving traffic is pivotal, Inchoo has proven to be an invaluable partner in managing our PPC campaigns. Ever since they took charge, we've witnessed a steady increase in traffic and a significant enhancement in our return on investment. More than just focusing on clicks, they delve deep into the true value each interaction brings. Inchoo's comprehensive understanding of our industry, fused with their pragmatic approach to pay-per-click, has fostered a highly effective and rewarding partnership."
Feeling like you're losing money on inefficient PPC campaigns?
Get a detailed overview of your current PPC setup and follow our bespoke recommendations to improve your return on investment.