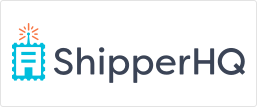 When it comes to online selling, you need to make sure that you are offering appealing options when it comes to product shipments. For example, customers like to pick purchased goods in the store nearby. They also like the option to choose a delivery date for specific products. Meanwhile, you as a merchant seek to be in control of shipping rates.
To offer your customers an unique shipping experience and to make your eCommerce life easier, WebShopApps built this powerful shipping management tool with many engaging features – ShipperHQ.
ShipperHQ is all you need for shipping
WebShopApps, the creator of ShipperHQ, is leading the eCommerce world when it comes to shipping for the past 10 years. They are best in the class and have been serving clients all around the world with great shipping solutions for most popular eCommerce platforms.
They provide seamless integrations with many eCommerce platforms including Magento 1 and Magento 2.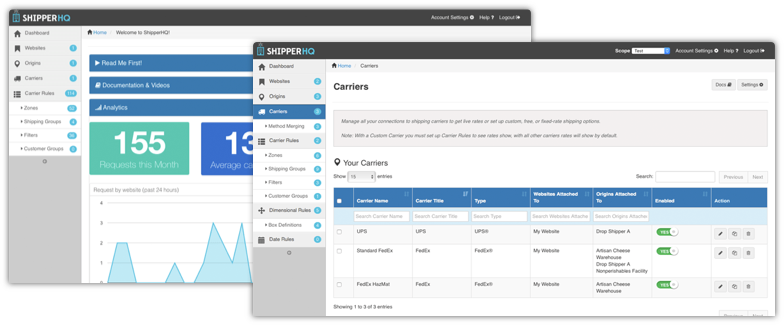 Feature-rich service
One of the top features with this service is a control of the shipping rates shown in your cart and work in tandem with all post purchase shipping solutions such as ShipStation, ShippingEasy, Order Cup and more!
Being the only rating-focused UPS ReadyTM provider in Magento's ecosystem, with ShipperHQ you are able to:
Rule your rates: set your own discounts, promotions and markups
Dimensional shipping: assign dimensional box sizes for accurate rates
In store pickup: define locations for customers to pick up the package
Multi origin & Dropshipping: set up multiple shipping origins and associate them with products
Date and time: allow customers to choose a date + time for delivery
Backup carrier: define a carrier to take over if one of your live-rate carriers is unavailable
LTL Freight: get Live Rates from more than 30 Carries including LTL
Address Validation: enable address validation and reduce shipping errors
Try it out!
You can choose a different type of subscription based on your business size and needs. Before you subscribe to it, you are able to try it for free for 30 days. Let us know what you think of it!
A cherry on top: if you go with Inchoo as your Magento agency to install, support and maintain this service and your eCommerce business in general, you will receive a special discount on ShipperHQ subscriptions.
Keeping a good relationship is a key
Strong forces are between ShipperHQ and Inchoo. This picture was taken during first ever Meet Magento Croatia when Karen Baker (WebShopApps's and ShipperHQ's CEO) visited Osijek, Croatia – Inchoo's hometown. Karen surprised us when she came unannounced all the way from Texas to be a part of Meet Magento Croatia and to give a cowboy hat to our CEO Tomislav Bilic.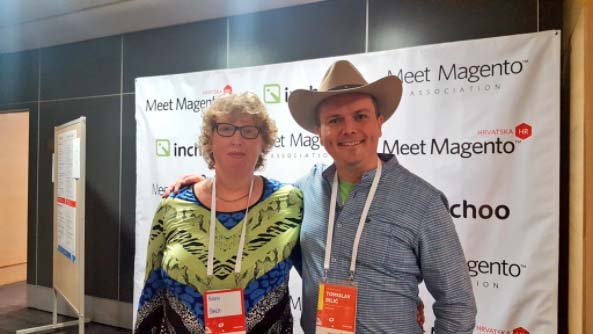 Her visit was also special on another level, because it gave us, eCommerce agencies, the opportunity to talk jointly eye to eye with Magento's top community members that were on the Meet Magento Croatia. We have interceded for solving various Magento related problems, that at the end, have affect on you as a merchant. We've always got your back!
What can Inchoo do for you?
We have implemented ShipperHQ on our several projects and it turned out to be a great success and a major shipping relief for their business. Our team is not only experienced with ShipperHQ, but also with the Magento configuration that is needed for the service to work flawlessly.
Testimonial
ShipperHQ has separated themselves from the pack in terms of the product that they deliver and the support that they provide after delivery. In fact, ShipperHQ's support has been even more impressive than their product, which is easily the best shipping solution in eCommerce. All integration issues we experienced were professionally and promptly handled by ShipperHQ's support.
Our company has also used ShipperHQ's services in conjunction with Magento development titan Inchoo and found that the combined services of these two companies have been worth far more than sum of the individual parts. Combining the industry leading technology of ShipperHQ's shipping solution with Inchoo's Magento development prowess has been a blessing for our company and provided us with a greatly improved solution to our shipping and eCommerce needs.