Profile
Zee & Co is one of the major multichannel ladies and menswear designer fashion retailers based in the UK. With over 30 years of experience, the company now has six brick and mortar stores in the South East of England and an eCommerce website. The first version of a website was built in 2007 on a bespoke platform, but was switched to Magento in 2012. Interestingly, the appearance of the online store didn't cannibalise turnover from the traditional 'brick and mortar' stores. It simply attracted new customers and moved the perception of Zee&Co from local to a global brand.
Challenge
Zee & Co initially approached us in late 2012 looking for a solution partner to implement a mobile theme on their existing site. Our team took the time to understand their requirements and made recommendations based on their business demands and the status of their existing site. Once the mobile theme was successfully implemented, Zee & Co was very satisfied and wanted to continue our co-operation through optimisation and a full revamp of the store. However, the real challenge was to enable the smooth real-time integration between Magento and their ERP system.
We set the following key goals:
Create a Responsive strategy due to the fact that mobile users share was growing rapidly
Move to Magento Enterprise (Introducing SOLR)
Code revamp in order to meet Magento development best practices
Increase speed and stability
Simplify navigation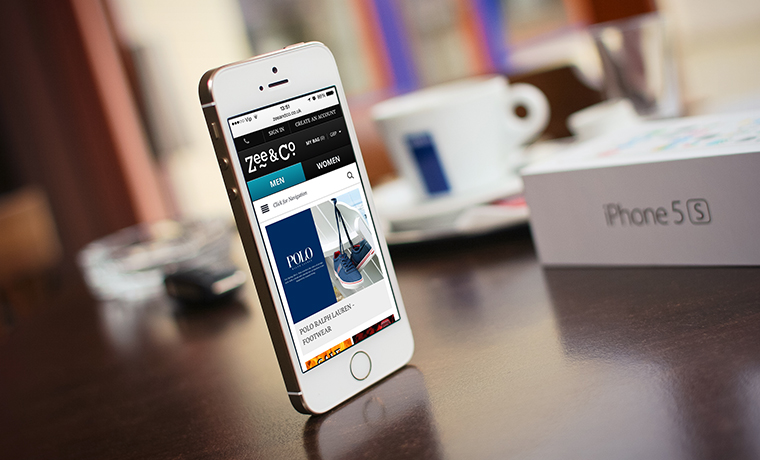 Results
After the optimisation and revamp were completed, the result was a fast and device-responsive site with a modern and elegant responsive design, which provides increased conversions and a more pleasurable experience for both Zee & Co and their customers. Design was undertaken in partnership with our partners – Startae from Brazil.
The Responsive strategy has had an increased impact and in fact during the first year period, mobile users share increased from 20 to 27% and tablet users share increased from 15 to 19%.
These are KPI improvements we achieved for Zee & Co comparing year over year:
32%

eCommerce revenue

95%

Mobile traffic revenue

25%

Number of transactions

35%

Sessions