OMGcommerce is over, check out the key takeaways!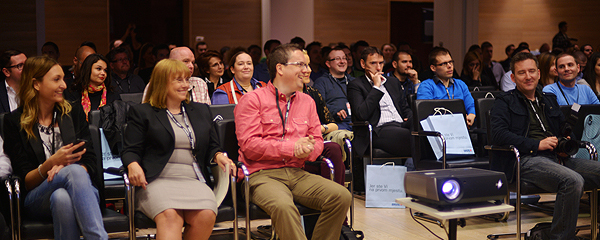 OMGcommerce – Southeastern Europe's biggest e-commerce conference is behind us. Magento, Google, Paymill, Zee & Co, Erste Bank, Escape, Mondo, Inchoo and many others, had a tough task, to talk about e-commerce best practices coming from different industries and to visitors from various countries that have diverse e-commerce regulations.
If you are not familiar with what OMGcommerce was, here is their official site and our earlier blog post where we are inviting you to it. But let's cut to the chase. OMG brought it's visitors some valuable information. I'll try to convey some of them, so it should feel almost like you've been there.
Nikola Jellacic, Google's industry manager shared that 78% of customers' shopping decision is made before they even visit the store! Nikola also shared latest information – China is the biggest digital shopping market and UK is soon to become country with largest penetration of online shoppers in Western Europe.
Store is like a living being, it evolves and grows with the technology
Inchoo had a joint presentation with our client Zee & Co – UK's fashion retailer for luxurious brands, like Hugo Boss, Ralph Lauren, Vivienne Westwood, Armani Jeans, Michael Kors and many others. According to Zee & Co, customer is always on the first place, you should research who they are, gain and maintain their trust (one of the way is with free return, especially in the fashion business). Joann Johnstone from Zee & Co also stated that social media is here to share awareness of the store and items, not to sell. For that, you have your shop.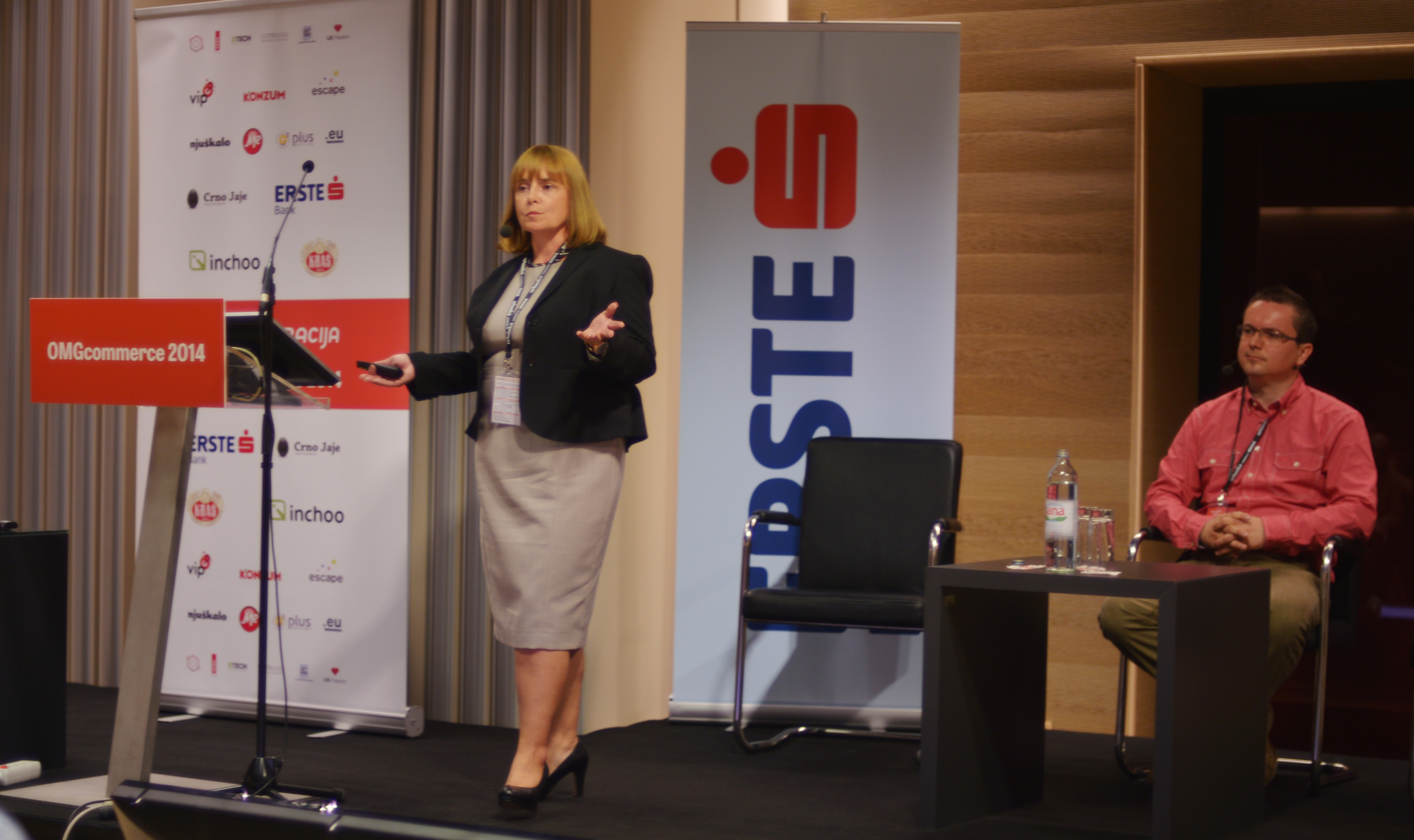 Inchoo was there to cover the technical side. When you have multi brand stores, like Zee & Co, you need to put emphasis on the product, so black and white is the design you need to go with. Every online store is like a living being, it evolves and grows with the technology, so responsive design is the right way to go. In this case, after responsive was implemented conversions went up 44%! Just tablet conversions itself were increased by 64%. In this case, numbers speak for themselves.
"Bad performance equals bad business" – our Frontend Developer Hrvoje Jurisic said while he was lecturing about importance of frontend to increasing e-commerce conversions. Nobody likes waiting. Users expect from website to load in 2 seconds, on 3rd second they are leaving and 88% of them are never coming back. So optimize your store! And although it's important to have responsive web page that works well on desktop, it's more important to have in mind that this became a mobile first world where 55% of e-commerce traffic happens on mobile device where users expect sites to load as fast or even faster than on their desktops.
Among case studies and announcing new e-commerce related products, there was a joyful panel about role of government and institutions in e-commerce. We need to say that the talk between audience and government representatives wasn't really nice. Everything was good until the questions and comments about laws at region countries started. Although Croatia, for instance, is covered more with internet than water supply, some of our laws are from the time when people needed to go to the stream for fresh water. For example, if you shipped your product to Slovenia, and the customer is not satisfied and he wants to return it, you need to PAY TAXES FOR YOUR OWN PRODUCT, because it's viewed as import. So it's sometimes cheaper to leave your product at the customs and send a new one. That's just one of the examples our region is dealing with, every country has it's diverse laws that make things difficult for retailers.
One accurate measurement is worth a thousand expert opinions
"Customer is only interested in shopping, internet or not, so it's time that we started to see it that way." – said Marc Wiseler from Magento that had a presentation with Mondo, where they talked about something practical – 5 tactics to double your online revenue. Traffic, Conversion rate, Average Order Value, Repurchase Rate and Cart Abandonment were the backbone words of their presentation. They suggested personalisation and segmentation of customers, lifted awareness of good SEO and marketing, boosting average order value with cross-sell, up-sell, discounts and gifts that will lead to loyalty and repurchase and saving cart abandonment with e-mail or telephone reminders.
At the end – Escape. The first regional company that is Google Analytics certified partner talked about Universal Analytics that has a goal to monitor the customer's interaction in the digital and the real world.
For closure, we'll bring you the most memorable sentence from Escape's lecture that was said from first lady of software, Grace Hopper: "One accurate measurement is worth a thousand expert opinions."

As you can see, there were some very valuable informations. Hope we'll see you at OMGcommerce 2015!
Photo credit to Marina Filipovic Marinshe