SEO Health Check Competition

You probably got a few hints from the headline, but you must have been wondering what's going on here. The spring served us more energy this year, as some unusual things are going on in the office. Here's a quick introduction.
The usual collaboration between the SEO expert and backend developers in our office suddenly became the main attraction. How so? In addition to their regular responsibilities, there is now friendly competition that is a product of great teamwork. In order to understand what's going on and how we got here, let's go back to the beginning.
Once upon a time, there was an SEO Health Check Tool
While working on the project, our SEO Manager, Andreja, shared access to one of our SEO health check tools with developer Jure Lucian. Mainly so that he can be up-to-date with the project's progress. Not long after, they included the rest of the team in the same Dashboard and began monitoring the project's progress.
Jure Lucian: A few months ago, we were working on a complex Magento 2 upgrade that involved restructuring URLs, implementing new redirects, making general performance improvements, and updating all the extensions on the project. I was keen on seeing the results of our work, so I was looking for ways to visualize the improvements. In a conversation with our SEO expert Andreja, she mentioned that she has the tooling that already tracks those results. Upon seeing various metrics going up from the launch date, I wanted to compare my project to the projects of my colleagues, for bragging rights, of course. Andreja prepared a Dashboard with the results of our projects from various SEO monitoring tools.
After this, their usual routine took a turn in a slightly different direction. SEO typically takes time, and results do not appear right away. When put on the same Dashboard and set in a way to track and update the data in real time, it's easier to monitor the project's progress. And also, it's more fulfilling to see how exactly your hard work makes a difference.
Tihomir: Usually, SEO expert, Andreja, would analyze and address occurring problems and inform us about them. We would continue to look for the source of the problem, which is not so obvious most of the time. Then we would implement the new solution while Andreja continued to monitor webshop scores. She continues to inform us about the new situation, and we look for the source and implement the new solution once again. As you can guess, this process is not a one-time thing but a continuous work with a long-term goal of increasing our client's revenue. If there's no revenue increase, we're doing something wrong.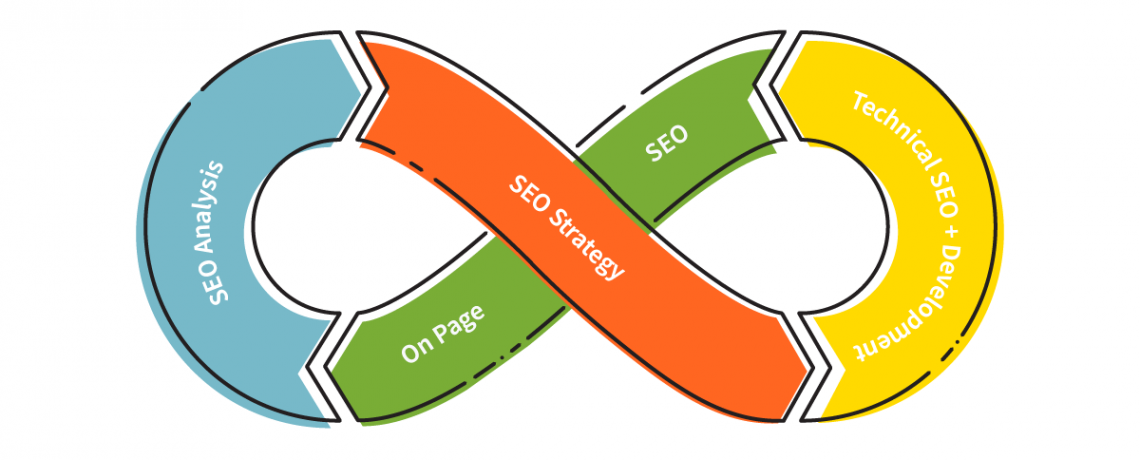 Now, our process of Search Engine Optimization is functioning differently. Although they previously worked as a team, now there's no our usual division of work. Everyone tries their best to spot the problems and then find a way to resolve them. They don't hold back from helping each other whenever they can. And they continue to talk about problems and different situations they encounter. That way, each one can learn from their own experience, as well as from one another.
Andreja: Whenever we're working on a massive upgrade, migration, or anything else that could potentially affect our clients' technical SEO setup, the last thing we want is to lose any piece of data that could hugely impact our organic traffic. That's why we always keep an eye on various monitoring tools to ensure that all the data stays intact and the traffic doesn't get lost after the changes are deployed to the live site. The process has pretty much stayed the same; we still work together to identify the issues and find solutions for potential bottlenecks. The only difference is that our results are now more tangible since we have a Website health dashboard that updates in real-time and gives the developers something to compete over. And you know what? Even though I've been in SEO for years, I've never seen developers as excited about SEO as they are now! In fact, their enthusiasm invigorated me to understand their area better because now I'm surrounded by people who share my passion and strive for the best possible results in all segments of SEO.
While analyzing projects and sharing knowledge got them so many new insights, more independence, and a quicker reaction time to problems in the end, in the beginning, they weren't aware of all the benefits they would get by putting in the extra work. At first, they were curious to find out how much of a great job they did, compare it with their colleagues, and maybe brag a tiny bit. They also wanted to understand why they were doing some fixing instead of just solving problems one by one. While talking about their projects and occurring suggestions, they did their best to resolve them and improve the project's performance and general health check score. As they started to solve problems and share their insights with themselves, it became the ultimate learning experience. Also, they had a lot of fun along the way.
Dinko: Mainly, our objective was to get more insights about analyzing websites' SEO. That would give us the bigger picture about the fixes we're doing and the independence to conclude what needs to be done to increase our SEO health score. I managed to spot some minor lapses that could easily be fixed. Those lapses were potentially influencing SEO health scores badly. Also, I can monitor the results of my work in real-time, which gives me a better sense of accomplishment.
Everyone needs to keep the score high
The team liked it so much that analyzing the SEO health of their project became a standard practice. They would joke about who did a better job and continue to analyze scores to find a winner. One thing led to another, and now we have some real competition going on here. A real competition that is all about performance and SEO. What started as a joke became a thing among us all. We even keep the weekly score on the board so everyone can keep track. Once a week, we name a winner, a project with the best SEO health score, and then they keep working for the next week's finale.
They keep an eye on the tool, and when they catch sight of a problem, think of ways it could be resolved and improved. They continue to talk to each other, no matter the running competition, and try to fix it. By doing those minor fixes, they improved SEO health scores and learned a lot from their colleagues.
Jure Lucian: The general SEO scores for all projects went up as we've backported all the fixes into our internal modules, which are used across all our projects.
It's not like colleagues just want to have fun
While this may seem like a fun game, we spotted some fixes and implemented them into our internal modules when they proved to work well. As Jure Lucijan said, our projects' general SEO scores went up. This means our clients and our business in general benefit from this competition. Aside from being entertaining, the results are awesome. So isn't it an exciting way of lifting performance? We agree, and again, what's the score? Who's winning this week?
Keep an eye out for more inside content, and feel free to contact us if you have any questions.