How to modify default meta description, title, and keywords in Magento 2

The default description, default title, and default keywords input fields in Magneto administration used to create SEO issues for store owners ever since version 1.X of Magento. Magento versions 2.X are no exception to this issue.
Why is this an issue?
The SEO best practice for meta descriptions is to have a unique meta description for each URL on your website summarizing the content of that exact URL. When dealing with extremely large data sets it's usually impossible to write one for every URL so online stores resort to writing a unique one just for category pages, CMS pages, and some very important product pages and leave the rest of the blank.
The issue is, when a custom meta description is left blank in Magento (and in Magento 2), the system defaults to default meta description values. For this reason, you'll see the following in the source code:
</p>
<p>
Clearly, this is far from ideal. You most likely don't want your description to say "Default Description", your keywords to say "Magento, Varien, E-commerce", or your title to say "Magento Enterprise Edition". It would be much better if the default meta description was left blank so search engines can (when not provided with a unique one) create a snippet on their own from the content of the page.
Meta keywords are not used at all so those should be left blank as well.
How to change default meta description, default title, and default meta keywords in Magento 2.X?
In Magento 1.X, you used to find this setting under "System > Configuration > General > Design > HTML Head".
If you're used to this like me, you were surprised to see this was removed from Magento 2.X.
But I have good news for you. You don't need to bug your developers to remove the default values from the database, the interface is not really removed, it's just relocated.
Navigate to very logical (*sarcasm*) location in Magento 2.X admin: "Content > Design > Configuration"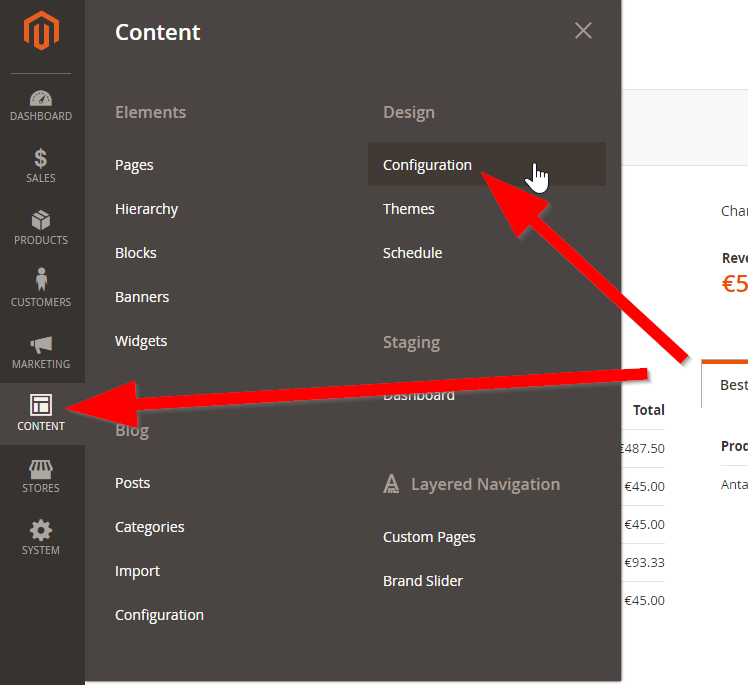 In there choose a store scope for which defaults you'll be editing and click "Edit".
Scroll down till HTML Head section and viola, here's where you can delete/edit those.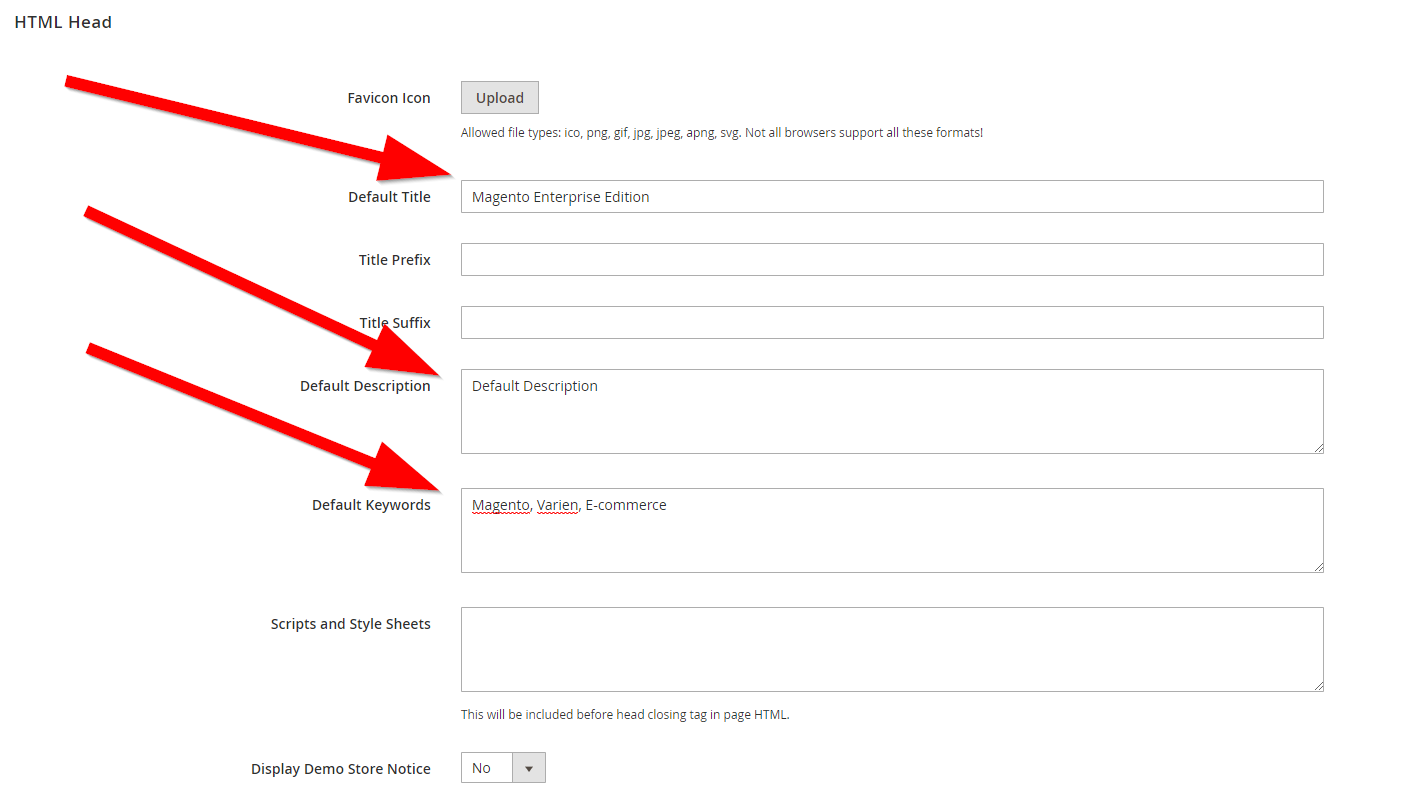 Once again, our best practice advice from the SEO perspective would be to leave descriptions and keywords blank. The title can either be left blank or changed to your brand name.
We've gone a step ahead and developed our own Magento 2 SEO extension
Although the default Magento 2 SEO gives you a great foundation for default Magento 2 SEO settings, we'll gladly help if your Magento 2 needs some SEO help in the long run. Want to improve your organic traffic? Reach out and let us prepare a support package that fits your marketing needs.